Section 1
What is Flash Catalyst?
Adobe Flash Catalyst is a new tool for visual and interaction designers to create applications and website designs without needing to write code, and to promote a seamless handoff from designer to developer when building web applications using the Adobe Flex framework.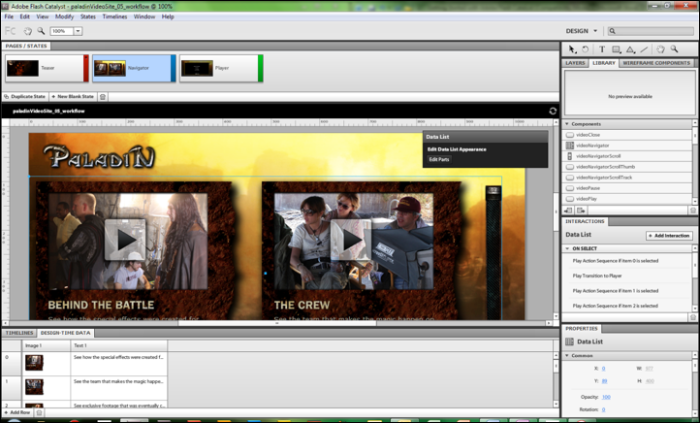 Flash Catalyst is designed to work alongside other Creative Suite 5 design tools, including Illustrator and Photoshop. When using Flash Catalyst, you can select artwork and modify it using Illustrator and Photoshop without needing to do complicated exports or imports.