10 Must Read Data Technology Articles From January 2017
10 Must Read Data Technology Articles From January 2017
Begin your Big Data and Analytics Journey in 2017 with a curated list of ten must-read content from various writings on Data, Machine Learning, Analytics and much more!
Join the DZone community and get the full member experience.
Join For Free
We pulled together our 10 favorite articles from data scientists, visualizers, analyzers and developers. Dive in and propel your business forward in 2017!
You recently heard your 10 favorite articles from our blog, but what are our favorites from the rest of the data community? Below is a list of curated content from some of our favorite publications, people and subjects. We will continue to update you on the data ecosystem periodically, so please let us know if there are any amazing articles we missed and we will be sure to include them! And be sure not to miss our tech prediction for 2017 at the bottom (hint: it involves hybrid data connectivity).
What if there was one place where data lovers posted their interesting data sets to a public social media channel? That's what data.world is! Our team loves this site and it is a great place to glean data from all kinds of topics, from finance to food to data society.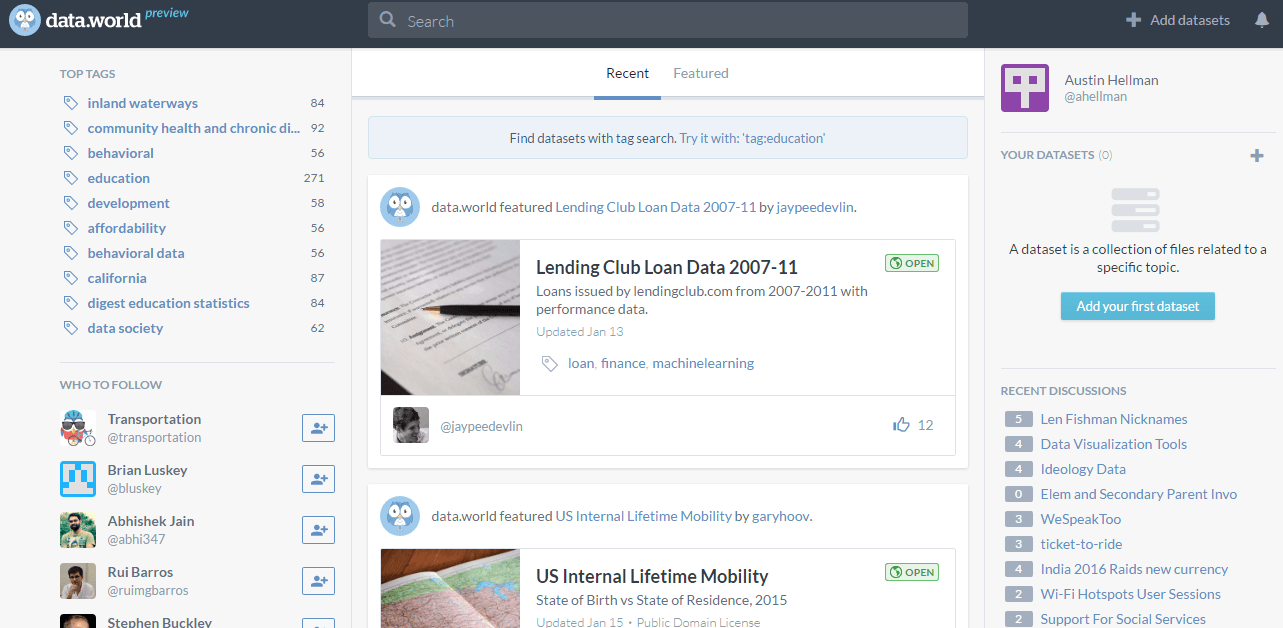 Our resident data ninja, Saikrishna Teja Bobba, showed us this incredible Reddit feed where data scientists gather to share their favorite data visualizations. Be careful with this one, you may get lost in it for hours like I did (don't tell my boss).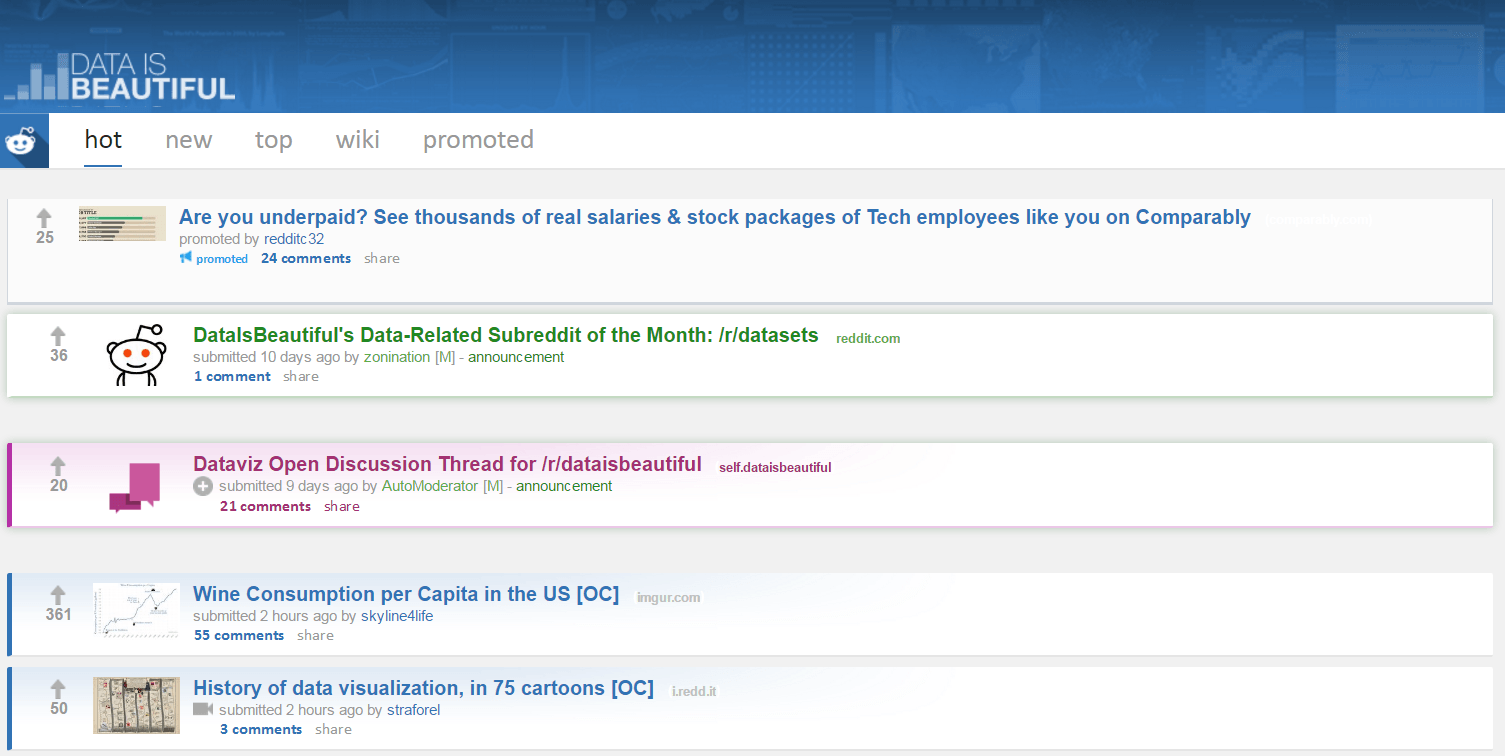 This article captures the cutting edge of analytics and how it is leveraged in a business environment. Big Data never stops growing—learn how to incorporate analytics into your strategic vision and make better decisions entering into 2017.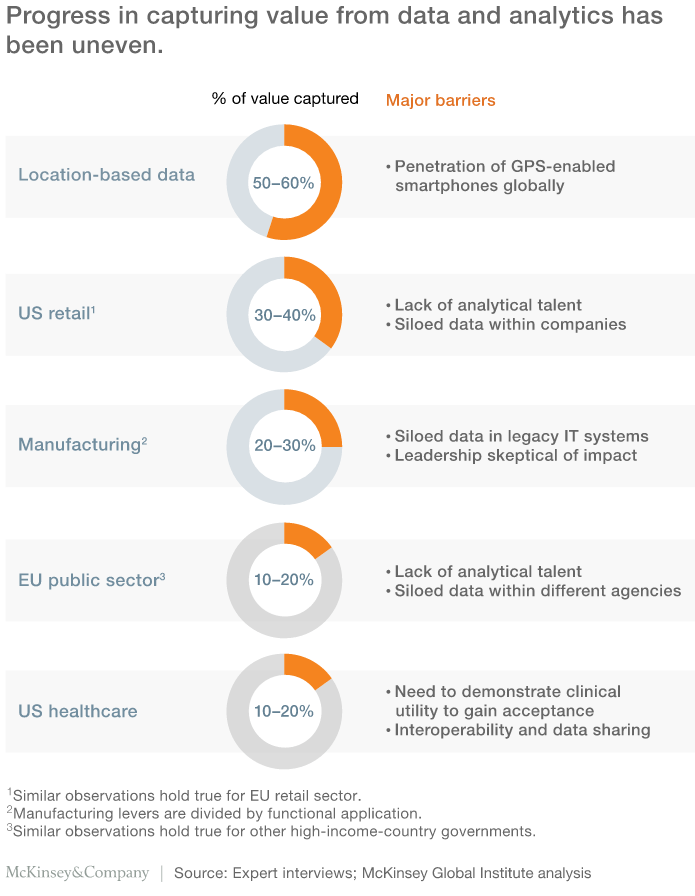 What exactly is machine learning? How does it work? What is it used for? As you probably know, this is quite a hot topic going into 2017. Acrbees has an amazing, visual, non-technical guide that will help even the least tech savvy of us understand this challenging subject.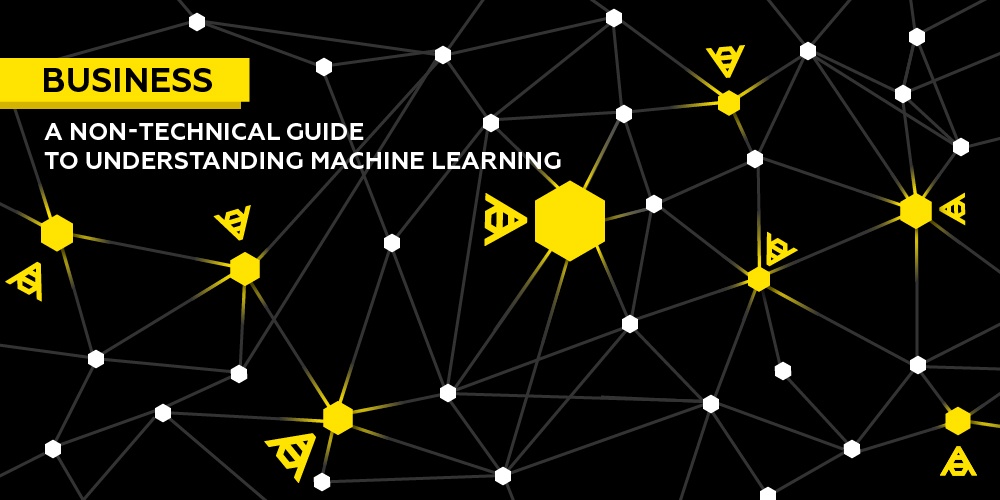 With the massive influx of business data, how is it all turned into actionable insights? Kalian Veeramachaneni, a researcher at MIT, sought answers to this fundamental question and was surprised at the lack of information he could find. Here is his adventure with this subject and advice to companies undergoing data Science projects.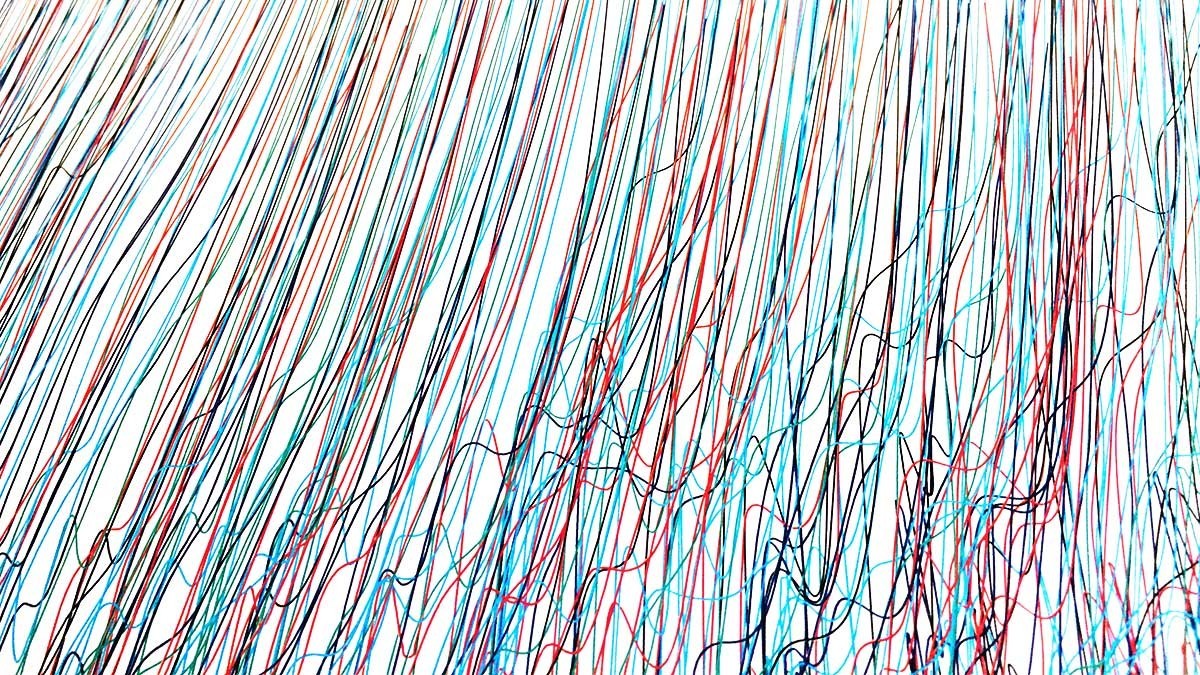 With 90% of the world's data produced in the last two years alone, where will we keep all of this data? For researchers in DNA storage, the answer is complicated yet simple. Use the building blocks of life—DNA. All of the world's data could fit in approximately 1kg of DNA. Learn how this process works and how it is already being commercialized.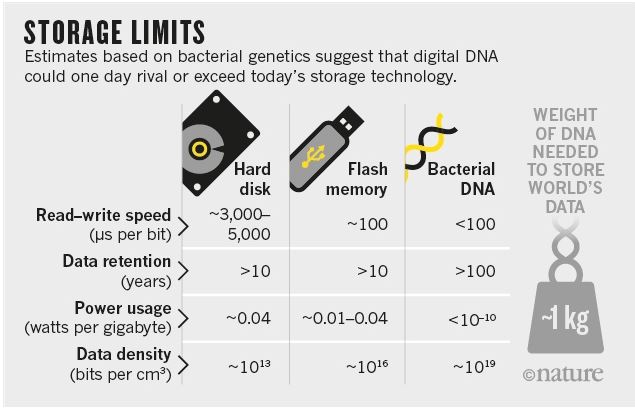 This post is the first in Joe Blue's (Data Scientist in MapR Professional Services) series, where he goes over how he assisted MapR customers in identifying new data sources and applying machine learning algorithms in order to better understand their customers. The first example in the series is an advertising customer 360°.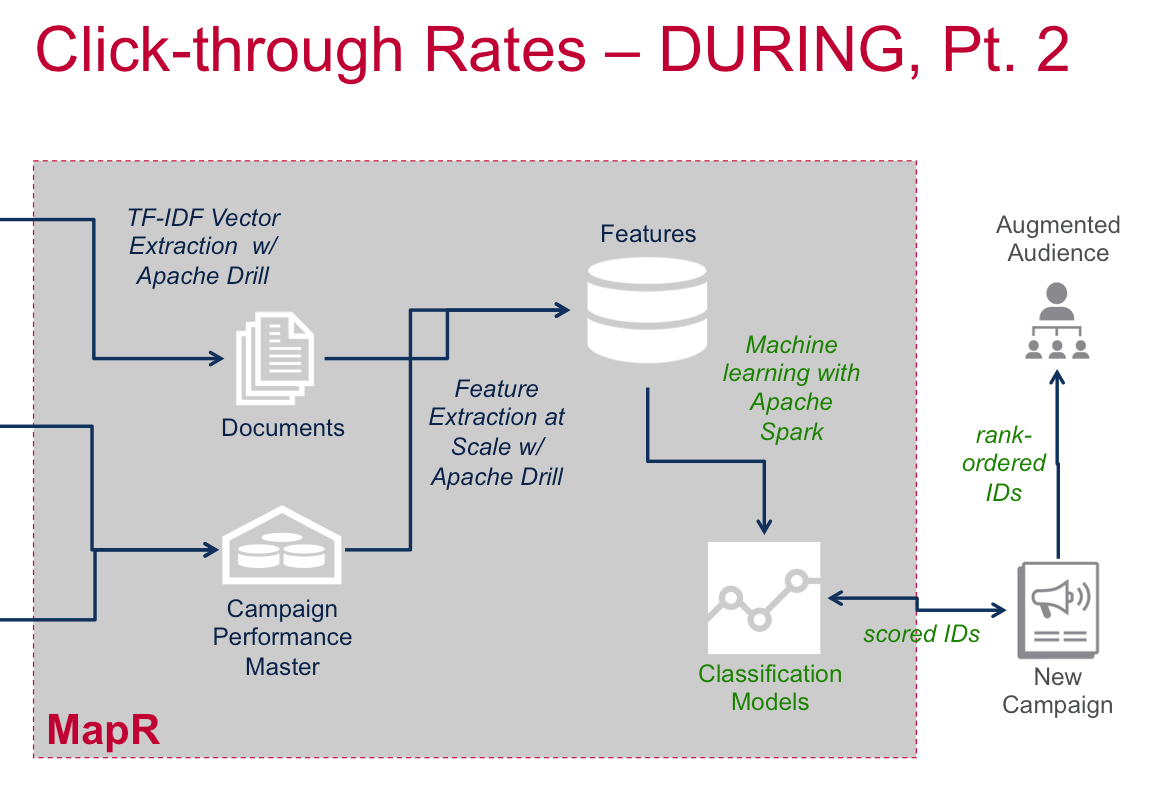 Infoworld's coding crystal ball will clue you into the twists and turns your programming career may take in the years ahead. Below are the predictions, read the article for further information.
The cloud will defeat Moore's Law. IoT security will only get scarier. Video will dominate the web in new ways. Consoles will continue to replace PCs. Data will remain king. Machine learning will become the new standard feature. UI design will get more complicated as PCs continue to fade. The end of openness. Autonomous transportation is here to stay. The law will find new limits. Containers will rule.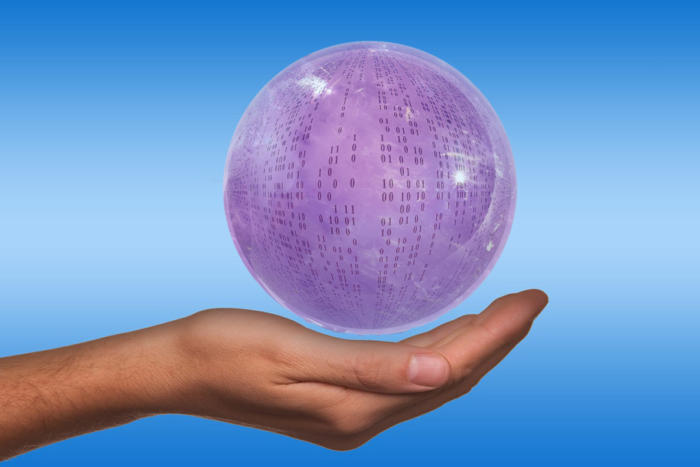 CES has wrapped up, and we've now had time to get our bearings and reflect on the consumer tech most likely to stand the test of time from the crazy week in Vegas. Read on to recap our favorites in New Atlas' Best of CES 2017. Check out the latest in VR, AR, wearables and smart technology.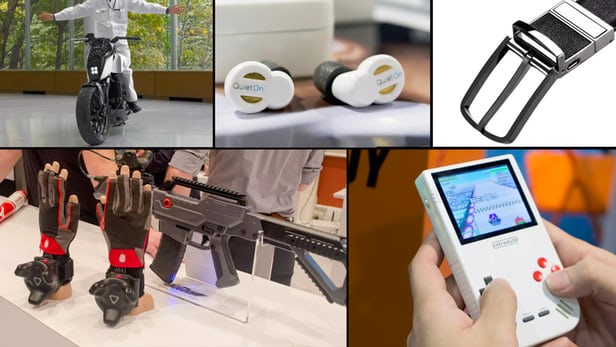 An increasing ability to gain insights laying dormant in unstructured data is enabling organizations to better compete and constantly improve—including in spaces where they weren't able to realize their potential previously.
Companies around the world are turning to evolving technologies in order to improve customer relations, expand into new markets and make their businesses more data-driven. What does the future hold for the Big Data market? Find out in the in this Infographic.

Keep Up with the Trends
Want to keep the pace with today's tech? One of the most important trends in today's technology ecosystem is the ability to connect disparate systems and data sources. This means merging the old technology and data with new data and new tech, giving you access to the best of both worlds. That's called a hybrid environment.
Data science
Big data
IT
Machine learning
Published at DZone with permission of Austin Hellman, DZone MVB. See the original article here.
Opinions expressed by DZone contributors are their own.