11 Best Microsoft Teams Integrations to Use in 2021
Looking for integrations you can do with Microsoft Teams? Check out the 11 best MS Teams integrations you can use right now.
Join the DZone community and get the full member experience.
Join For Free
If you are working in a professional space, especially in the time of the pandemic, then you know how important team collaboration is, especially using tools like Microsoft Teams.
But what if you could spice up your normal Microsoft Teams experience with the best integrations that can help you increase collaboration among the team members and also perform various other functions that can increase the productivity of the team and ultimately bring more value to the company?
In this article, we are going to talk about some amazing integrations that can help you increase collaboration while enhancing the already amazing Microsoft Teams experience.
11 Microsoft Teams Integrations to Use in 2021
Here is a list of the integrations that we are going to talk about in this article:
Let's take a look at all of them in detail and find out how they are going to improve your Microsoft Teams experience and, ultimately, help you bring more value to the company.
1. Zoom

Zoom is the undisputed king of online collaboration.
The best thing about Zoom is that you can literally start a video call among as many people as you want with a click of a button.
So, when you couple Zoom with the other amazing applications, in this case Microsoft Teams, you are truly getting the best online collaboration experience money can buy.
Features
Interact with people outside of Microsoft Teams.
Get complete meeting summary reports.
Add Zoom Integrations to other leading tools.
Launch video in seconds on the apps your staff love.
Host video conferences with a secure link.
Access video meeting recordings.
2. Freehand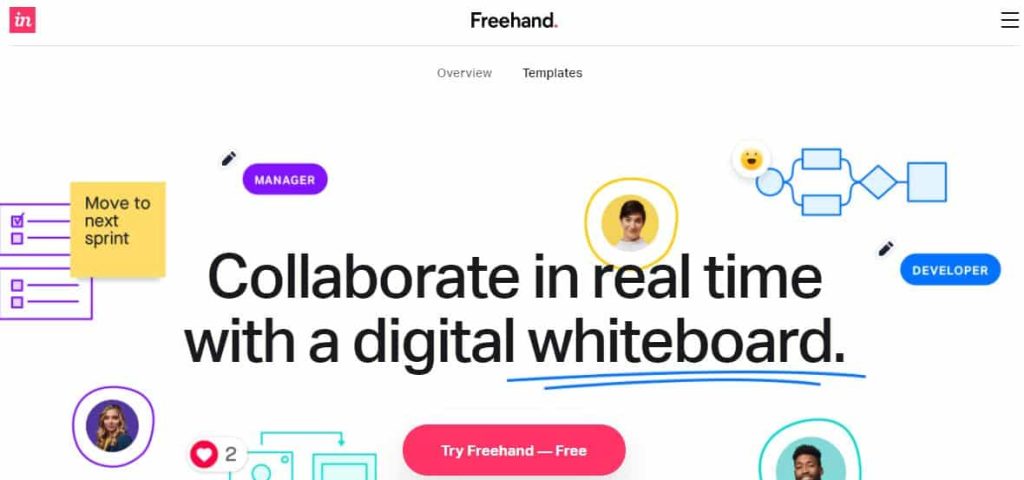 In this dynamic world of memes and illustrations, you really can't rely on just words anymore. You need graphics.
This is why, when you need to spice up the textual collaboration on Microsoft Teams, you need to use Freehand. This application helps many different companies all over the world create some amazing graphic design workflows to make their voice more interesting.
Here are some of the features that the Freehand integration with Microsoft Teams has to offer.
Features
Visual planning.
Co-drawing.
Wireframing.
Presentations.
Save collaborations in the cloud.
Related:
Best Video Conferencing Software for Agile Teams and Businesses
3. Cacoo
In the project management world, you often need to support your product or project with some important diagrams and illustrations to prove your point or to display your work to the client in a more artistic way. If this sounds familiar, you need to integrate MS Teams with Cacoo.
This application helps you to create different wireframes, mind maps, flowcharts, SWOT diagrams, UML diagrams, and network diagrams, among many others. Some other features that this integration has to offer are as follows.
Features
Commenting directly on diagrams.
Version control to save and track changes.
An incredible arsenal of professional templates and shapes.
Real-time collaborative diagramming.
Shared folders and team access controls.
Presentation mode for easy sharing.
4. Mural
Mural is one of the best notification managers and certainly a must-have if you never want to miss out on anything that is happening in your MS Teams workspace.
This application provides you with a custom notification channel and an incredible notification bot built-in that helps you to manage all of your notifications without any issues.
Features
Messaging extension.
Custom Mural Tab to group all of your notifications with a custom collaboration tab.
Push-notifications about everything that happens at MS Teams.
5. Givitas
If you having trouble with a particularly difficult problem at work, it's not the end of the world – just get the Givitas integration for MS Teams.
This is an incredible application that helps you get guidance from specialists from all over the world that are going to improve your chances of completing your tasks on time and with ease.
Features
Access useful information for the whole team.
Get help with complex problems quickly.
Make knowledge sharing simple.
6. MS Translator
If you are leading a big business that requires you to regularly interact with people that don't speak the same language as you, integrate Translator into your MS Teams.
This application allows you to translate and read message that you received in the language you want to read them in. You just have to install the application into your MS Team hub, and the translation functionality will be available for use on every device on which you use your MS Teams.
Features
Available for iOS, Office 365, Outlook, Windows, and Mac.
Real-time translation across multiple languages.
Translate without switching between apps.
7. MeisterTask
MeisterTask is certainly an application that can help you improve your communication via integration with MS Teams and also help improve your agile workflow. It will ultimately help to bring more value to the business.
Features
Activity stream.
Descriptions and checklists.
Task watches and task assigning.
Tags for projects.
Due dates and times.
Tracked time.
Related tools:
23 Best Mind Mapping Software of 2021
8. ServiceNow
Another tool that will help you introduce a more visual aspect into your overall Microsoft Teams conversations is ServiceNow. The tool allows you to improve your digital workflows easily and without any problems.
Features
Exchange data easily with ServiceNow apps.
Execute routine actions in Microsoft Teams chat.
Resolve common IT requests and HR tasks quickly using ServiceNow cloud services.
Find answers to common questions.
9. Cisco Webex Meetings
Want to merge two amazing messaging apps so that you can have the best collaboration tool possible? Try Cisco Webex Meetings. This will help you improve collaboration among teams and ultimately increase the value of the company.
Features
Schedule meetings on Microsoft Office 365 calendars.
Send links from Webex into Microsoft Teams.
Let Microsoft users join a conference with the single click on a unique URL.
10. RingCentral
This application is an incredible tool to integrate with your MS Teams application. This integration will provide you with a RingCentral bot that helps to improve collaboration among team members and ultimately increase productivity.
Features
Provides video call and regular telephone funcationalities.
Easy access conference calls and click-to-join meetings.
11. Lucidchart
Another great example of a tool that you can integrate with your MS Teams application that allows you to use organizational charts and wireframes, among many other functions, is Lucidchart. Do check it out.
Features
Work together in real-time from any location.
Include links and layers for interactive diagrams.
In-editor commenting, notes, and @ mentions.
Drag-and-drop visual editing.
Presentation mode for easy-to-consume slideshows.
Conclusion
These were our top picks for the best Microsoft Teams integrations that you can perform to improve your team's collaboration. We hope this article helps!
Topics:
project management apps,
productivity and technology,
productivity apps,
agile