16 of the Top NoSQL and NewSQL Databases
DZone's Guide to
16 of the Top NoSQL and NewSQL Databases
Join the DZone community and get the full member experience.
Join For Free
The Architect's Guide to Big Data Application Performance. Get the Guide.
From Doug Henschen at InformationWeek comes a list of the top 16 NoSQL and NewSQL databases, each complete with a profile including description, notable customers, company type, and comments on some notable aspects of the offering. These are, according to Henschen, the most notable NoSQL and NewSQL databases calling for a "closer look."

Before you jump into the list, note that Henschen's definitions might be a little narrower than those of others - for example, he excludes some notable entries:
Excluded from this portfolio are graph databases, which serve a very specific network-analysis role and do not serve in the same broad transactional role as these NoSQL and NewSQL databases. Also excluded are hugely popular products including Redis and Memcached, which tend to serve as data-caching tiers rather than as durable data stores.
Otherwise, though, the list includes many of the NoSQL and NewSQL offerings you'd expect - Couchbase and MongoDB for NoSQL, and Clustrix and NuoDB for NewSQL, for example - plus a few lesser-known names: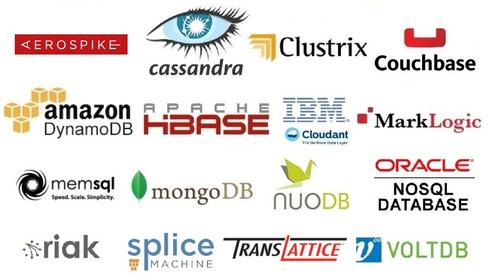 (Source: Doug Henschen at InformationWeek)
So, if you're interested in getting a better feeling of the landscape when it cames to non-SQL database solutions, Henschen's list looks like a good start. Or, if you're looking for more specific comparisons of different options, we've seen a few good ones in the past:
Learn how taking a DataOps approach will help you speed up processes and increase data quality by providing streamlined analytics pipelines via automation and testing. Learn More.
Opinions expressed by DZone contributors are their own.
Big Data Partner Resources
Big Data Partner Resources