21+ Mobile App Ideas 2020: Steal Them Before Anyone Else Does
DZone 's Guide to
21+ Mobile App Ideas 2020: Steal Them Before Anyone Else Does
In this article, we discuss 23 fun mobile application ideas for 2020 to give you inspiration during development for the upcoming year.
Join the DZone community and get the full member experience.
Join For Free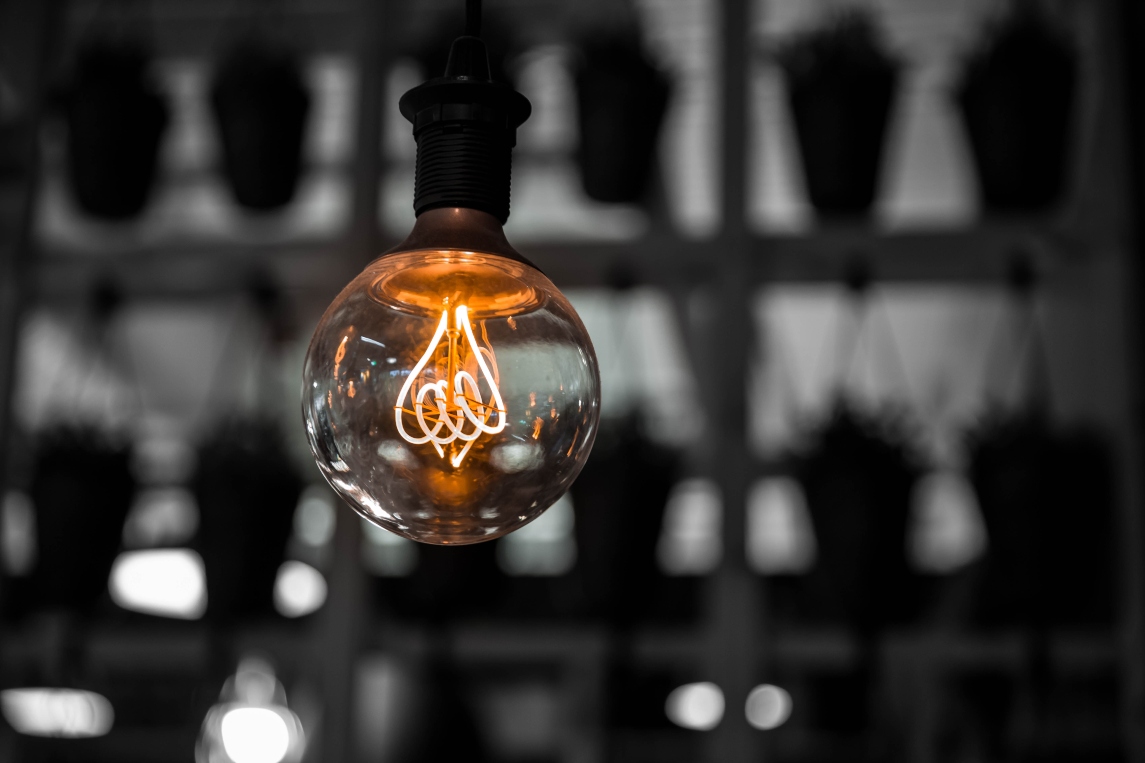 By 2020, mobile apps are projected to generate $188.9 Billion in revenues via app stores and in-app advertising. How about you steal some of the digital shelf space? If you are a struggling entrepreneur searching for a fantastic app idea, here is your chance to steal a million-dollar idea from 21+ mobile app ideas and make a fortune out of it.
Reserve a spot in the restaurant.
NOT to visit places.
Exchange the goods.
Check the freshness of food.
Have we met the app?
Read it out aloud.
What should I cook?
Is the product original or not?
Never eat alone.
Trash it out.
Shoot them or buy them.
Find me a parking spot.
Silence my phone.
A dollar for negativity.
How do I feel?
Suggest a song.
Instant invite.
Help me out!
Real-time translation app.
The perfect match.
An Uber for trucks.
Forget me not.
Find a tenant.
You may also like: 9 Best Cross-Platform Mobile App Development Tools.
1. Reserve a Spot in a Restaurant
It's Saturday evening, and you're all set for your first date. The only problem is that you don't know anything about the cuisines he or she is into. Upon meeting them, you ask what type of food they like.
"I mostly prefer Chinese," they say.
Sadly, there is no Chinese restaurant near your home. And the one that you know requires a reservation in advance.
Undoubtedly, Google Assistant can book hotel reservations, too, but that won't give you the personalized experience that you'll get from an app. Choosing a specific dining place in advance is a one-in-a-million experience. If you can develop an app that enables a customer to not only reserve tables but also select a specific table and order the meal in advance, then this is an app idea that can make you filthy rich.
2. Places to Avoid During Vacations
You might have seen apps that can suggest locations that you can visit for vacation. But what about the places that you should not visit. Think of an app that takes your interests, phobias, and dislikes into account and suggests all the places that you should not go.
We all want to travel, but nobody wants to go to a place that they wouldn't enjoy because of some things. So why don't you come up with an app that will help your audience sort out the places that they should not visit at any cost.
3. Exchange of Goods
There are unlimited apps to sell goods or junk items. But what if you are not willing to sell anything. Instead, you want to exchange something. Just take the things that you are bored with and create an app that can exchange them with goods that other people have.
4. Check Freshness of Food
Is the food you are about to eat rotten or fresh? Sure, you can take a bite and find out, but is there a guarantee that you won't end up like Snow White? Of course not. If you and your buddy have some AI/Machine Learning skills, then one of the mobile app ideas that can earn you some money is a food inspector app.
What you can do is train your AI to identify food that has gone rotten. Just click the photo of the food that you are about to have and let the app do the rest.
5. Have We Met?
You met a beautiful girl back in 2009. You were friends with her for some time then she moved to another country, and you lost the connection. Out of sheer luck, you met this gorgeous girl again in 2019. Will you be able to remember her name? If not, that would be disappointing. But how about an app that will maintain a database of all the people you met?
You'll be able to find out when and where you two met and other personal details about her right from this app. How cool will that be?
6. Read it Aloud
It was a long day, and you have no energy to do anything when you get back home. But right there on your letterbox, there is a letter from your mom. But you don't have any energy left to read that letter. Just scan the paper and let this app read it aloud.
If you can create such an app, it will be famous among procrastinators and maybe an overnight hit.
7. What Should I Cook?
Out of town, away from family, having limited items to cook? This app idea is for everyone who is away from their home and don't have anyone to cook for them.
Just fill in the ingredients that you have, and the smart app will come up with a delicious dish that will help you to get through the night. And if you like any recipe, you can save it and share it with your friends.
8. Is The Product Original or Not?
How many times have you bought a product and later on realized that the product is a knock-off? I have done it tons of times. Well, not anymore. How about an app that will detect the originality of the product just with a few details? Enter the color, build, and tags, and the app will identify if the product is original or not.
9. Never Eat Alone
Are you a loner by birth or by choice? Maybe you don't prefer to eat with your friends, but you can try eating with someone who shares your interests. How about inviting people to eat with you?
An app can do it. Just fill out your preferred food item, enter some interests, and invite people who are in the neighborhood to eat with you. Whenever someone will fit-in the criteria that you've put for them, they will love to join you for a random eat-out.
10. Trash it Out
Do you need to throw away your trash? How about an app that will find a person in need? Maybe the things that you don't like can save the life of someone in need.
Collect all your trash, take a picture, upload it, and wait for someone to respond. The things that you took for granted might help someone who needs it.
11. Shoot Them or Buy Them
Are you jealous of your friend's watch? Do you want to know where you can buy it online? An app can help you search for products online.
Just take a picture of anything that you want to search on the internet, and the app will search an online database to find the product that you are looking for. The app could also give you links to where you can buy the product.
12. Find Me a Parking Spot
Do you find it difficult or rather impossible to find an empty parking space? One of my personal favorite mobile app ideas is an app that can find a parking space for you.
When turned on, this app will use GPS, camera, and parking data to find you a parking spot in real-time.
13. Silence my Phone
How about an app that will silence your mobile phone based on your location in real-time. Some public places like a church or a funeral or a praying area demand you to silence your phone. But most people forget to silence their phones. One app idea is to develop an app that will detect the location of the user and silence their phone based on location.
14. A Dollar for Negativity
Do you think a lot? And how many of those thoughts are negative? Well, not anyone. For every negative thought that you think, you will tap the app and $1 will be charged from your credit card. When you know that each negative thought will cost you a dollar, how many negative thoughts will you think each day? An idea that can improve the lives of people by forcing them to think positive regardless of their environment.
15. How do I Feel?
Do you ever want to know what your friends feel when you put up a status? This app idea will help you to create a mobile app that will detect the feeling of your friend based upon their social media updates. It will analyze how the person felt while uploading the status and notify you if your friend is feeling sad.
16. Suggest a Song
Every day we come across various emotions. We often have mood swings. Most of these mood swings can be controlled by listening to songs. This app idea is about developing a mobile app that will suggest a song based upon whatever emotion you're feeling. You can either record your sound, the app will analyze it, or you can select from the pre-defined mood list, and the app will suggest the relevant song for your mood.
17. Instant Invite
Are you planning to invite a few friends over dinner? A mobile app can help you send instant messages to your friends and ask them to your home in just a few minutes. The app will keep a record of people who accepted your invite and who ejected it.
18. Help Me Out!
Do you want to fix your sink? Or you are planning to make a cage for your pet? Just upload the tools you have or the photo of your project and ask experts online. The app will search for YouTube videos, articles, how-to tutorials on your problem, and return you with instant results. Moving forward, you'll never mess-up anything because the app will help you to fix it.
19. Real-Time Translation App
One of the problems I faced on my trip to Turkey was the language barrier. A voice-translation app would make my life a lot easier. One of the needy mobile app ideas is an app that will take voice as an input and translate it in real-time to the English language. Yes. You'll be able to understand people from various cultures and joke with them in their local language while you enjoy your trip.
20. The Perfect Match
Are you tired of finding your soulmate? Maybe you are looking for someone with similar interests. How about a mobile app that will search your friend list, analyze their likes, match it with yours, and suggest your compatibility with them. Surely, you will find the perfect match with such kind of mobile app.
Bonus Mobile App Ideas 2020
21. An Uber for Trucks
When was the last time you helped someone with moving? Did you find an affordable moving service on time? How about an app that will search for moving trucks that can help you with the shifting? It's more like Uber for trucks. Just search your area, and let the app do the rest.
22. Forget Me Not
Are you someone who forgets the birthday of your friends and family? Welcome to the club. One of the most necessary mobile app ideas that will help you to store the dates of occasions of your friends and family. The app will not only remind you to wish them a birthday, it will send them a card, and if you choose, it will also send a gift on your behalf. Can you think of anything cooler than this?
23. Find a Tenant
These days, it is impossible to find a tenant online. This is where a mobile app will help. An app that can bridge the gap between the tenant and the landlord, how amazing would that be? Both the tenant and landlord will fill their requirements, and the app will search for people and connect them based on their needs.
Further Reading
Topics:
web dev ,mobile app develop ,android ,ios ,brainstorm ,agile
Web Dev Partner Resources