Five Cool Pivotal Tracker Alternatives for Efficient Agile Project Management
A list of Pivotal Tracker alternatives for developers who use Agile project management.
Join the DZone community and get the full member experience.
Join For Free
Pivotal Tracker is an important component of any Agile project management environment. I know this from experience because I work as an Agile manager. In summation, if you are just getting your feet wet, this post will help you to avoid the common pitfalls associated with Pivotal Tracker software.
The program is great; it works fine and does the job as advertised. However, some features are lackluster. Given their price bracket, which is one of the major turn-offs for potential clients, this post suggests pivotal tracker alternatives.
Let's get started on what Pivotal Tracker is all about…
What is 'Pivotal Tracker'?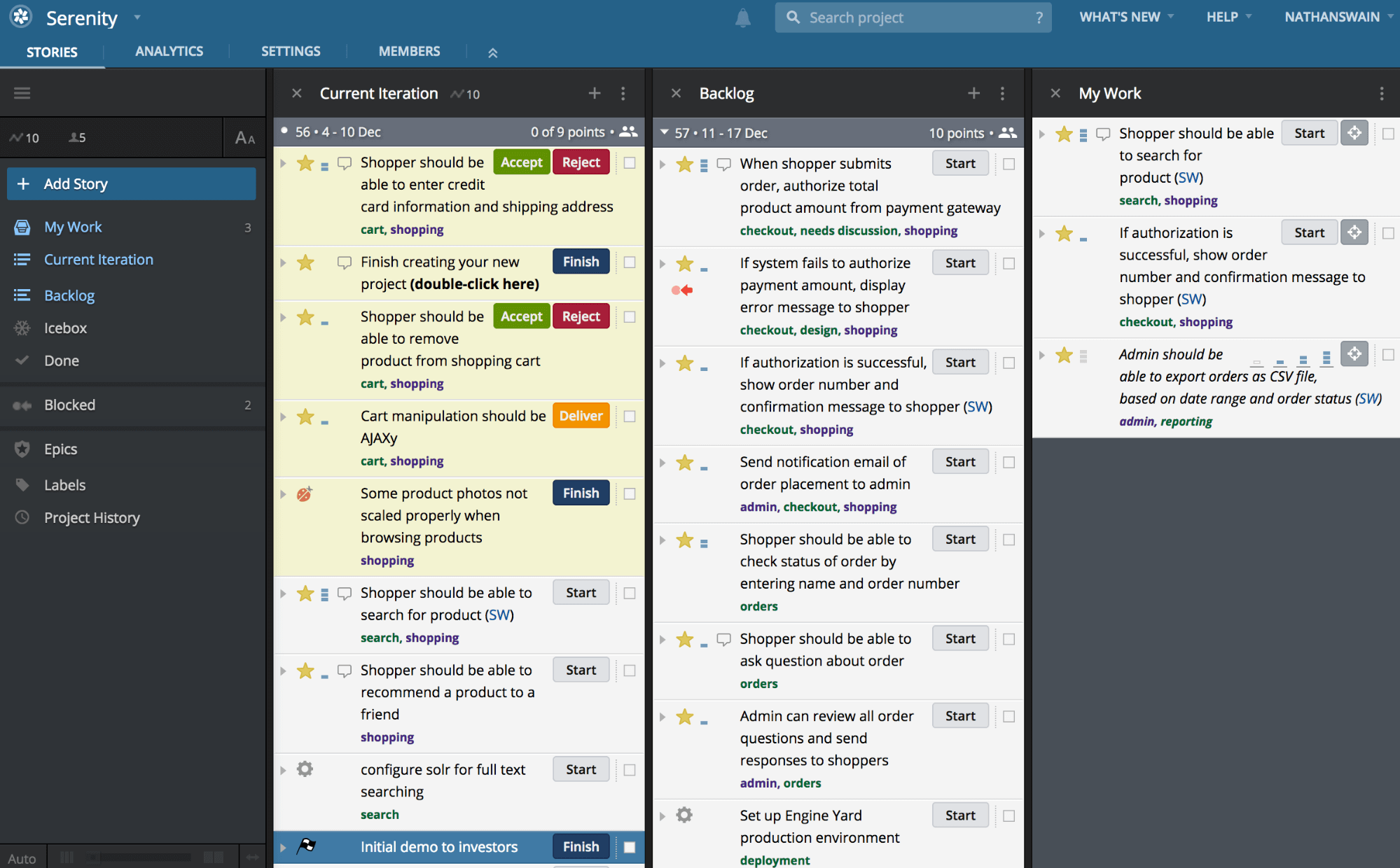 At its core, Pivotal Tracker is a cloud-based agile project management software. It is teeming with a bunch of nifty features that make task management, communication and collaboration a huge convenience. Like all software, Pivotal Tracker is not perfect. It has a couple of shortcomings that sometimes limit project managers from taking the full advantage of an actionable item.
Pivotal Tracker's core function is to help track tasks at a very minute level. Agile project managers use the program to estimate the time required for task completion, past efficiency of Scrum teams, and workforce management.
Fun Fact about Scrum: On a side note, I can't help but bring up this interesting finding of Scrum. Since you all know that Scrum is heavily reliant on daily 10 – 15 minute meetings. We call them Sprint meetings that are part of an average 14-day timeline.
The biggest problem with Sprint meetings is the mismanagement factor on members' part. Let's say you have 8 members of an SDLC project. They signed up for a Scrum project where a 14-day Sprint was set. The biggest issue with the "great eight" members is their inability to join the Sprint meeting on time.
What happens normally in most of the organizations is that Sprint teams show up at different times. This causes the Scrum Master to intervene over and over again because if one member shows up early, and others don't, the meeting has to be held again. Most likely, the 15-minute meeting turns out to be a 1-hour meeting broken into several intervals because members keep showing up at different times.

Now, this is a very real and common problem in many organizations. Take the example of your own office. Do all employees show up at the same time? Perhaps they do, but many software companies don't have that stern policy. They have a biometric attendance system and flexible work hours, but punctuality in Sprint meetings is hardly practiced.
As a result, when you multiply 1 hour to 14 days, you are looking at 14 wasted hours. That could have made up for a huge chunk of productivity otherwise.
Despite this discouraging factor, I am still a huge advocate for Sprint meetings. We have different processes in place to make sure that Sprint meetings are attended on time – and that too without inflicting any additional stress on the Scrum Master and the concerned Project Manager.
Why Pivotal Tracker is Useful to Agile Project Managers:
Based on real-time statistical analysis, Pivotal Tracker is mostly useful because of its ability to offer guided iteration planning tools. Also, these tools are available at small levels that are important for Sprint planning and execution. Since Sprints make up for a major chunk of project development in Agile, Pivotal Tracker is preferred in that sense.
Our Experience with Pivotal Tracker:
Overall, the program is very easy to use. It has a simple UI; everything is available easily. We were able to keep tabs on stories development and different items that led us to escalate and/or de-escalate project priorities in Sprints.
In that order, our teams were aware of the overall project development phase. This is very important because everyone in a Scrum plan has to be on the same page. You cannot afford even a single member to fall behind because that affects the entire Sprint result.
Also, it is not feasible for Agile project managers to change the Sprint backlog over and over again. Once everything is planned, it normally has to be executed accordingly. Pivotal Tracker rendered great help because of its templates, customization options and overall sense of organization.
What We Didn't Like about Pivotal Tracker:
Although Pivotal Tracker is loaded with an abundance of useful tools, there are a few setbacks associated with the program. For instance, some parts of the stories were not a good fit for our project development phases.
We were also not using Agile Velocity and estimate reports. I know this is more of a "mistake" on our part, but the feature seemed like an unwanted extra at different phases. Imagine this scenario as a large parking lot of space. You'd have to do manual work to reach from one point to another. Pivotal Tracker would be great for complex projects. But when these projects are broken into small iterations, the extra tools don't seem very useful.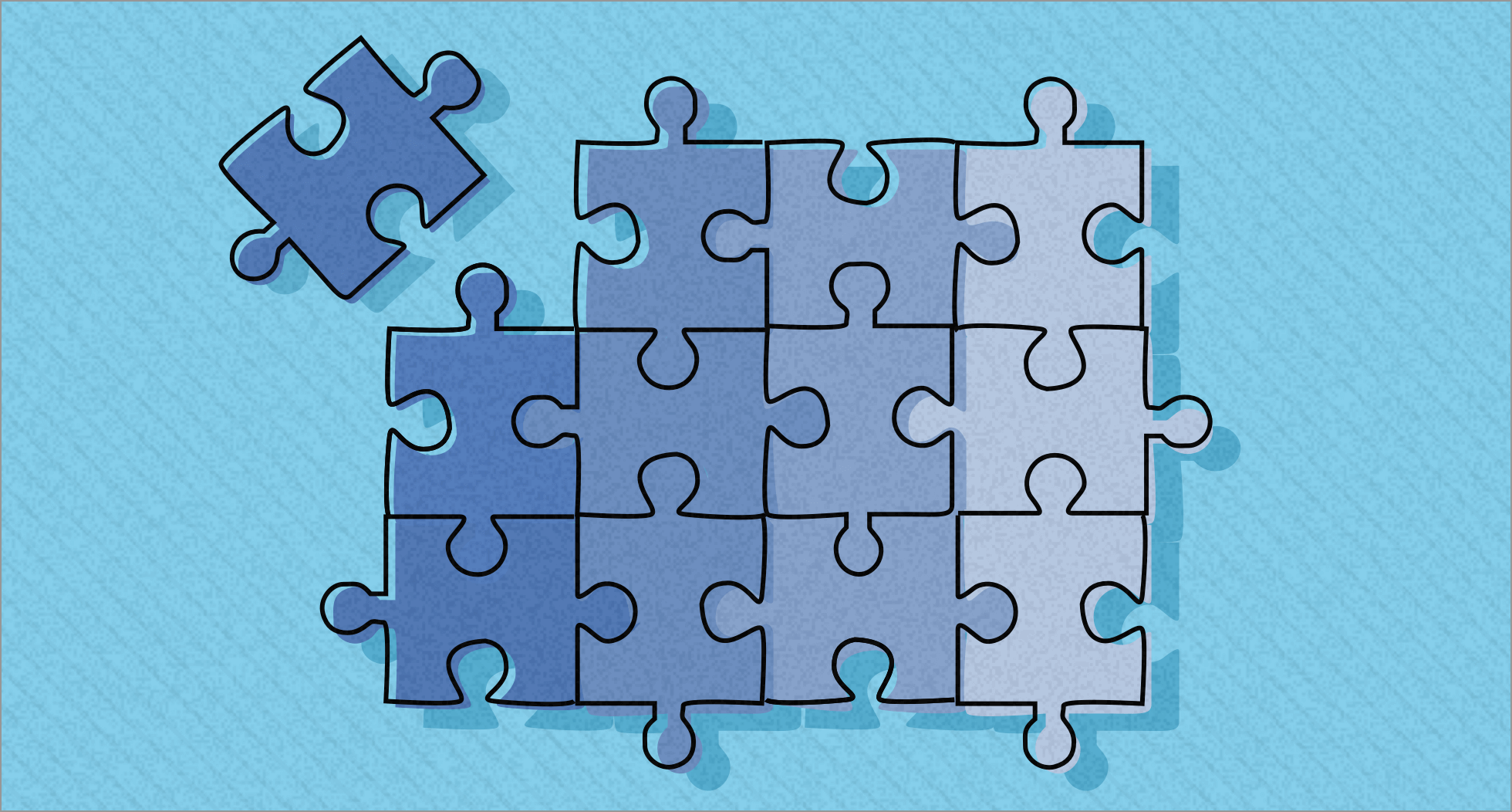 The cost factor is was a major knockback for us. Since Pivotal Tracker comes with a free trial, we were limited to only two GB of total storage capacity. On top of that, project managers were not able to create more than two projects.
Pivotal Tracker paid plans to start from a Standard $12.50. For that, you get only five GB space for an entire month, which is mostly not enough if you have to use large file sizes and many other chunks of data.
Scale $12.50 to $30 per month and you will only get a limited capacity of 25 Gb data storage alongside 10 private projects. Collaboration is also limited in each plan. This cost vs. feature issue should be fixed by the Pivotal Tracker team. If they do that, I am sure that they can capture a large market audience easily. Not that they are doing bad at the moment, but with an added layer of extra bonuses, they can attract more customers.
Top Pivotal Tracker Alternatives In Agile Project Management:
Our team at nTask handpicked a few useful tools like Pivotal Tracker alternatives. Make sure to bookmark and check this post later after a week or so for more updated content on this topic. Here are some of the best Pivotal Tracker alternatives in 2019: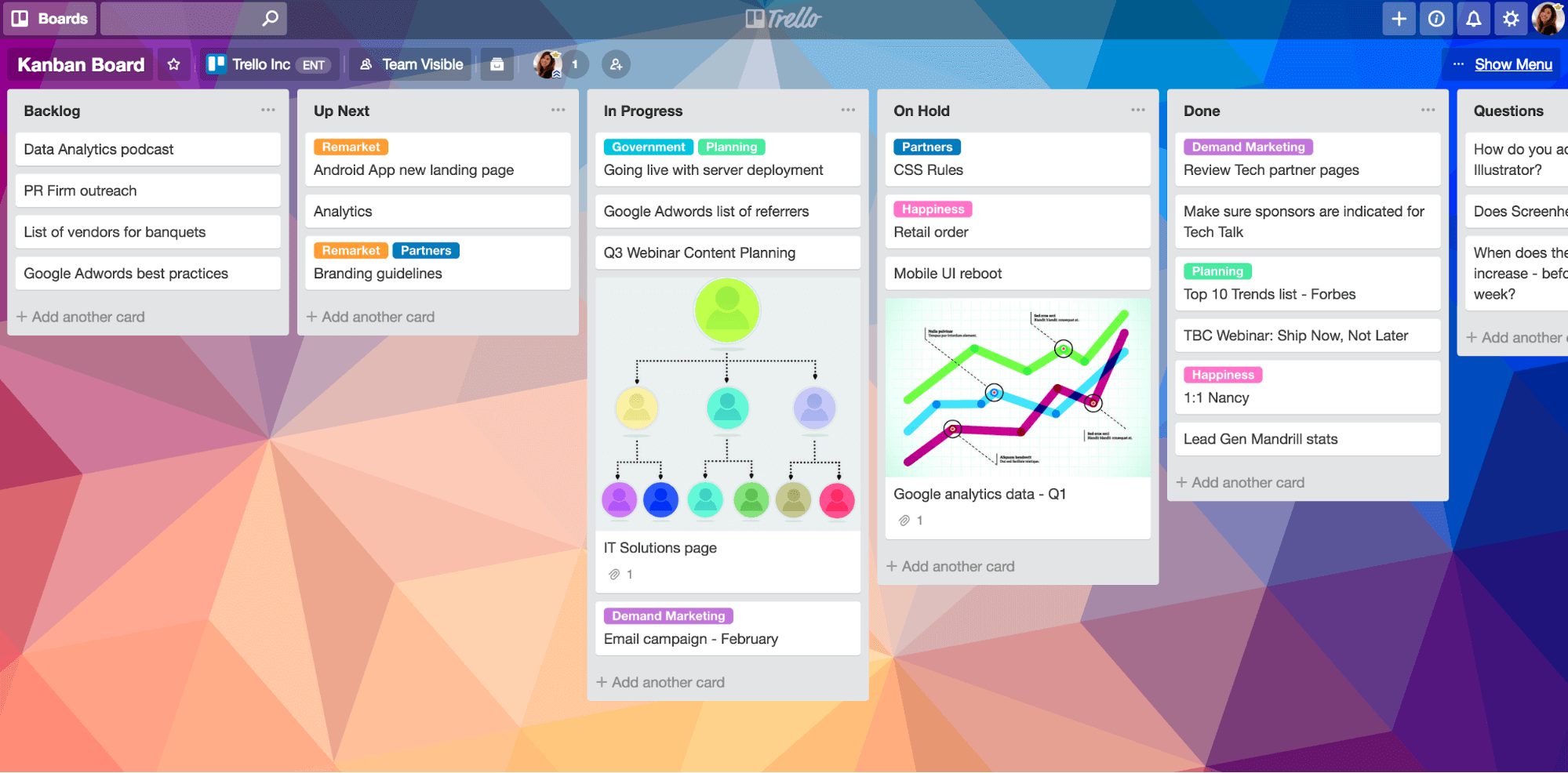 As a Pivotal Tracker alternative, Trello is a very handy tool. It may not be loaded with features, but the sleek interface, ability to append details in any number of boards and many other perks, Trello is a go-to solution for many project managers.
Trello is not a substitute for Pivotal Tracker. In many use cases, this online tool is used as a side-resource to supplement different projects. Take it as a third party integration where you can utilize the program's potential to your advantage. The results depend on how you use Trello.
For instance, we use Trello for all our internal assignments. For these assignments to work, we have created different boards that relate to the concerned project. In that order, we invite relevant team members who are responsible for working on that project.
Meanwhile, we use nTask and Slack to keep up with all internal site-wide communication. Trello is used for highlighting due dates, workflow plans, and many other things. In many instances, Trello acts as a step-ladder where our project managers can monitor team members' progress and overall sense of organization.
Features:
Integrate different 3rd party applications, such as; but not limited to, SalesForce, Evernote and Google Hangout, etc. These integrations make work so much easier at Trello boards.
Create your stickers. Do more with custom branding tools available at Trello.
Different sorting options, drag and drop features and ability to prioritize work.
Promote or demote users to the Admin level.
Set Trello notifications for the desired time of the day etc.
Set different wallpapers on different Trello boards. The paid version gets you more visual options, whereas the free version offers some basic templates.
Pricing:
Trello is mostly free – and by Free, it means you get nearly unlimited options to create and follow up with a different number of projects. However, some of the premium features are worth checking.
Trello Gold is available at $5/Month.
Trello Business Class and Enterprise available at $9.99 – Custom Price Quote(s).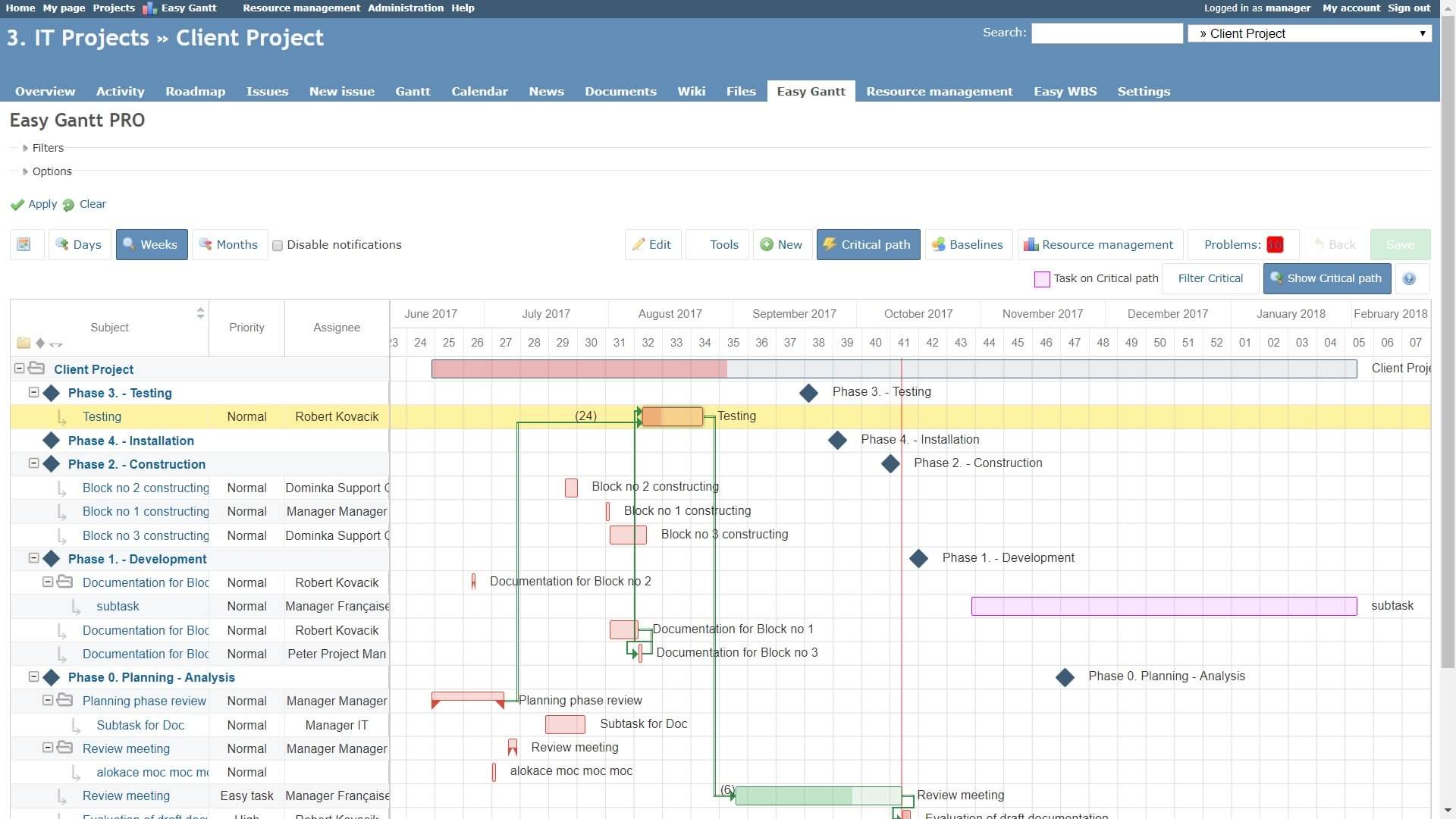 As one of the convenient pivotal tracker alternatives, I am surprised that Redmine is a name, less heard of. This one's an open-source project that was designed to help task, project managers and Agile project management teams alike. Since it's open-source, Redmine is free. You can overlay the basic UI with custom codes for a more personalized workforce experience.
As an agile project manager, you can add layers of plugins to refine your overall work process. Programmers can modify the basic Redmine system according to their project requirements. In that sense, Redmine is equally loved by Freelances and professional software companies alike.
Features:
Generally a smooth startup tool for professionals, freelancers, and individuals alike.
Multi-use platform with open source support.
Ability to modify and structure the program for diversified user experience.
Integrate with Gantt charts and other 3rd party apps.
Generate reports on workflow, project and task management.
Pricing:
Since Redmine is an open-source platform, it is FREE of cost.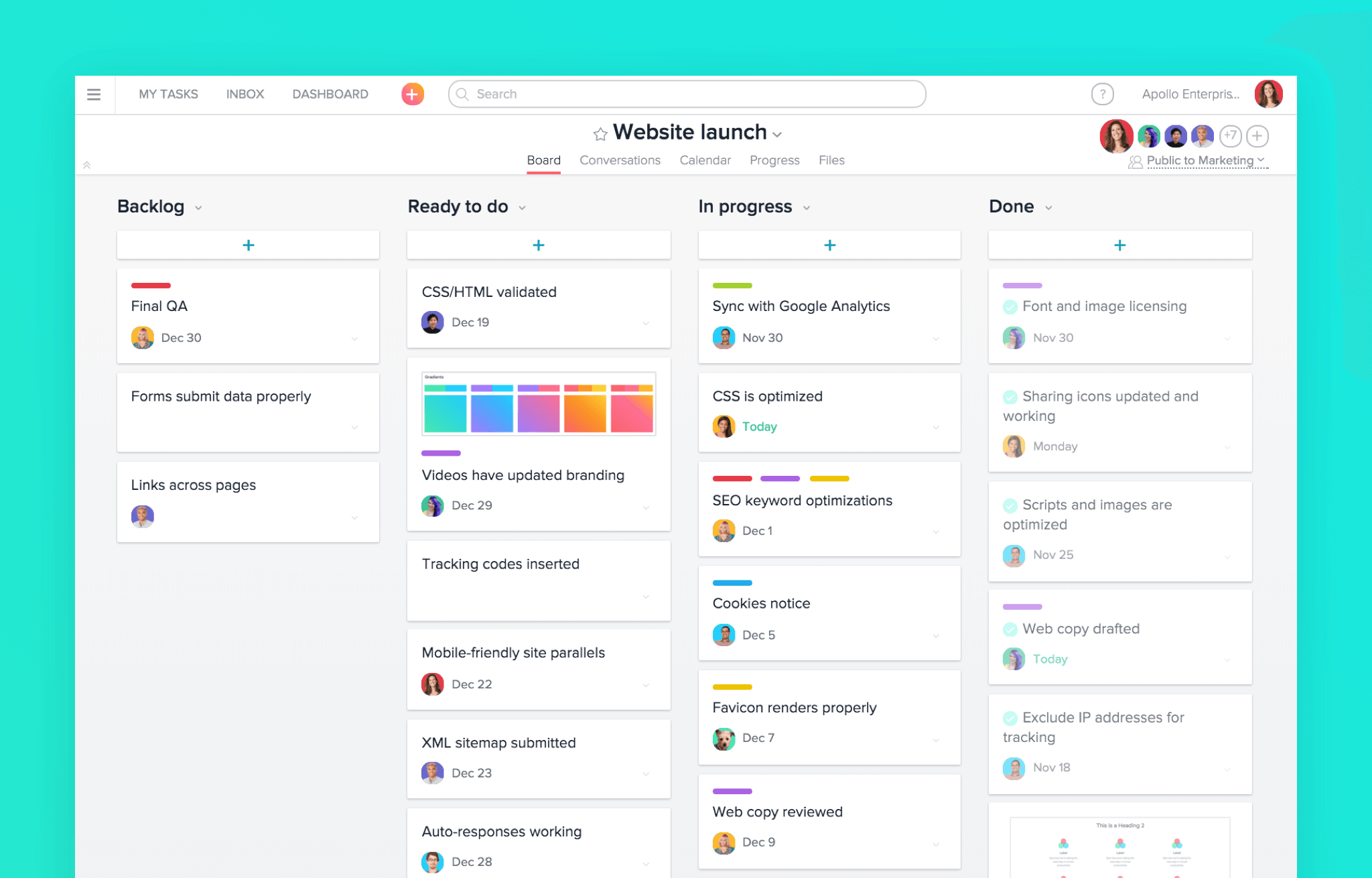 Asana is more than a mere alternative to Pivotal Tracker software. It wouldn't be an understatement to say that this program is a robust work management solution to a team of varying sizes – and that too from different industries.
According to a recent estimate, Mashable, Udacity and many leading IT companies switched to Asana in one form or another. For example, Mashable reportedly replaced their site-wide emails with Asana. They found the program more convenient as a collaboration tool among content writers, project managers, and journalists.
Just like nTask, Asana is a task management tool. It has its drawbacks too, but the overall benefits make the program a worthy substitute for Pivotal Tracker. Overall, it is convenient for day to day operations. The added flexible pricing structure makes it easier for users to transition from Asana Free plan to Asana paid plan(s).
Features:
Some of the salient features of Asana are appended below.
Create a calendar with custom views.
Invite stakeholders to different project boards.
3rd party app integrations for customized user experience.
Asana automatically gets updated with each rollout. No need to go through any installation process etc.
Cloud-based data and security backup.
Focus Mode offers increased productivity.
Set user access level privileges to monitor their work activities.
Kanban and Gantt chart support.
Pricing:
Asana free plan is available at $0.00.
Asana Premium is available at $9.99/Month.
For price details on enterprise packages, please contact the Asana website.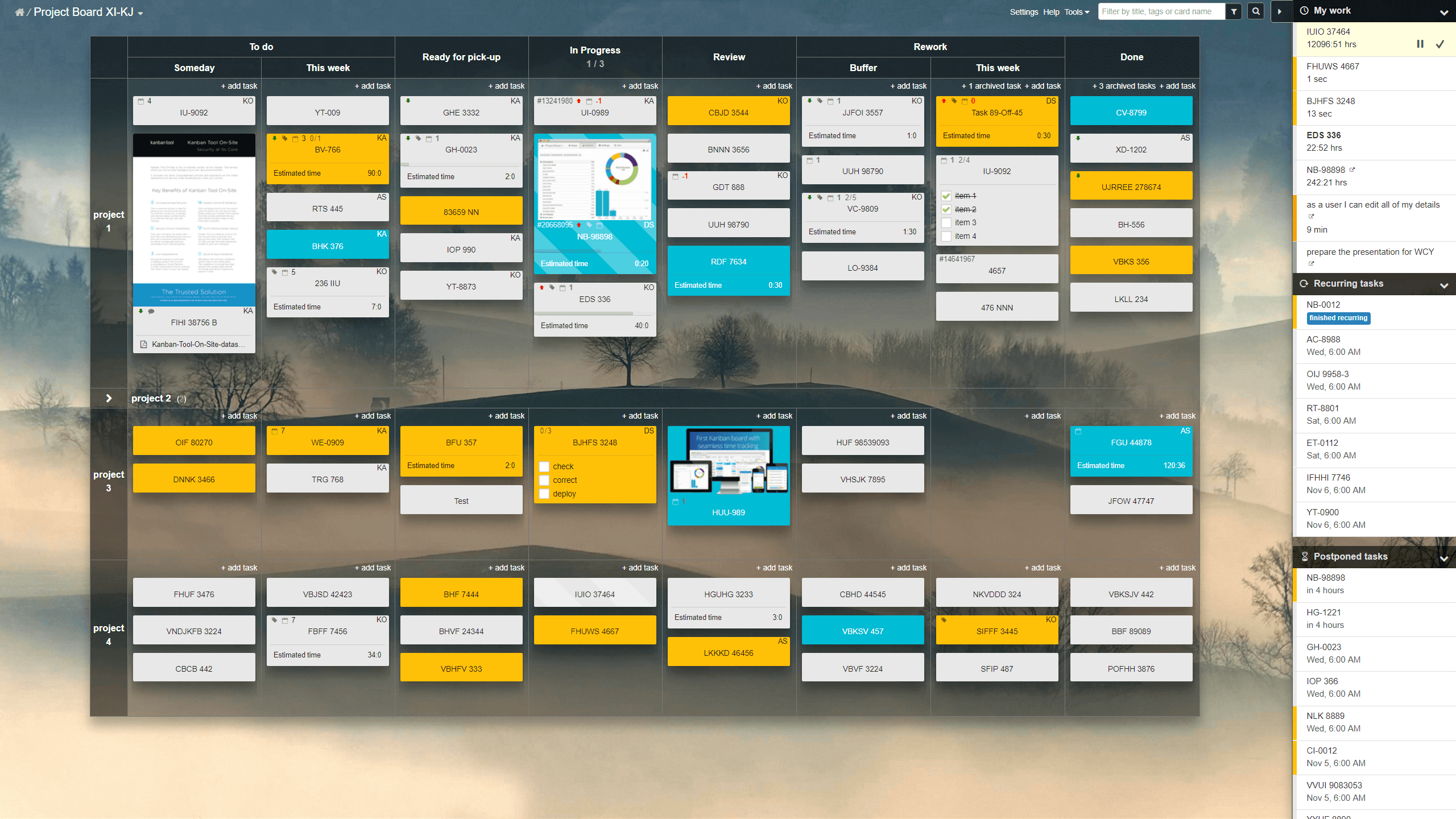 Just like Asana, Kanban Tool is an online visual collaboration platform. Agile project managers use it is a Pivotal Tracker to get by with their daily project requirements. Kanban Tool is especially useful if you want a visual interpretation of your Scrum and Sprint performance.
Some of the added benefits of this tool are summed up as an ability to get information analysis, performance reports, quick collaboration processes, and vice versa. Kanban is mostly used as a catalyst, or you could as a resource to speed up a project's process. It is built to offer a realistic workflow experience where boards, hubs, and subtasks are a crucial part of a real-life project.
Features:
Multi-OS support. (*Android, iOS, Linux, Windows, and Mac)
Suitable for freelancers, individuals, enterprise companies, and businesses of different sizes.
Available in different languages!
Active customer support.
Regularly gets updated with new features.
3rd party app integrations.
Cloud-based data backup and security options.
Unlimited file attachments on paid plans.
Pricing:
Kanban Tool Free is available at $0.00.
Kanban Basic is available at $5/Month.
Kanban Enterprise is available at $9/User/Month!
For more details, please visit the Kanban Tool's website today.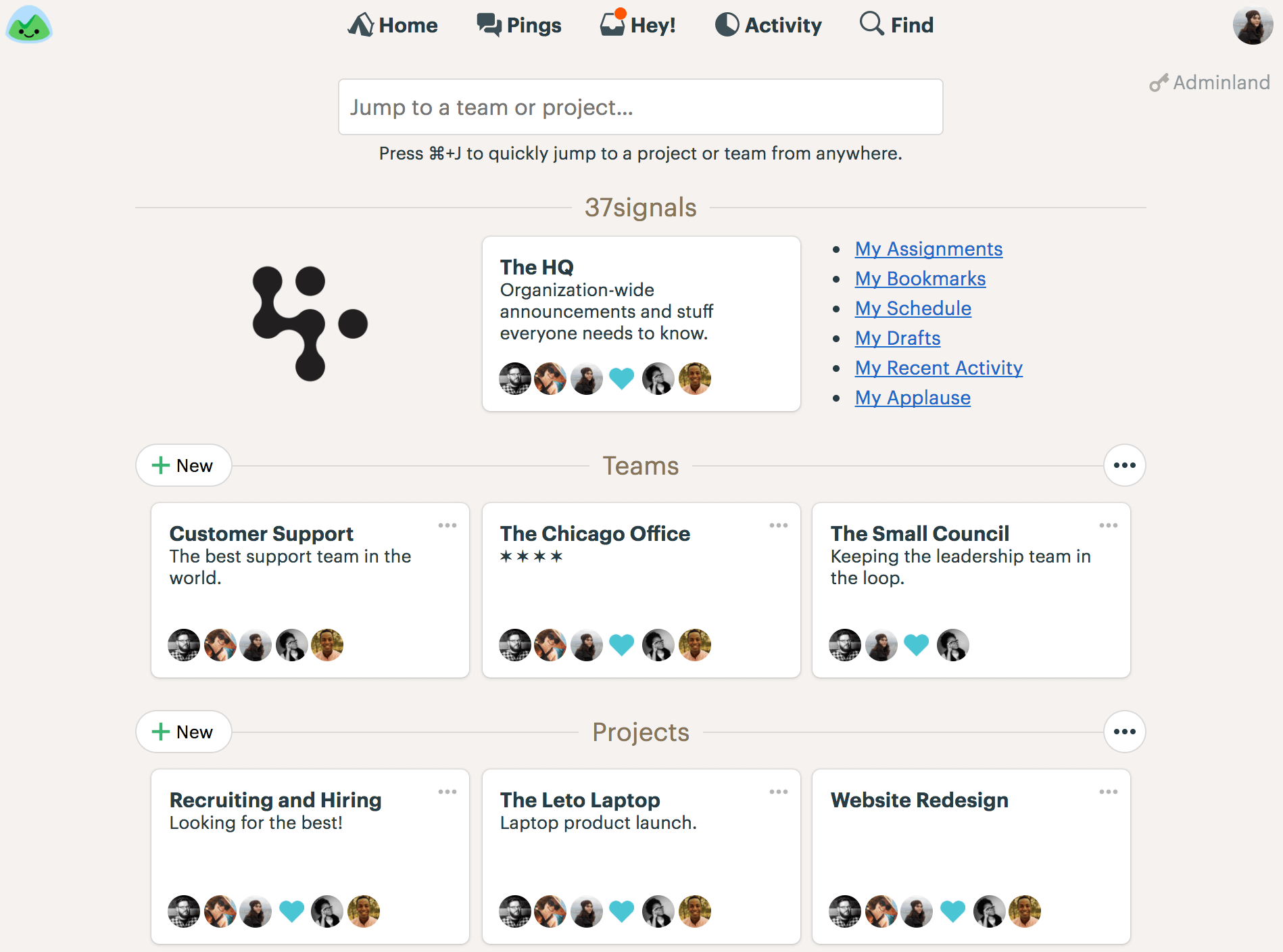 This one is another fine example of Pivotal Tracker alternatives. Basecamp has been discussed and highlighted at nTask Blog in the past. Most of the factors are attributed to its usability. It is a user-friendly task management tool alongside many other features, which makes it a suitable alternative to Pivotal Tracker for Agile Project Management.
It is a popular online project management tool that rids you of the hassle of downloading an installer before any use. Setting up a brand new account and jumping into the project management part is very easy. One of the main reasons to use Basecamp as a Pivotal Tracker alternative for project management is its knack for 3rd party integrations.
Basecamp supports Daypack, Cyfe, Zapier, Numerics, Google Suite, Dashable, Headquarters, and many other popular apps. Overall, this program is worth checking out if you are working on cumbersome projects with the tenacity to push deadlines to extremes.
Features:
Manage documents, prioritize/ de-prioritize tasks, reorder projects, etc.
Generate automated reports for a quick view of past project/ sprint performance.
Schedule assignments, tasks, and projects ahead of timeline and execution.
Automatically track project hours.
Create recurring tasks without the need for rechecking each tab over and over again.
Create to-do lists for workflow management.
Pricing:
Basecamp Free Plan is available at $0.00.
Basecamp Paid Plan is offered at a flat fee of $99/Month.
Which Pivotal Tracker alternatives for Agile Project management have you been using? Please let us know in the comments section below.
Tracker (business software)
agile
Project management
Sprint (software development)
scrum