6 Benefits of Using Teamwork Software
DZone 's Guide to
6 Benefits of Using Teamwork Software
Messaging systems like Slack and Microsoft Teams have revolutionized the way the in-house or distributed dev teams work.
Join the DZone community and get the full member experience.
Join For Free
Over the years, we've seen some dramatic changes in the workplace. If we look back even just twenty years, we find strict office layouts and not much room for collaboration. Nowadays, offices have more freedom and flexibility. Of course, we only need to look at the likes of Google to see just how much the working world has changed. With ping pong tables, creatives areas, and so much more, we see a business that has mastered the balance between work, play, and motivating and empowering employees.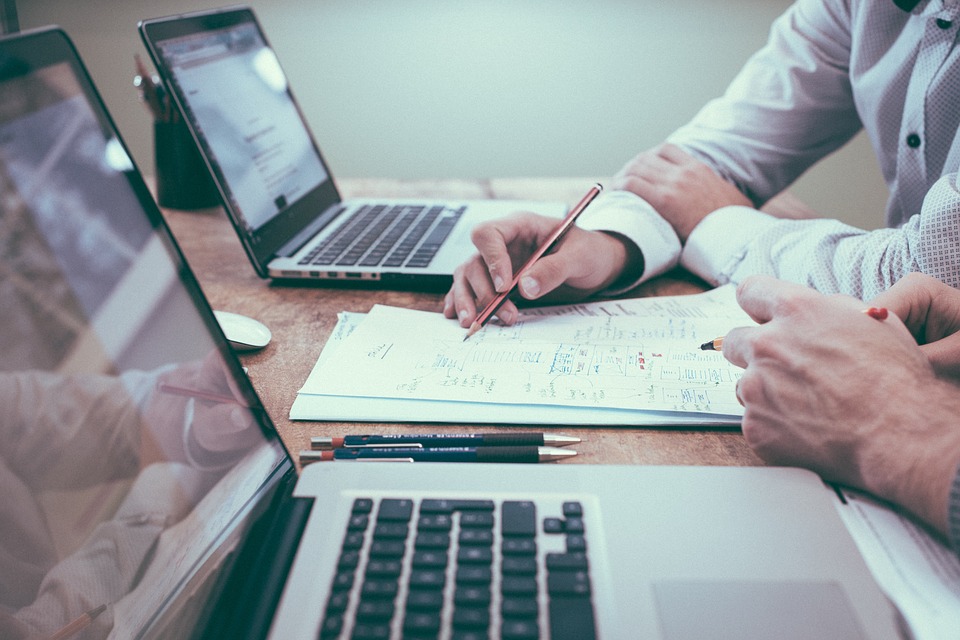 Elsewhere, software has played a huge role in the business world recently. For employees, managers, customers, suppliers, and every other stakeholder, software has allowed for a more enjoyable experience. Today, we're focusing on 'teamwork software' and why you should be paying this niche a lot of attention in the coming years!
Improved Communication – As mentioned previously, we've come from a time where each employee would have their own cubicle and essentially lock themselves away from the world to work. Today, we recognize the value of communication across the chain of command (as well as up and down this chain).
Often, small businesses suffer because there's a lack of communication between team members and this leads to inefficiencies across the office. Whether it's messaging not being passed on or employees unaware of what they should be doing on a day-to-day basis, poor communication can be detrimental. Suddenly, team members are wasting their time on tasks that aren't important or they're replying to emails that have already been checked and dealt with.
With the right teamwork software, communication becomes easier than ever before. With access to all the right information, everybody knows where they stand and questions can be answered within seconds rather than missing emails or chasing somebody around the office all day. With open communication, the office turns into a well-oiled machine and, ultimately, the customers will be the ones to benefit from this.
Improved Collaboration – In every single team, there are ideas just waiting to be shared; nowadays, several of the largest companies look for 'internal innovation.' For example, Facebook hosts 'hackathons' where employees can bring up new ideas while having the support to test their innovations with other employees and the right equipment. In order for something like this to be successful, teamwork software becomes pivotal.
Even on a day-to-day basis, teamwork software prevents each employee from being locked in their cubical (effectively a cage). Instead, they have a platform to come to their colleagues and ask for feedback on an idea, they can ask for help on a certain task, and the office space becomes one full of collaboration.
With teamwork software, tasks can be managed and worked on via the same platform. With messaging and access for all the right people, it becomes a better way of communicating and this leads nicely to the third benefit of having teamwork software at your workplace.
Increased Efficiency – As we've already seen, teamwork software cuts out all the inefficiencies that have existed within the office for many years. No longer do employees need to wait for replies to emails to complete a particular task; no longer is communication restricted to certain times and locations; no longer do employees have to hold back with questions or ideas. What's more, all employees can see the stage of the selling process for each customer so their needs are fulfilled as expected.
With messaging services, calendars, and reminders, the team is always kept up-to-date with important information and nobody is ever left behind. If the manager has a simple question that needs answering before giving a task the go-ahead, this can be asked and answered within seconds using the software. Furthermore, work can be checked and feedback can be given instantaneously.
Increased Flexibility – Back in the day, when somebody was working from home, they were pretty much considered out-of-action. Today, teamwork software allows clear communication even when team members are working from home or attending a meeting on the other side of the country. Rather than waiting until they return, work can continue and collaboration can still occur regardless of where one party may be in the world.
While on the topic of flexibility, we should also note the power of technology these days. With the introduction of smartphones and tablets, the need for all employees to be at their desks in order to be a part of the team has disappeared.
Improved Training – For new employees coming into an office, it can be quite daunting and sometimes they fear approaching certain members of the staff. For the first few weeks, it can be rather awkward and they almost feel scared to suggest ideas. With teamwork software, this barrier is removed and new members of the team can jump into action immediately. With a simple message, they can have questions answered and their work can be checked with ease.
Improved Customer Service (Profits!) – In business, we have several goals but this is normally underlined by one major aim; to make a profit. The five benefits we've discussed so far all contribute towards improved service for all customers whether this comes through communication, efficiency, or collaboration.
Topics:
agile ,agile teams ,slack ,communication technology ,collaboration software
Opinions expressed by DZone contributors are their own.