7 Best Task Management Tools Built for Startups
DZone's Guide to
7 Best Task Management Tools Built for Startups
Take a look at some of these task management tools that are specifically for startups, and see which one fits best for yours.
Join the DZone community and get the full member experience.
Join For Free
Whatever new awaits you, begin it here. In an entirely reimagined Jira.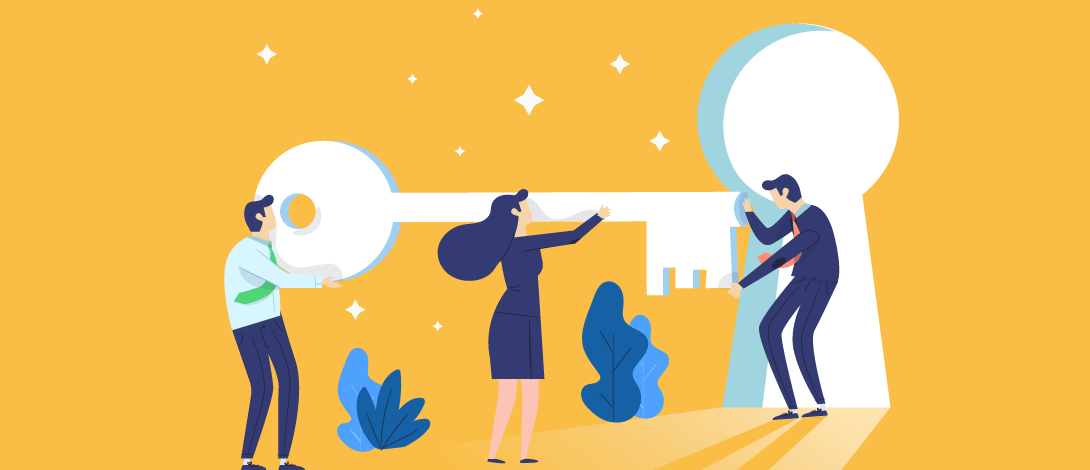 Running a startup is no piece of cake. There is a constant hammer of uncertainty that only adds to the already existing pressures of limited budget and scarce resources. Each week as the business of startups grows, so do the challenges that come with this growth.
As a Project Manager, you can only do so much, monitor and manage team collaboration, maintain time-accountability and assess the progress of your projects. And even then, things can get clunky and fall out of place. To foster an organized workflow, most organizations acquire the help of a nifty task management tool.
Because why let everything fall on your mortal human-shoulders when you have a wide array of automated friends to share your burden.
Why Use a Task Management Tool?
Before we move onto helping you choose the best task management tools, let's skim through the reasons your emerging business could use one.
Centralize team workflow and communication on a single platform
Maintain and monitor team accountability for a myriad of tasks with just a few clicks
Practice efficient time tracking of all your team members, at all times with an automated system
Create a central hub for document storage, sharing, and retrieval
Avoid time wastage in manually updating and organizing project schedules
Schedule and attend virtual meetings from anywhere in the world
If you have never used a tool for task management, you will find yourself swimming in a bottomless sea of software to choose from. Which also means, you are equally likely to find yourself investing in the wrong software, which may sound like a good idea at the start but would turn out to be a big source of disappointment.
What Do the Best Task Management Tools Offer?
Here are 6 key-criteria you should refer to before investing in one:
Does it provide issue tracking and risk assessment for each task or project that you create?
Does it facilitate real-time communication with team members for clear & transparent management?
Does it allow users the freedom to customize their workspace according to what best suits their preference?
Is it visually simple to understand and flexible to use for all sorts of teams?
Does it offer a generous set of features at a low price?
Does it consist of time tracking features to ensure on-time project delivery?
If hopefully by now, you're convinced that your startup could use the expertise of a management tool, we have reviewed a list of 7 best task management tools to help you manage teamwork and increase your productivity.
nTask is a newcomer in the fierce market of software. It was designed to eliminate the frustration caused by overly complexed tools that are often abandoned by the users halfway down the road. Its specialty lies in its straightforward, elementary format that reduces the learning curve of users belonging to any team type.
Prominent Features:
Visually appealing views of tasks in the form of List, Grid, and Calendar. Assort and manage how you view tasks using a set of filters
Create and link multiple tasks to projects in one click
Create checklists and give descriptions to tasks
Give your tasks individual status, priority and a due date
Manually log hours that automatically update in corresponding timesheets
View task percentage progress via self-generating progress meter
Create task recurrence on a daily, weekly, monthly basis
Add files, images, and comments to each task for effective communication
Export task details to external sources via a public link or email
Use the color palette to color-code your tasks
Self-generating Gantt Charts to help you give a roadmap view of your task timelines
View task history in Activity Log
Assign tasks to multiple assignees for dividing the workflow
Conduct and manage minutes of meetings with defined agendas, discussion points, and follow-up actions
Integrations:
Slack, Zapier, Google Calendar, Outlook, Yahoo! Mail. (coming soon)
What will it cost you:
Free Plan – 5 workspaces, 200 MBs of storage.
Pro Plan – $2.99, Unlimited everything.
What's missing:
Does not let you create sub-tasks or task dependencies
Does not have a real-time team chat
Evident from its name, Teamwork is one of the best task management tools focusing on streamlining team collaboration and effort. It offers an impressive tier of project management features that extend from simple task management to time tracking, billing and a lot more. Whether you work with a group of small teams or large, Teamwork will help you strengthen the different forts of your workspace, all under one roof.
Prominent Features:
Create multiple tasks and divide them into easily manageable sub-tasks
Track and log time individually on each task using the digital timer
Log billable and non-billable hours on each task using the digital timer
Add estimates and work progress next to each task
Set priority status, tags, reminders, and labels for each task
Create task dependencies and recurring tasks
Import tasks from Excel
Link tasks to Milestones created separately on Teamwork. You can also link tasks to Teamwork Calendar
Manage who to notify and when by controlling Notification Settings
Communicate with Team members using Comment and Chat Feature Task Board
Integrations:
Basecamp, Trello, Slack, YouTube, Infusionsoft, Dropbox, Gmail, Everhour
What will it cost you:
Free Plan – 5 User, 100 MB storage.
Pro Plan – $9 user/month. 100 GB file storage.
What's missing:
Does not provide Issue tracking or reporting within Task Management
Approved into use by some of the most influential names across the world, such as Harvard University, Coca-Cola, and Disney, Droptask brings a pleasant twist in the framework of task management. Designed with visually appealing Venn diagrams that permit color customization, it has the shortest learning curve compared to any task management software out there.
Prominent Features:
Alternate between fun-inducing canvas view or a workflow view of a task
Add notes, assignees, tags, checklists, reminders, and attachments to each task
Choose and manage urgency, priority, progress, and effort of a task with a slide bar
Access and view task history at any time you want
Create separate category or project, then use Drag & Drop option to relocate task into either one
Monitor and manage task notifications for each member
Integrations:
Dropbox, Google Calendar, Outlook, Google Drive
What will it cost you:
Free Plan – Unlimited users. Unlimited workspaces.
Individual Plan – $5/month, single user, all features
What's missing:
No issue tracker to report and identify issues related to tasks
No Gantt Chart views to display roadmap of task timelines
No timesheets to keep track of employee hours
Proofhub may be a tad expensive, but with irresistible perks like unified communication, email project management, and a multilingual interface, this versatile software is beloved and used by thousands. Similar to nTask, Proofhub has the easiest platform to manage team collaboration and deliver projects on time.
Prominent Features:
Define workflow, with flexible Kanban boards that provide List view and board view of tasks
Track time spent on each task using a digital timer or manually log the hours
Assign custom roles to members for each task
Switch and move tasks into varying stages depending on the project life cycle
Visit infographic column on the task board to get a quick analytical summary of tasks in progress, tasks completed and total tasks
Create Sub-tasks and assign to various team members
Change interface language from English to either French, Spanish, German, Polish or Portuguese
View roadmaps of task and project timelines in holistic Gantt Charts
Integrations:
FreshBooks, Dropbox, Google Drive, Box.
What will it cost you:
$89/ month- Unlimited projects and users
What's missing:
Does not offer issue or risk tracking
ActiveCollab is another powerful tool perfect for organizing workflow for small teams and businesses in general. It has been around the block for a decade, and because of its smooth and flexible usability, it has rendered a favorite spot among numerous academic institutions and government organizations. You can manage every aspect of your project be it time tracking, team collaboration or invoicing.
Active Collab is a cloud-based app that functions on multiple browsers and can be installed on a personal server as well.
Prominent Features:
Create and organize tasks on a single board and filter them into due dates, labels or people
Choose assignees for each task, add reminders, leave comments and attach files for your team to share
Assemble your tasks in Gantt-like view, Column view or list view
Sync your calendar with event-specific tasks
Track the total hours spent on a task with the use of a stopwatch
Generate reports for the number of open tasks
Integrations:
Slack, Quickbooks, Google Drive, Dropbox, Asana, Zapier.
What will it cost you:
$25/ month. 5 users. 5GB space
What's missing:
No sub-tasks, no task dependencies
No issue or risk tracking
One of the best task management tools that need no real introduction, Trello is the very definition of basic task management. Trello's specialty lies in its interactively simple Kanban boards that assist quick drag & drop ability of tasks from one column to another. The incredibly generous Free plan of Trello that offers unlimited members, boards and checklists are what has granted Trello a golden spot in the hearts of small businesses and setups.
Prominent Features:
Flexible Kanban boards that store created tasks in the form of cards, boards and lists
Users can create checklists within the cards and toss in their vote for each performance being carried out within the card
Email-to-board feature allows users to convert their emails into boards and cards
Assign tasks, attach files, add descriptions and progress checklists to each individual board containing a task
Add comments with emojis on boards and cards to communicate real-time with the rest of the team
Integrations:
Google Hangouts, Zapier, Google Calendar, GitHub
What will it cost you:
Free Plan – Unlimited users and unlimited boards.
Business Plan – $9.99/month – 250 MB storage, multiple integrations, added data security
What's missing:
No time tracking available for tasks
No reporting formats available for task summaries
No task dependencies or recurring tasks
No Gannt Chart view of boards and tasks
Primarily a project management tool, Nifty is gradually becoming a strong name to remember in this crowded market of task management tools. It provides users with a diverse array of features that assist both team communication as well as project management. The meager pricing plan of Nifty is a big business-pleaser for small teams looking to invest in something affordable to enhance team productivity.
Prominent Features:
Kanban Board view that splits and divides tasks into three categories of New tasks, In-progress and Completed
A visual overview of task deadline and milestones on a roadmap
File storage with separate categories of spreadsheets, presentations, videos, audios, images and even code
Control and manage notifications for each member of the team
Filter tasks by user and milestones
Assign one or more members to a task
Commenting feature to assist team collaboration on tasks in addition to a discussion board
Integrations:
Google Drive, Google Calendar, Slack (coming soon)
What will it cost you:
Basic Plan – $8 per user/month. 5 GB space. Unlimited projects
What's missing:
No Gantt Charts
No task Priority
No task Progress
No activity dashboard
Although not every task management tool in our reviewed list meets each criterion necessary for selection, we leave the final decision up to you. Keeping your startup's framework in mind, its limitations and your strengths as a project manager, select and find out which task management tool will best catapult your business.
Topics:
task management ,project management ,project management tools ,agile ,features