7 Effective Ways to Grow Your Business Using LinkedIn
DZone 's Guide to
7 Effective Ways to Grow Your Business Using LinkedIn
Join the DZone community and get the full member experience.
Join For Free
One does not simply ignore
LinkedIn
: the world's largest professional network; in a little over a decade, since its inception in 2003, it has gathered 300 million professionals and businesses to become a gigantic "professional social networking" platform!
Since it largely focuses on making business connections, LinkedIn has rapidly become a powerful marketing tool for today's fast, buy-on-the-fly, e-commerce driven business environment. A key reason behind LinkedIn's success is that people are more likely to do business with a referral by relying on someone's knowledge and trust. LinkedIn is the place to be for B2B social networking and has a tremendous scope for finding potential talent, vendors, buyers, or partners.
LinkedIn can be the foundation for every small business to build credibility and step up on the social media platform. Most people use LinkedIn as an editorial and publishing channel, but the networking giant has the potential to take businesses to the next level. How, you ask?
Using LinkedIn for Business Marketing
A LinkedIn profile is an interactive resume: it conveys work experience, skills and expertise. If you enhance your profile by connecting it with your business, then you must take your marketing efforts to the next level by:

1. Building a Company Page to make your presence felt
Your Company Page on LinkedIn can provide credibility and weight to your company. Linking your employees to the page cements the foundation for your business'marketing. Use the Company Page to highlight your industry expertise by creating content and curating your presence on the social platform.


2. Engage your followers with regular status updates, blog posts, presentations and events
It is a shot in the arm to your business if your followers want to read content published by you. More so, if they share it in their networks!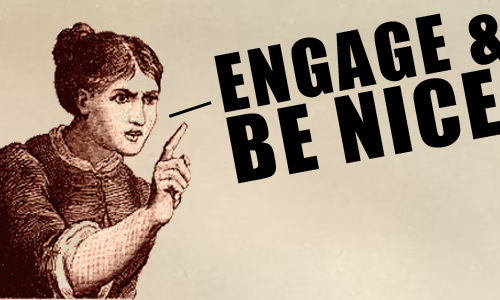 You can keep your connections informed about by posting status updates, useful blog posts, and relevant presentations on a regular basis. You should also highlight an event where you are a speaker, or a trainer, or even if your company is sponsoring a training session or an industry event. This helps promote event and company at the same time! Shared success
3. Expand your reach with Sponsored Updates and Ads
Sponsored updates and
LinkedIn Ads
can help convey messages to the right and targeted set of people: the ideal audience. The paid Sponsored Updates feature is inarguably a game-changer helping extend company's reach via updates and driving brand awareness. This feature also helps generate leads!
You can take your marketing efforts a step further by integrating your LinkedIn Status Updates with your
Twitter
or Facebook account to keep your connections and followers informed on other social media platforms as well.
4.Grow your followers and strengthen your connections
With a Company Page on LinkedIn, followers are key to driving word-of-mouth, recommendations, and referrals. A collection of recommendations underlining your company's expertise and experience can prove to be
brand ambassadors
adding significant value to business.
You can also build your community by sharing content, adding a "Follow" button to your web page, and inviting your community to follow. This will help spread the word and supplements your marketing efforts.
5. Take advantage of LinkedIn Polls and Groups
LinkedIn Polls can be leveraged
as a market research tool since they allow collection of actionable data from connections and industry-specific audience on LinkedIn. You can also become a recognized as an expert—an Influencer—by answering LinkedIn questions and participating in LinkedIn group discussions.
LinkedIn Groups are great tools to keep up with the industry. Participate in them by adding value to discussions; this way, not only do you expand your circle of influence, but also generate brand equity. Everyone likes those who contribute to the community!
Community features also allow you to collaborate with other LinkedIn users on projects or goals and even generate leads in the long run.
6. Leverage LinkedIn as a business-building tool
LinkedIn can be a valuable business tool to grow business and expand your markets. Did you know LinkedIn's geographical reach is in 200 countries and territories?
You could "brand" your LinkedIn address by customizing profile address to your brand name instead of the default odd letters and symbols.
It is a good practice to add your real-life connections on LinkedIn as and when you meet them. This helps explore newer ways to connect with successful business people. Moreover, LinkedIn can be an easy place for you to look out for talented employees who can help you grow your business.
7. Grow your email marketing list
LinkedIn can help you invite people to sign up for your
email marketing list
. Email marketing can sometimes help a firm target a niche audience, increase website visitors and, if the content is persuasive enough, generate sales leads.
The key to sustained marketing efforts on LinkedIn is to be guided in a way that the audience embraces the channel only to distribute your thought leadership. Moreover, in order to make connections more impactful for small businesses, owners should nurture specific connections and curate relationships on LinkedIn. Importantly, use LinkedIn to establish meaningful connections to identify ways in which your products or services can add value.
Liked the article? Follow the link to see more such articles by PromptCloud .
Opinions expressed by DZone contributors are their own.