7 Emerging Automated Web Testing Trends to Look Out in 2020
DZone 's Guide to
7 Emerging Automated Web Testing Trends to Look Out in 2020
This article takes a look at some of the emerging trends that automated web testing will bring in 2020.
Join the DZone community and get the full member experience.
Join For Free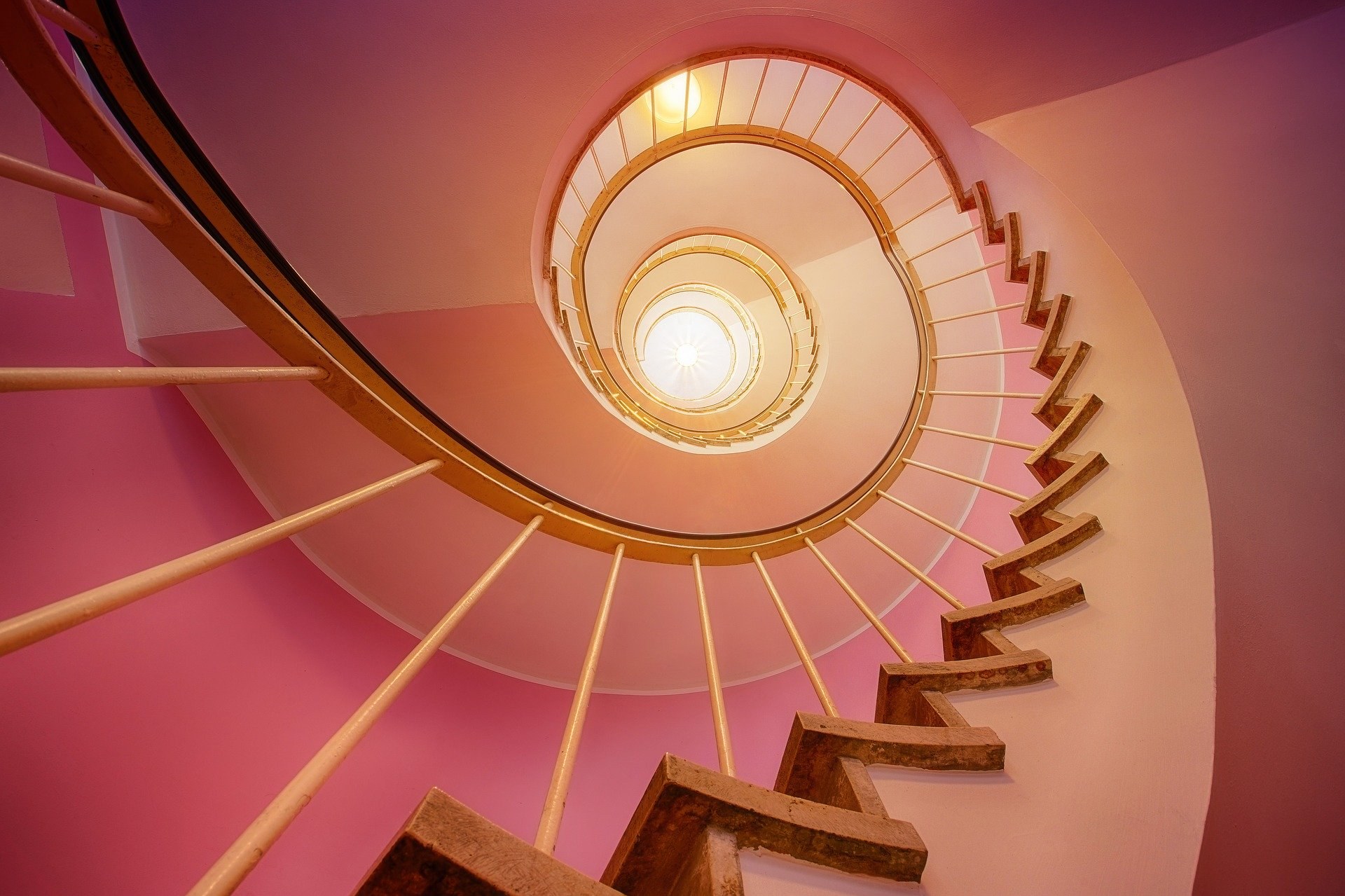 Here's what you can expect from automated testing in 2020
Technology has evolved in multiple forms in the last few years. From development to testing to continuous delivery, we have seen a lot of changes in the IT industry. But, the software testing process has encountered the most positive changes, especially after automation was introduced in the testing process, which made it smooth and easy for testers to test web apps or websites.
Nowadays, businesses focus on delivering quality products in the market so that they can expand their market share. And it requires strong software testing with a shift-left testing approach to provide quality products or applications. Moreover, if it is performed during the entire software development life cycle, it could provide you with quicker releases and higher ROI. That's why most organizations prefer to adopt end-to-end testing cycles for their products by investing in next-gen software testing tools.
Software testing plays a vital role even in the latest software development methodologies, such as DevOps and Agile. Thus, it should be transformed accordingly to meet the organizational and technological approaches and provide a better quality of software applications. Moreover, if you are involved with technologies like machine learning, artificial intelligence, Internet of Things, cyber-physical system, and cloud computing, then you need efficient testing strategies and methodologies in place.
Though it's not that simple to automate the software testing process, you could use some of the latest automation testing trends, which will provide you with the quality and ROI that you want from your products.
You may also enjoy: Top 6 Software Testing Trends to Look Out For in 2020
In this article, we are going to highlight seven emerging automated testing trends that you should look for in 2020.
1. Automation for Upgrading Quality and Faster Delivery
With the adoption of Agile and DevOps approaches, the primary motto of business is to provide faster and quality releases of their products. And automation testing is the only way to achieve that quickly because it provides quick results and allows you to deliver products quickly to the market.
Though it is not used for testing every part of the application, manual testing is still in place. But with DevOps and Agile approaches, automation testing might lead the testing space. If you use automation testing in the SDLC with proper automation tools like LambdaTest, you would be able to achieve better quality, faster release cycles, and higher ROI.
2. Artificial Intelligence with Machine Learning
We all have seen how AI has emerged in various fields of technological advancements, and it will keep evolving without any doubt. It is even predicted that by the end of 2020, AI will become the top investment priority of CIOs. We can expect that the investment in artificial intelligence will reach to $190.6 billion by 2025.
Moreover, using AI with machine learning, which includes gesture recognition, will increase the demand for AI applications in the future. It wouldn't be wrong to say that the vision of technology has changed completely based on ML algorithms and neural networks. Thus, these applications would require thorough testing and validations.
Therefore, it is highly recommended for QA teams to adopt AI-related skill set, such as statistics, mathematics, and on-boarding data science. Having these skill sets, you will be able to improve the automated testing process. Moreover, testers should combine their AI skills and non-traditional skills, so they can get better testing results.
3. Blockchain Testing – the Upcoming Technology
If you are well-versed in Bitcoin currency that is growing rapidly with active development, then you might know that it is a result of blockchain technology. So, it is pretty clear that blockchain is making its way to the IT industries, and soon it might even rule it.
According to a recent report by McKinsey, blockchain is an evolving technology that is capable of developing step-by-step practical improvements for banking and financial transactions. It is the next big thing after AI and ML, and it can even assist businesses in facilitating smart contracts while ensuring fraud security.
4. Big Data Testing for Empowering Enterprises
Big data plays a vital role in different sectors of the industry, such as technology, banking, media, healthcare, retail, telecom, and many more. Every small or large business deals with a large amount of data volumes and data types, and they are more focused on using data to segment and optimize the decision-making process.
But, the extraction of any amount of data, whether structured or unstructured, requires proper testing. Big data testing will not help in dealing with a large amount of data, but it will also allow you to make better decisions with exact data validations. Moreover, you will be able to improve your marketing strategies.
Although big data testing is already in the scenario, it will develop exponentially because some businesses are moving towards a data-oriented approach. Big data testing has already been adopted by many organizations due to the robust process that it offers. So, we can assume that in 2020, big data will give practical and useful assurances to businesses, such as effective processing, reducing application installation time, etc.
5. IoT Testing For Boosting Smartphone Market
The number of connected devices is already increasing, and it is assumed that by 2020, it will be higher than $20 billion as compared to the year 2016. Even in 2019, the rise of IoT testing was prominent, which means it will definitely increase in 2020.
If you are unaware of IoT testing, it involves testing the IoT devices for better security, trustworthiness, versatility of programming items, ease of use, compatibility, scalability, data integrity evaluation, and device authenticity.
When it comes to IoT testing, QAs involved in it face a lot of complicated tasks related to operating systems, monitoring communication protocols, and different combinations of multiple elements of the IoT system. Thus, it is crucial for QAs to improve their knowledge and skills in security, usability, and performance IoT testing.
But, it's not the only thing that worries IoT testers, they need an effective IoT testing strategy in place in order to perform proper testing. That's why most businesses have already started looking for effective IoT testing strategies for enabling efficient and associated smart devices.
6. QAOps – The Next Big Thing in Dev Ops
You might have heard of DevOps – a set of best software development practices that combine IT operations with development. The primary purpose of DevOps is to abbreviate the software development life cycle so that developers can focus on developing improved features, fixing bugs, and provide continuous updates that are in accordance with business goals. DevOps works as a collaboration bridge between business operationalists and developers.
Similarly, QAOps improves the direct communication between developers and testers by integrating the software testing process in the CI/CD pipeline. Generally, there are two factors that define QAOps:
All the activities related to testing should be incorporated in the CI/CD pipeline
QAs should work in alignment with the developers so that they stay involved in the entire CI/CD process
Amongst many organizations, Facebook is the one that adopted QAOps by migrating to Facebook Graph API version 2.0. But that doesn't mean QAOps can be applied to large enterprises, even small and medium companies can also adopt QAOps for better quality and faster delivery.
7. Increase in Demand for Security Testing and Compliance
With great innovation comes bigger threats. While we are moving toward better quality and delivery of the software products, we simply cannot ignore the security factor. Most companies in every sector have already realized the importance of security testing for their web apps, networks, and system. And they have put their team on work to make the applications more resilient to threat by taking the cyber-security shield to the next level.
Security testing not only helps in securing the online transactions, whether it's money or data, but it also protects your end-users data from any type of cyber attack. Cyber-security and compliance have become of utmost importance for businesses because it prevents financial losses by securing the brand's integrity. Security testing will be one of the most trending topics in the upcoming year.
To provide better quality and continuous delivery of software products, enterprises need to adopt the latest testing services trends. It's true that automated testing won't be able to replace manual testing altogether, but it's also true that automation has already replaced most parts of manual testing. So, it would be great for businesses to take the help of next-gen testing service providers like LambdaTest that understand the best testing practices for your product.
Conclusion
Software testing is a critical phase of SDLC that cannot be ignored, especially after the involvement of DevOps and Agile approaches. Executing the testing process is a bit complicated, but if you stay up to date with the latest trends in automation testing, you can make the overall testing process easier for you. In this article, we discussed the top 7 automated testing trends that will emerge in 2020. So, take help from these trends and make the overall testing process effective.
Further Reading
Software Testing in 2020: 7 Biggest Trends
Top 5 Software Testing Trends to Review From 2019
Topics:
web testing ,automated web load testing ,software testing ,software testing trends ,testing trends ,automated testing best practices ,automated testing tools ,software testing tutorial
Opinions expressed by DZone contributors are their own.