8 Examples of Hardware That Make Me Despair of IoT
8 Examples of Hardware That Make Me Despair of IoT
Just because you can connect hardware doesn't mean you should. Let's look at some IoT products that have missed the mark.
Join the DZone community and get the full member experience.
Join For Free
When you tell family members you work in IoT, people like to talk about hacked baby cameras or ask you why everything should be connected to the Internet. It's true, connected products enable us to have generated far more data about ourselves and our environment than ever before. We can prevent health crises and use predictive maintenance to schedule repairs. Tech for good can change peoples lives.
But as the ubiquitous technology works to make our lives easier, there are some products where you just question their existence. Who thought of them and why did they think they should be connected to the internet? Some are poorly thought out crowd funding campaigns and some real live products that you can buy right now, and many, just make you weep for humanity.
Here are some of my favorites:
Tgoma Trampoline
Parents all around the world are lamenting the fact that their kids don't play outside enough. In response, a trampoline manufacturer takes the tech to the great outdoors by developing a digital trampoline. The trampoline mat features sensors around the perimeter that directly integrate with the users' own tablet device.
Users place their tablet in the Tgoma tablet holder and can play games while they jump. The problem, however, is in the execution. It's not all that easy to see instructions on a small screen clearly, particularly when you are jumping up and down, or to be able to click on the screen as required.
Hence the player has to keep stopping to click on the tablet, somewhat defeating the purpose of the exercise incorporated games. It makes a WiiFit session seem appealing. But seriously, what's wrong with a simple gadget-free jump on the trampoline?
The Connected Toast
This year at CES, Griffin technology revealed a connected toaster that, predictably, tells you via an app when you toast is ready, all for the price of $100. Sure, I get that a toaster could be a great accessory to your smart fridge and connected oven but until it can get the bread from the refrigerator and put it in the toaster and toast it, I will not be convinced.
Smarttress
Detecting infidelity can be an issue in some relationships and one company has come up with a unique way to detect a cheating partner. This Spanish mattress contains a "lover detection system" of vibration sensors and a "contact zones detector" that is able to send an alert to your mobile phone when your bed is being used in a "questionable way" which includes how fast the bed is moving. It retails at $1,750, a cost that exceeds that of a security camera or private investigator.
Smart Duvet
Another device proving that connected bed products can be really rather crap, is the Smart Duvet, designed for people that are too lazy to make their bed by lifting a quilt. The technology uses an inflatable sheet placed between your duvet and duvet cover. resistant. This sheet attaches to a hose and an electronic board. When you activate Smart Duvet, it inflates the sheet's air chamber placing the duvet and sheets back in position. With the app, you can pre-set a different bed-making time for each day of the week, letting you sleep-in on the weekends if you want to.
It's easy to give the makers a pass and assume that the product is catering for people with disabilities. But all it does is move a quilt. It doesn't change the sheets or fluff the pillows or help someone get into bed.
Embertek Coffee Mug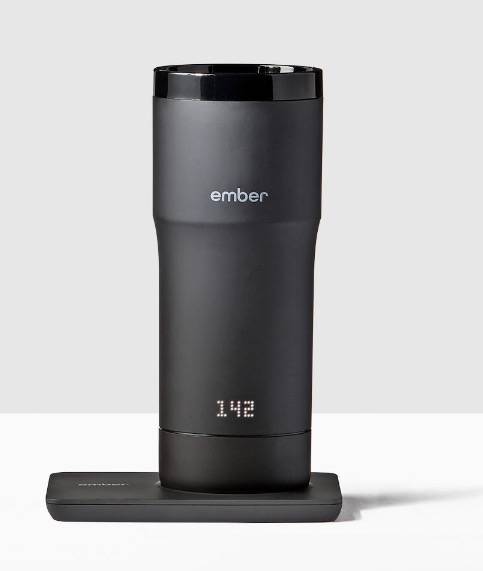 Coffee drinking and the coffee temperature is a big problem, not unlike the porridge in Goldilocks which was either too hot or too cold. But rest assured, there's a solution:
"Rather than pouring too-hot-to-drink coffee into a paper cup or travel mug and then impatiently waiting until the temperature falls to a comfortable drinking level (and soon thereafter, to an unpleasant lukewarm), the Ember mug will rapidly cool your hot coffee or tea down to a chosen temperature and will hold it at that exact temperature for hours on end."
This is thanks to Ember's patented temperature-control technology combines a phase change cooling system with an active heating system, creating the world's most precise temperature controlled mug. Think of it like a connected thermos with a battery charged heating plate. The sticking point here? The mugs are available at Starbucks. Think about it, you are willing to pay $150 for a coffee mug, yet you drink Starbucks coffee? It's been done before (remember the humble thermos) and for much less.
SMALT
Demonstrating that there's no kitchen appliance too trivial to escape a connection to the Internet of Things, we now have the connected salt shaker, Smalt. Smalt is a Bluetooth enabled "conversational centerpiece" that streams music, change color and talk to Alexa. A connected app enables you to dispense salt into a removable tray at the base by "shaking or pinching" the screen. You then have to remove the tray and shake the salt onto your plate, there's no robot to do it for you. If there was, I might be more interested. The app claims to monitor your salt intact but negates all the salt that is added to other food before it hits to home. Also, what's the point of a fancy salt shaker that can't even grind salt?
Dogitalki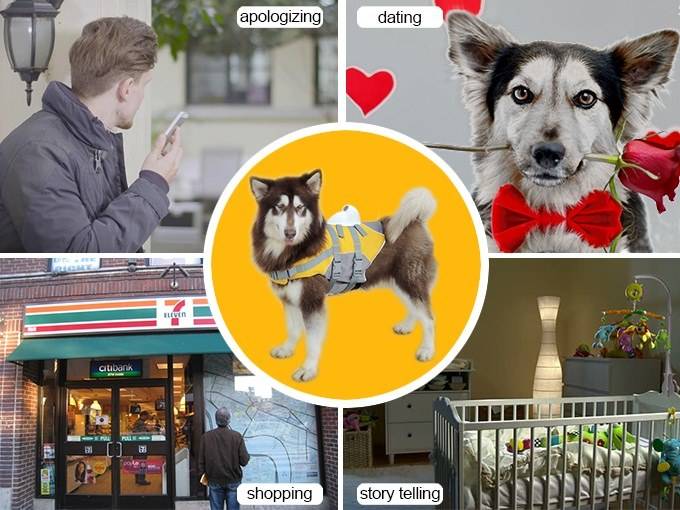 As a pet owner, I quite like to peruse pet-tech. I've even tried a few connected toys for our cat. I find she is more inclined to watch or stalk them than touch them and she is particularly irritated if they wake her up. The Dogitalki is hands down the weirdest pet wearable I've ever seen. It's a camera and audio recorder. The video in their crowdfunding campaign features the device (worn by the dog via a harness) as some kind of go-between for couples, transferring audio messages carried by the dog. Did they watch too many 1980's films featuring dogs carrying walkie talkies? Highly likely. A corresponding app enables you to view/post any photos, videos etc. It's just a bit weird and I can't imagine why a dog would want to be involved in the whole debacle. Not surprisingly it failed to fund on Kickstarter.
i.Con
Have you ever wondered how many calories you're burning during intercourse? How many thrusts? The speed of your thrusts? The duration of your sessions? Frequency? How many different positions you use in the period of a week, month, or year? Ever wondered how you stack up to other people from around the world? In comes the i.Con, a device created and deployed by British Condoms to reveal all. Despite the name, i.Con is not an actual condom; it's a ring that will sit over a condom at the base, "which you can use over and over again."
The company insists that all data will be kept anonymous but "users will have the option to share their recent data with friends, or, indeed the world. You will be able to anonymously access stats that you can compare with i.Con users worldwide." Kinda reminds me of when developer Andy Baio revealed that Fitbit health and activity trackers were revealing users' sexual activity stats online. The company had made users' profiles and activity public by default, to encourage social sharing and friendly competition. As a consequence, over 200 Fitbit users' "sex-ercise" were showing up in Google search results. The difference, of course, is that these people want to share their data, oddly enough.
This article is for those who study for years, burn the midnight oil to create prototypes, suffer through painful investor pitching and spent hours on bumpy flights to Shenzhen to source manufacturers. It could always be worse. People on the Internet (like me) could be laughing at your product. Just because you can connect it, doesn't mean you should.
Opinions expressed by DZone contributors are their own.