A Comic About PHP Good Parts [Comic]
DZone's Guide to
A Comic About PHP Good Parts [Comic]
Check out the many awesome traits of PHP... because a single frame comic just can't hold all the goodness there is to be had!
Join the DZone community and get the full member experience.
Join For Free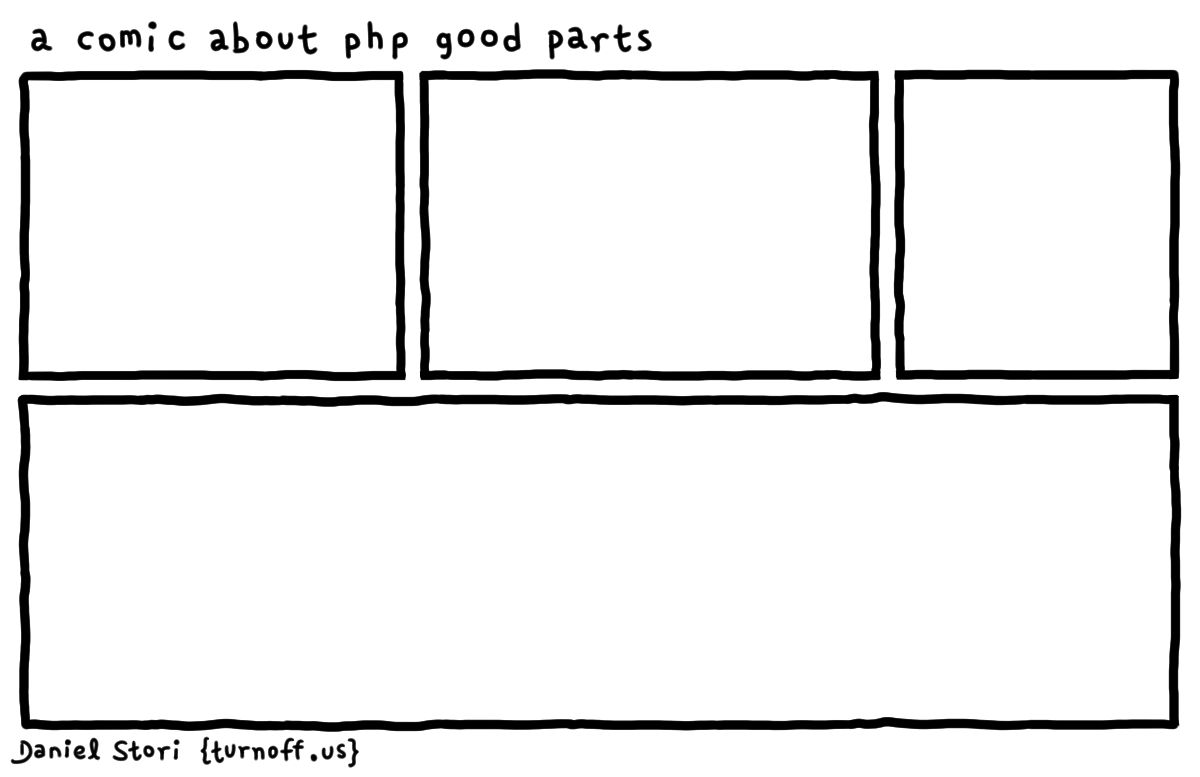 Read this guide to learn everything you need to know about RPA, and how it can help you manage and automate your processes.
Topics:
php ,comic ,web ,web dev
Web Dev Partner Resources
Web Dev Partner Resources