A Comic About PHP Good Parts [Comic]
DZone 's Guide to
A Comic About PHP Good Parts [Comic]
Check out the many awesome traits of PHP... because a single frame comic just can't hold all the goodness there is to be had!
Join the DZone community and get the full member experience.
Join For Free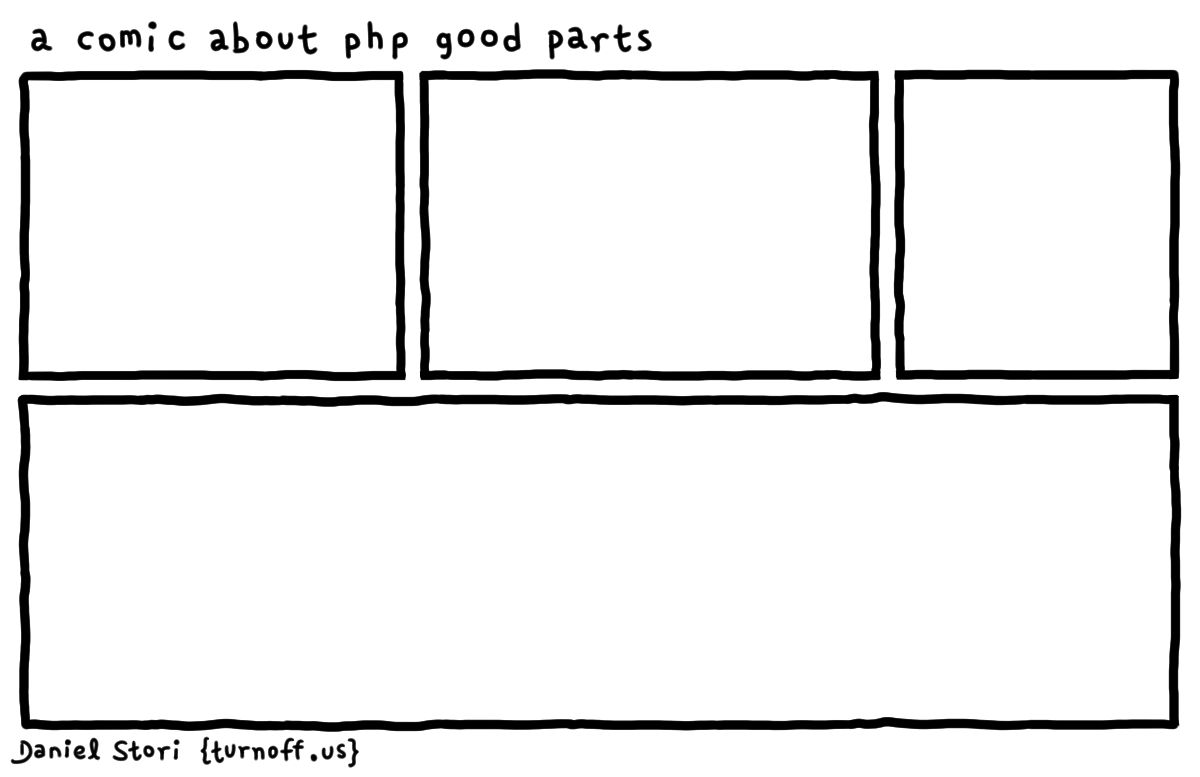 Topics:
php ,comic ,web ,web dev
Published at DZone with permission of Daniel Stori , DZone MVB. See the original article here.
Opinions expressed by DZone contributors are their own.
Web Dev Partner Resources