Will Microsoft Edge Make a Web Developer's Life Easier?
Microsoft's newest browser, Microsoft Edge, has recently been released. We asked Java developers what they thought.
Join the DZone community and get the full member experience.
Join For Free
Microsoft's newest browser, Microsoft Edge, has recently been released; thus, arousing heated discussions among people around the world. But nobody is more concerned than a Web developer – after all, it is a web developer's dream to one day stop supporting IE.
ZK, a popular Java Web Framework, has performed a polling to its community, in order to learn how this new browser will affect Web development in the next several months.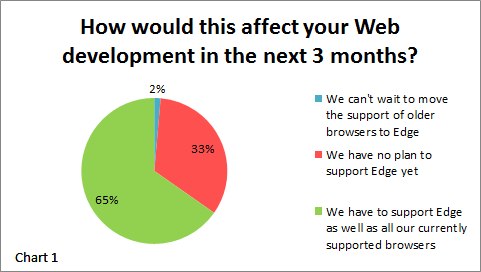 In Chart 1, most people, around 65%, will support Edge as well as the other currently supported browsers they are working with. 33% of respondents say they don't have any plans to shift to Edge yet. Only 2% of people assure they will definitely move to Microsoft Edge.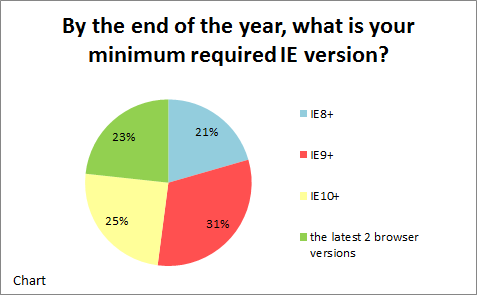 In Chart 2, we can see that the oldest minimum required version is IE8, which accounts for 21%. As for IE9, at around 31%, it has the most followers, and IE10 takes a quarter. The remaining 23% mention they will use the latest 2 browser versions.
Summary
Only 2 % of the developers are ready to move to Edge.

More than 65% of the developers have to work more to support Edge on top of all currently supported browsers.

More than 50% of the developers can't get rid of IE8 and/or IE9.

Less than a quarter of the developers live in the happy zone… are you the lucky one?
Web developer
Microsoft Edge
Web Dev Partner Resources