A Year of IoT Consumer Hardware in 2017: Connected Failures, Hacking, and Life-Saving Technology
DZone 's Guide to
A Year of IoT Consumer Hardware in 2017: Connected Failures, Hacking, and Life-Saving Technology
Here are some of my thoughts from over the past year when it comes to hardware innovation: the good, the bad, and the ugly.
Join the DZone community and get the full member experience.
Join For Free
It feels a bit like some of the hype of IoT calmed down in 2017, particularly in the latter half of the year, as the column inches devoted to IoT shifted to AI and, more recently, blockchain technologies and ICOs meant that those of us around for the long haul could step back and take a critical look at the technologies beyond the hype.
Here are some of my thoughts over the year when it comes to hardware innovation.
You Just Can't Escape it: Hearables and Voice-Activated Tech
Hearable tech has definitely been one of the most exciting trends of 2018 — from wearable in-ear language translators to Sgnal's fingertip phone calls to Horus, a machine learning-powered device that provides a verbal account of the world around for the hearing impaired. It's not been all wins, however, as we saw the demise of some products being too expensive for the consumer market.
At the same time, we see Alexa go from strength to strength with a myriad of integrations from headphones to robotics. There's even a short film (don't watch it in public like I did!). It's a trend that shows no sign of dying down as hardware designers try to get us away from our screens. As more and more products are connected with either Alexa or Google Home (and increasingly, more with Samsung's Bixby), until the adults agree to play nice and integrate real interoperability, we can all enjoy homes with a hodgepodge of connectivity.
Worst Example of Where a Technology's Use Case Went Beyond the Creator's Wildest Dreams: Knightscope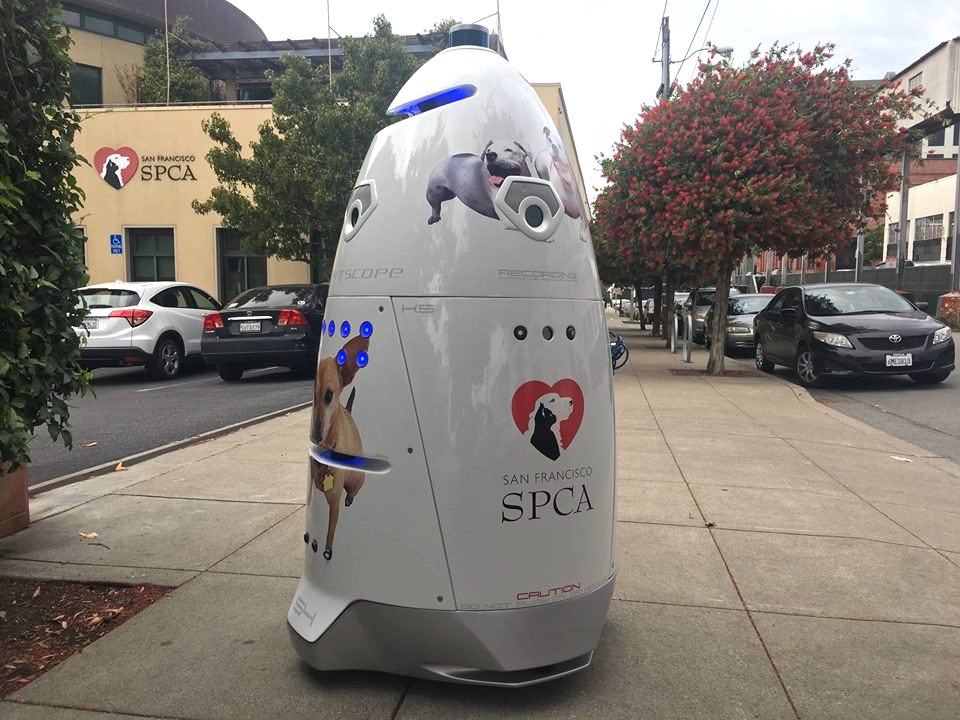 I had high hopes for Knightscope, creators of a range of robots designed to eradicate the need for foot patrolling security guards in a range of workplaces and public spaces. These security robots are called the K3 and K5 Autonomous Data Machines. The robots resemble a "Doctor Who" Dalek and have some pretty nice functionalities. Utilizing numerous sensors, lasers, and a significant amount of code, the K3 and K5 can roam a geo-fenced area autonomously either randomly or based on a particular patrolling algorithm. The K5 is able to detect a vehicle backing up or tailing the machine in a parking lot setting. Further, the robots are programmed to detect suspicious and unusual behavior and can recall up to 300 number plates a minute, whilst monitoring traffic. The robots are equipped with a panic button for emergency scenarios when a real person is required.
According to the company, Knightscope was originally founded in response to the tragic events at Sandy Hook and the Boston Marathon. The founders believed that with a unique combination of hardware and software, they could greatly reduce crime by as much as 50%. It's not been all smooth sailing, as a robot drowned in a fountain in July this year, leading to a slew of memes and tweets.
But this week, it was discovered that the San Francisco animal welfare non-profit SF SPCA had hired one of the robots and was using it (covered in animal stickers) to patrol the sidewalk outside their office and force homeless people to move. Pretty deplorable considering that pet ownership is one of the contributing factors to homelessness, as many would prefer to live on the streets with their pets than surrender them and move to a shelter.
Life-Saving Technologies: Wearable Tech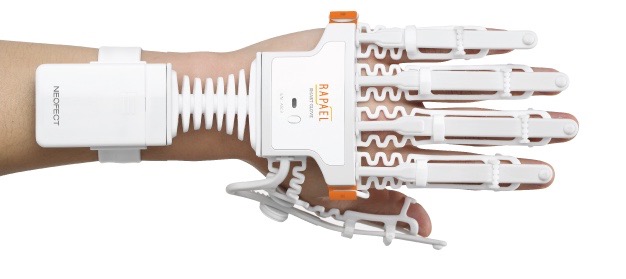 It's been a tough year for wearables, particularly of the wrist-worn variety with Fitbit's purchase of Pebble Watch, the closure of Jawbone as we know it, and a decline in the sale of wearable devices. We're all guilty of buying and then discarding biometric wearables, particularly those that record our inadequacies rather than entice us to improve.
But where wearables are really shining is in the health field, especially in scenarios where the technology is not new per se but the ability to transfer inpatient technology to consumer grade is life-changing. Qualcomm is working on cost-effective, connected, and medical-grade biometric patches that will enable a multitude of intelligent care models from perioperative care to assess the impact of therapeutic interventions. Flow Neuroscience is in the final stages of creating wearable devices that use transcranial direct current stimulation to treat depression, drug-free. Quell continues to help people manage chronic pain. Lumo is helping people change their postural alignment. The Rapael Smart Glove is an exoskeletal glove that assists people who have had strokes and other patients with neurological and musculoskeletal injuries regain mobility in their hands.
It's likely that the numbers will increase as the FDA in September announced a first-of-its-kind precertification pilot program that is intended to inform a tailored approach toward digital health technology by looking at the software developer or digital health technology developer, rather than primarily at the product.
Worst Connected Product of 2017: Juicero
Juicero changed juicing as we know it with a connected juicer. Instead of chopping up some fresh fruit, sticking it into a machine, and extracting the juice, you have to buy a subscription to Space Age-like single-serve packages of diced fruit and vegetables which, when added to the machine, will give you one glass of juice. So it's a $700 juicer with $5 bags of fruit and an app to remind you to buy more fruit pouches. Sounds crazy, right? But a plethora of big-player investors put money into it, including GV (formerly Google Ventures), Nest co-founder Matt Rogers, First Beverage Group, and Campbell's Soup, to the tune of $118 million.
I really started laughing when it was revealed that the juice could be squeezed from pouch without even needing a machine, just a pair of hands. Unsurprisingly, the company announced its closure of sales in September this year. While this was announced, the founder Doug Evans cemented his reputation as douche CEO of the year by posting pics from the playa at Burning Man while his staff was clearing their offices.
Where the Pain of Security Scuppered the Best Use Case: Smart Door Locks
I really love the idea of smart door locks, especially as I live in a building where if I lost the front door key, I would have to replace the locks for the whole building, at a cost of many thousands of dollars. So the idea that I could open doors with a wearable, key fob, smartphone, or implant is immeasurably appealing. But smart locks are so damn problematic in execution.
In August, we saw hundreds of Internet-connected Lockstate locks become inoperable — a problem attributed to a faulty software update that resulted in a fatal system error. More recently, we've seen spirited discussion after Amazon revealed they are sealing smart door locks that enable Amazon to deliver packages inside your home with a smart lock and connected camera. When polled about the idea of Amazon in-home delivery, three different surveys suggested strong opposition to the idea. Not everyone who tried it like it. Then, just last week, Apple revealed an iOS security flaw that left key connected home hardware open to unauthorized third-party access.
Let's not forget: hacking connected home security devices is like child's play to security researchers. It'll be a while until we can feel a bit more confident about what's on the market.
Hardware Dreamers and Doers, We Salute You!
The reality is that hardware has always been difficult and costly to create. As much as we wish it were the case, a security-first sentiment is not always present from first design to iteration. It's become harder, as research suggests more than 60% of IoT fails at the proof of concept stage. Bootstrapping has become harder, especially in the consumer space as crowdfunding options are focusing more on close to market items than an idea and a dream. But sensors are cheaper, Shenzhen is still a wonderland and people always want to buy more stuff. Don't stop dreaming, I bet developers at Boston Dynamics, never dreamed that Atlas would be doing backflips (how this helps the robot's search and rescue intentions I'm not sure, but it's cool.)
Topics:
robotics ,smart technology ,wearables ,alexa ,amazon ,voice activation ,knightscope ,juicero ,iot
Opinions expressed by DZone contributors are their own.