Conference Report: Java Day Minsk 2017
DZone's Guide to
Conference Report: Java Day Minsk 2017
In all, Java Day Minsk was well-organized with a variety of topics to learn about, including JVM languages, DevOps practices and tools, and frameworks.
Join the DZone community and get the full member experience.
Join For Free
Java-based (JDBC) data connectivity to SaaS, NoSQL, and Big Data. Download Now.
On June, 3 the Java Day Minsk conference took place in the wonderful capital of Belarus. I was invited to give a talk, and in this contribution, I'd like to briefly summarize my impressions.
The one-day conference was part of the annual series, and this year, it celebrated its sixth anniversary. It took place in the Marriott Minsk hotel and motivated 300+ developers to join.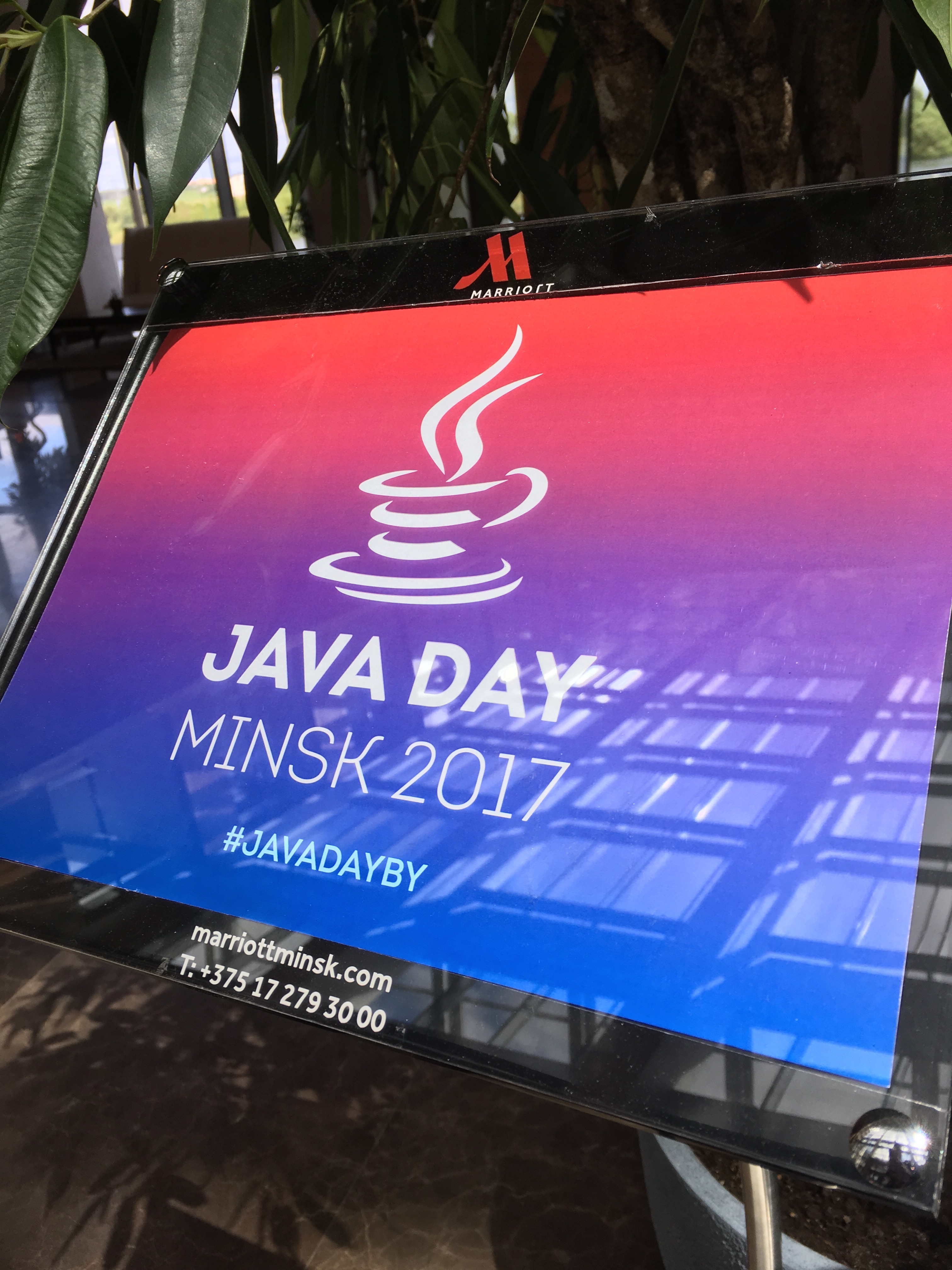 The conference had focused on Java in general, as well as languages such as Kotlin, and practices, tools, and frameworks divided into three parallel tracks. What particularly attracted my attention was that the conference had coverage for topics relevant to Continuous Delivery and DevOps as well.
And it was not only me! Many well-experienced and known experts took the chance to contribute, e.g. Yegor Bugaenko, Hrvoje Crnjak (the smart guy with the wonderful geek tattoo), Philipp Krenn, and David Pilato from Elastic, and many more, and the audience was extremely engaged.
My talk was about holistic Continuous Delivery and DevOps pipelines. The session was part of a series of interactive, demo-driven talks, where I've shown a couple of DevOps enabler tools in action.
I gave an overview of real-world, holistic pipelines, based on Jenkins 2, starting from Git pushes, over creating dev versions, and ending with making available a final release to the public across different artifact types above all Docker images and Java EE WAR files. I' also covered how to include Chef Cookbooks into the mix and how to integrate functional monitoring, based on the ELK stack.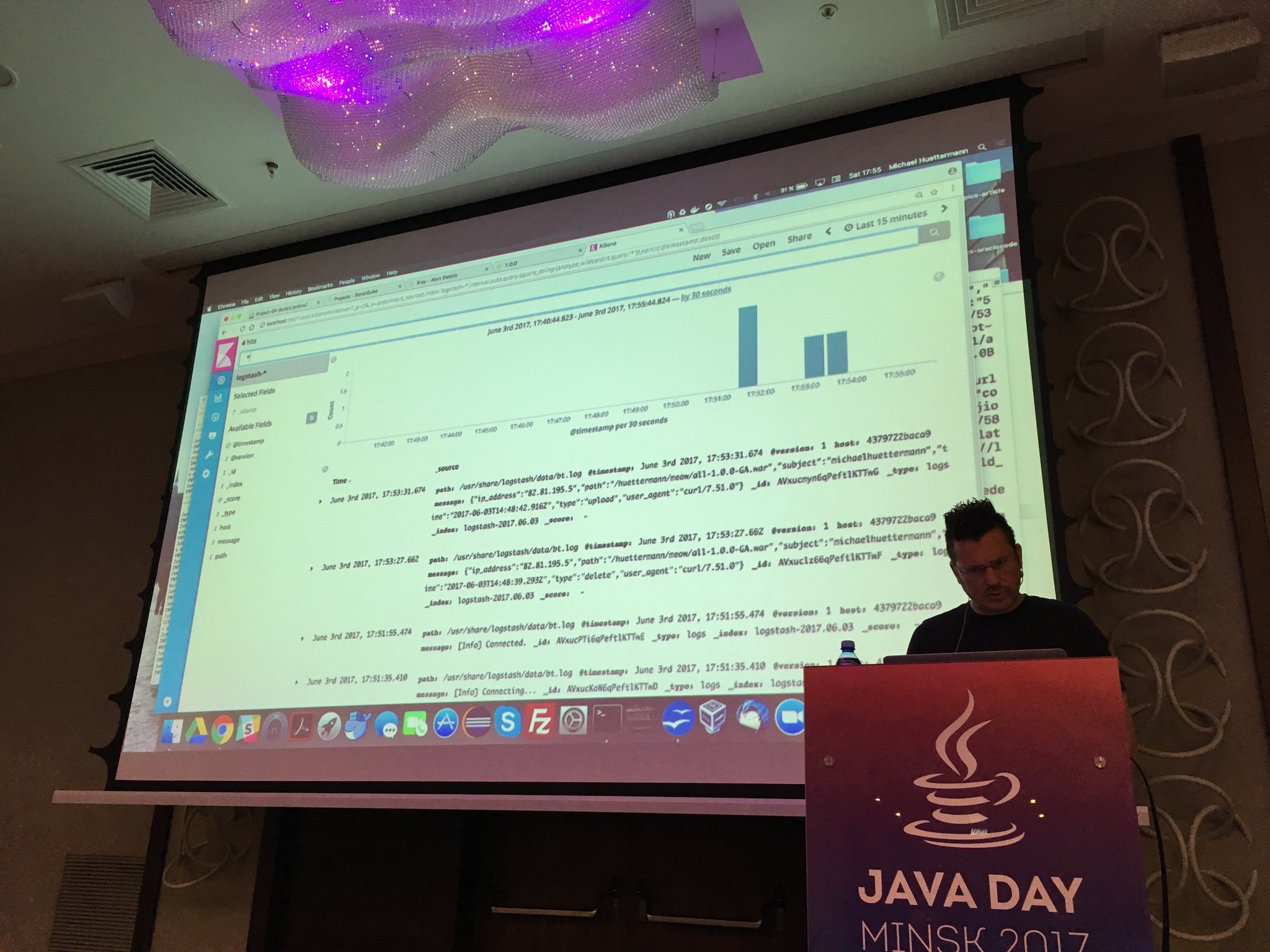 The conference was organized by eventspace.by, and what can I say? I've seldom seen a conference organized in a similarly professional way. The whole team was very attentive, while not being intrusive, and took great care of every single topic, including organizing travel, flying in and out, as well as travel inside Minsk, and just taking care every single second! Thanks so much to the whole team, particularly Daria Shabala and Alina Dolgikh. Besides the conference itself, the city is really nice as well, and it is a great experience to visit it. To summarize, I had a really fun weekend trip, from Friday to Sunday, coming in directly from GR8Conf Copenhagen via Riga (I very much enjoyed the RigaDevDays there a bit earlier this year) to Minsk, and flying out to Frankfurt, Germany, on Sunday.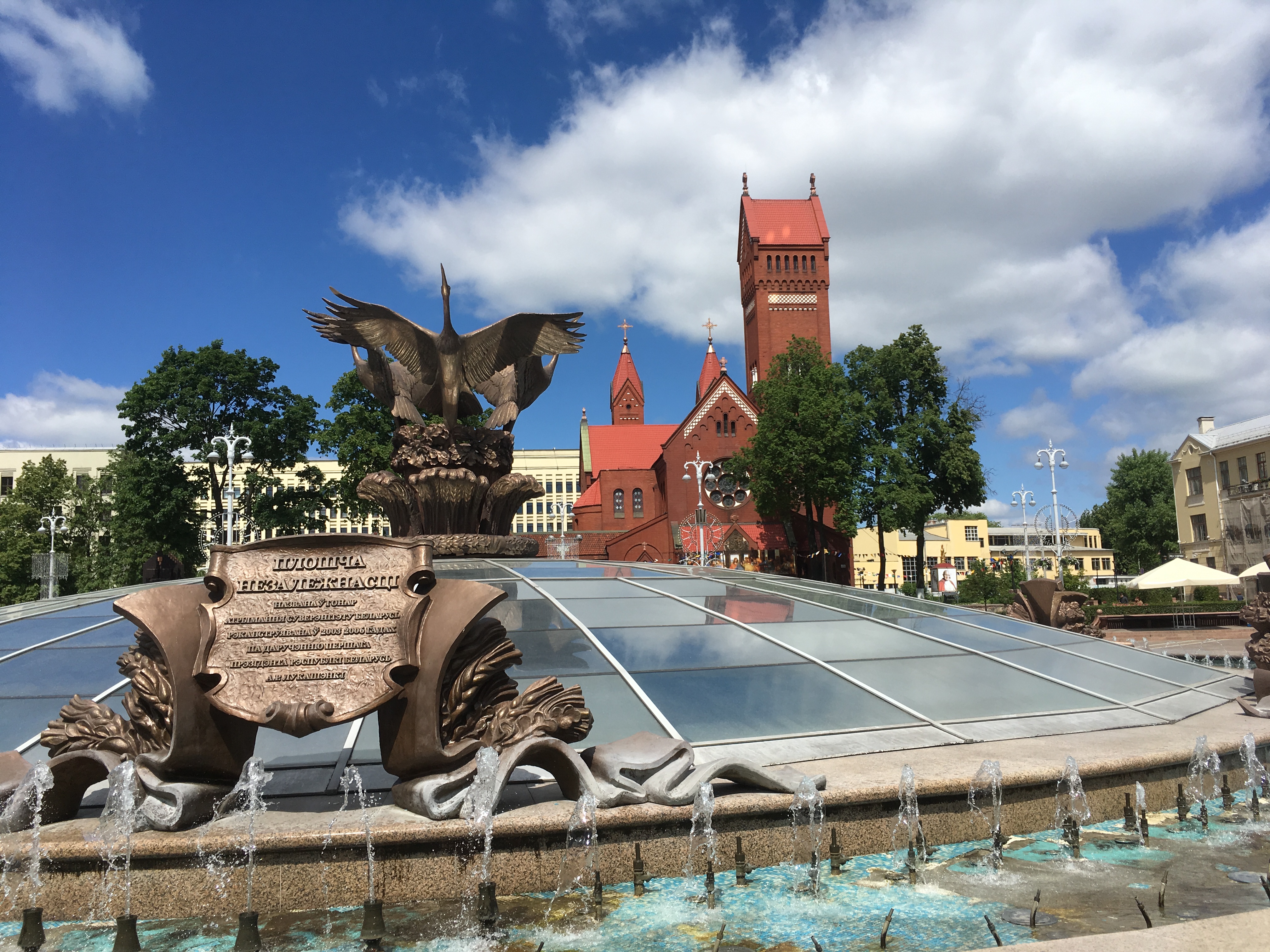 I can highly recommend the Java Day Minsk conference. You should definitely give it a try and take the opportunity to speak there, or just to attend, in order to breathe a fresh air of Java.
Topics:
java ,conference ,java day minsk ,containerization ,continuous delivery
Opinions expressed by DZone contributors are their own.