Advice for the Innocent Young Heart [Comic]
DZone's Guide to
Advice for the Innocent Young Heart [Comic]
''If you want to be like the great Netflix you must adopt the forbidden microservices architecture...'' said the strangely familiar evil serpent.
Join the DZone community and get the full member experience.
Join For Free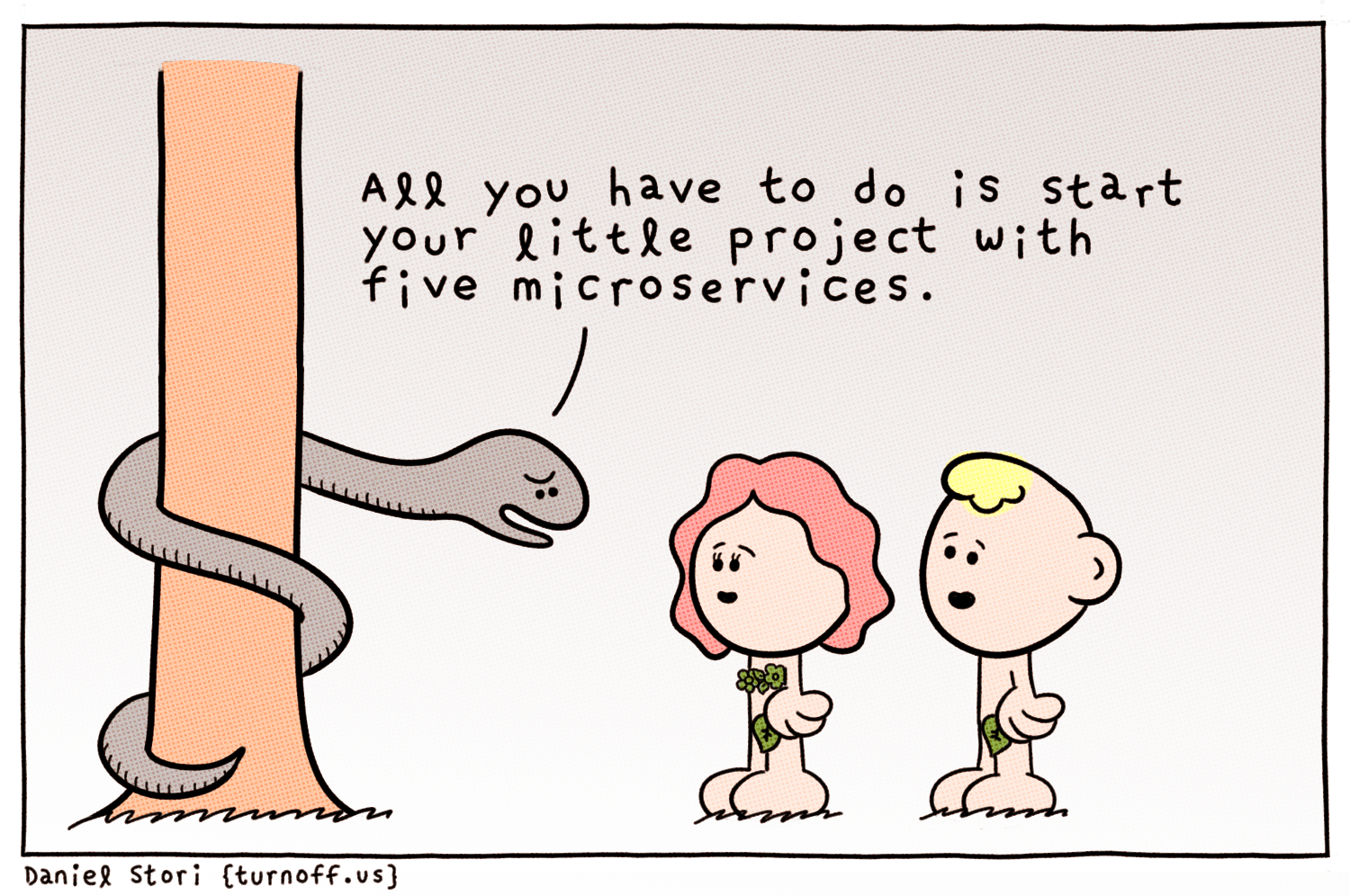 Learn why microservices are breaking traditional APM tools that were built for monoliths.
Topics:
comic ,microservices adoption ,microservices
Published at DZone with permission of Daniel Stori , DZone MVB. See the original article here.
Opinions expressed by DZone contributors are their own.
Microservices Partner Resources
Microservices Partner Resources