Agile Weekly Humor: June 26, 2016
DZone's Guide to
Agile Weekly Humor: June 26, 2016
A little humor for your Sunday, Agile-style.
Join the DZone community and get the full member experience.
Join For Free
Adopting a DevOps practice starts with understanding where you are in the implementation journey. Download the DevOps Transformation Roadmap. Brought to you in partnership with Techtown.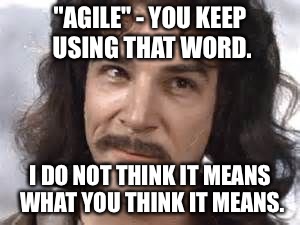 Courtesy of Inigo Montoya from The Princess Bride.

Topics:
agile ,agile humor ,the princess bride ,indigo montoya ,funny
Opinions expressed by DZone contributors are their own.