AI and War [Comic]
DZone 's Guide to
AI and War [Comic]
I, for one, welcome our new AI overlords. Sure, there's no shortage of military use cases for AI, but wouldn't it just be easier to let AI pick our leaders for us?
Join the DZone community and get the full member experience.
Join For Free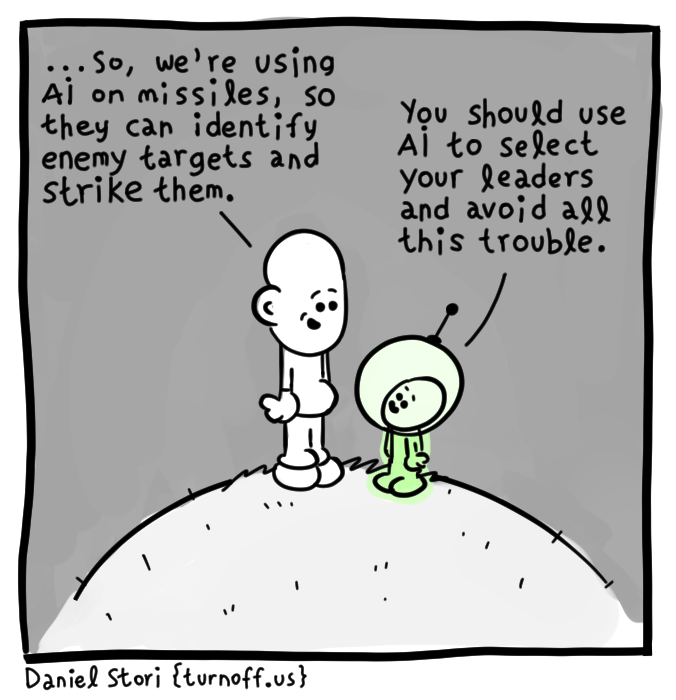 Topics:
comic ,ai ,artificial intelligence ,use cases
Opinions expressed by DZone contributors are their own.