AI-Powered Low-Code Platform
DZone 's Guide to
AI-Powered Low-Code Platform
Appian AI adds no-code/no-fee artificial intelligence from Google Cloud Platform Services to any application.
Join the DZone community and get the full member experience.
Join For Free
I had the opportunity to meet with Jorge Sanchez, Director of Product Strategy, Appian following his introduction of Appian AI which adds artificial intelligence (AI) capabilities, powered by Google Cloud Platform, to any application built on the Appian Platform.
Business applications that integrate AI capabilities (such as image recognition and sentiment analysis) into human workflows can help transform the customer experience (CX), optimize internal operations, and reduce costs. However, building these applications can be complicated and costly.
Jorge believes developers need to understand the value the technology can deliver, not how the technology works. It's easy to program AI by integrating with a service provider of AI. Public cloud providers make it easy to run all of your data through algorithms to tell you which ML models are best for your business case.
Leveraging AI is an iterative process. Start with small POCs to see what the technology can do. As you become more familiar with the technology and the process, you will have other ideas about how AI can address specific business problems. The value you bring as a developer is knowing how to solve business problems.
Appian's no-code Connected System integration simplifies the creation of AI-fueled business apps. In addition to drag-and-drop composition, Appian eliminates the complexity of contracting with Google as a third-party provider, estimating proper funding, and administering the Google Console to manage security, projects, and service accounts.
"We want to give everyone a free and easy way to use AI in all of their enterprise applications," said Medhat Galal, Vice President of Software Development at Appian. "We set up their link to Google's AI services and our customers are off to the races. And, we subsidize the entire cost of the free tier of Appian AI, so all the customer has to think about is which services to use for their business problem."
Aggregating disparate systems and data provide the context necessary to obtain insights and those insights are what lead to dramatic improvements in CX and business processes.
Appian AI services include:
Google Translate API — including Language Detection and Translation services
Google Vision API — including Label Detection, Optical Character Recognition (OCR), and Enhanced OCR services
Google Natural Language — including Entity Recognition, Sentiment Analysis, Syntax Analysis, and Content Classification services
Low-friction start-up and immediate access for all Appian Cloud and on-premises customers
Full Google Console administration and management by Appian
Google Cloud Storage in support of these services
Appian ensures that all project structure, security, and storage needs are in place for each customer, with full tracking and traceability.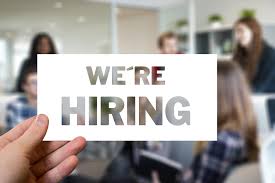 I also had the opportunity to hear Michael Beckley, CTO and Founder of Appian to share the company's vision of enabling developers to use AI to build applications. Michael believes that today, the quality of your digital solutions is a measure of the quality of your least-senior software developers. Appian wants to make software development assets available in real-time to help new developers get up to speed so that the quality of your developers will be a measure of the quality of your low-code platform.
If you are a developer, you don't have to worry about your job. As long as technology is evolving, we'll need developers since developers are driving the evolution.
AI-driven software development will lead to 100X software development.
Topics:
ai-driven software development, appian, artificial intelligence, low-code platform
Opinions expressed by DZone contributors are their own.