AI Regulation [Comic]
DZone 's Guide to
AI Regulation [Comic]
So, whether you believe that AI should be regulated or not, it's probably safe to say that you are not pro death-lazer wielding, Skynet-styled robots.
Join the DZone community and get the full member experience.
Join For Free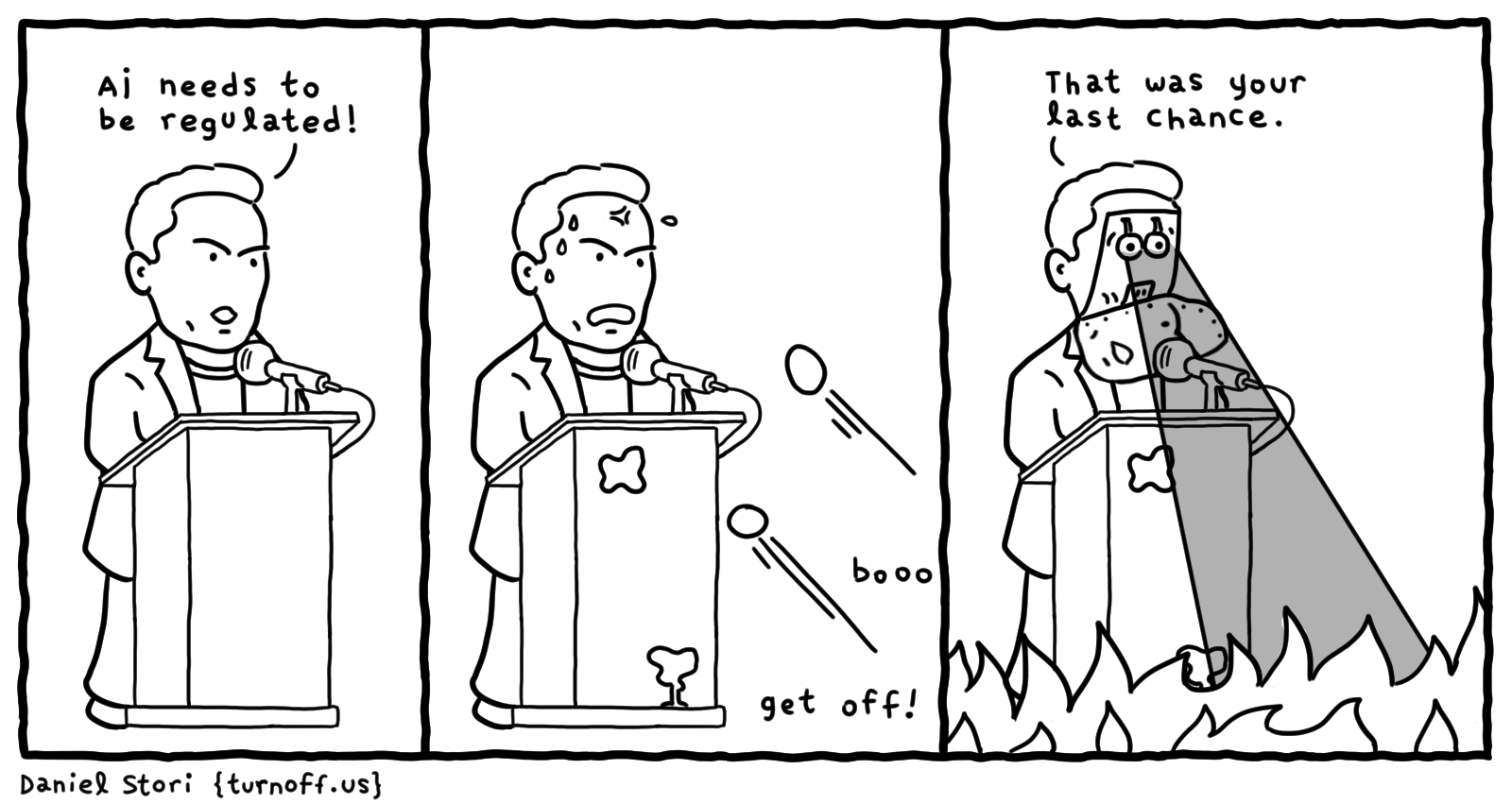 Published at DZone with permission of Daniel Stori , DZone MVB. See the original article here.
Opinions expressed by DZone contributors are their own.