AI Regulation [Comic]
DZone's Guide to
AI Regulation [Comic]
So, whether you believe that AI should be regulated or not, it's probably safe to say that you are not pro death-lazer wielding, Skynet-styled robots.
Join the DZone community and get the full member experience.
Join For Free
Bias comes in a variety of forms, all of them potentially damaging to the efficacy of your ML algorithm. Read how Alegion's Chief Data Scientist discusses the source of most headlines about AI failures here.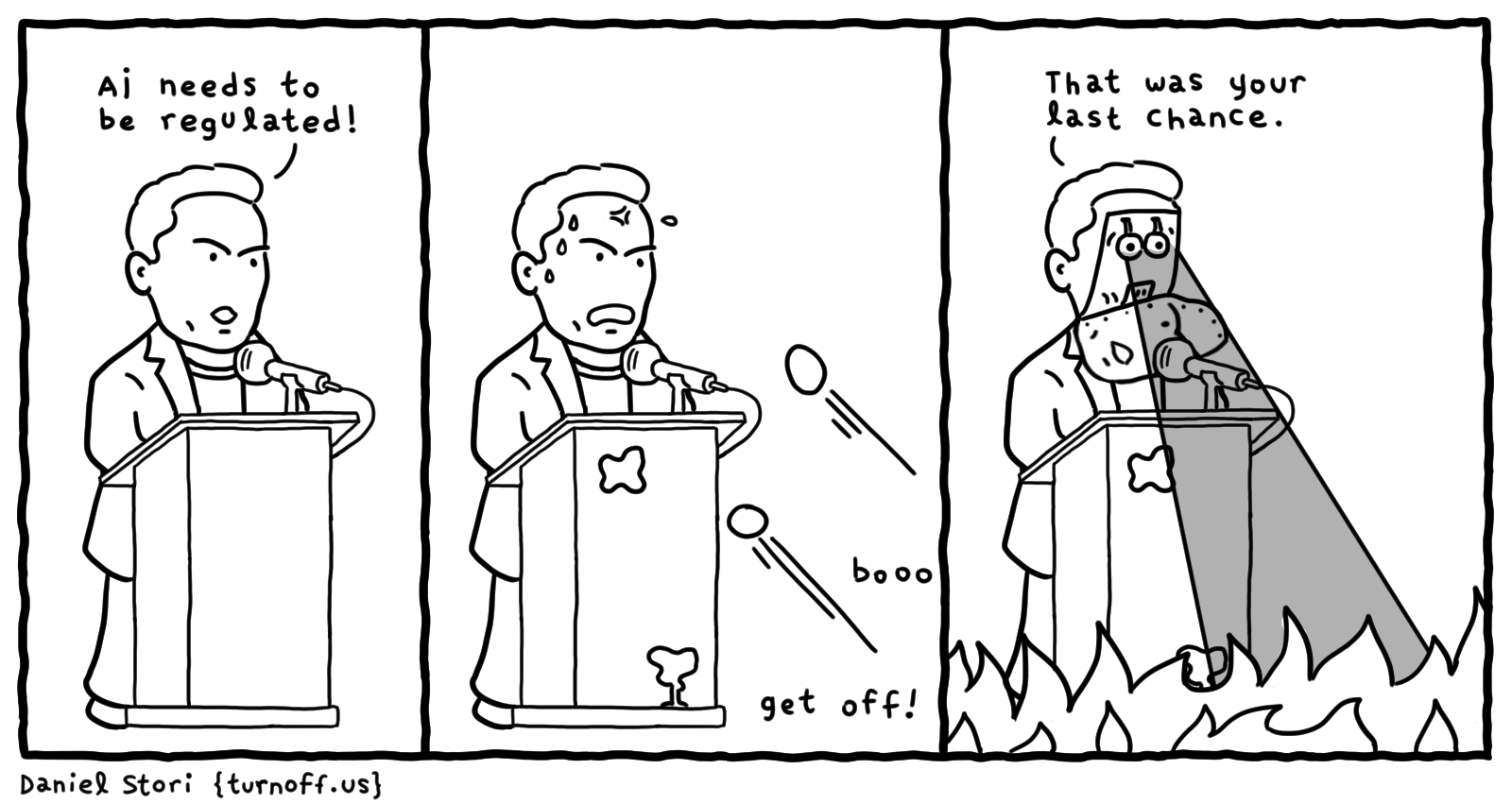 Your machine learning project needs enormous amounts of training data to get to a production-ready confidence level. Get a checklist approach to assembling the combination of technology, workforce and project management skills you'll need to prepare your own training data.
Published at DZone with permission of Daniel Stori , DZone MVB. See the original article here.
Opinions expressed by DZone contributors are their own.