AI World: Digital Assistants and Demos
DZone 's Guide to
AI World: Digital Assistants and Demos
Companies are increasingly providing conversational interfaces to their service products. Here are a few that presented their approach.
Join the DZone community and get the full member experience.
Join For Free
AI World (December 11-13 in Boston) dedicated a half-day session to issues and technologies behind intelligent conversational agents. There was an interesting overview talk focused on speech technology given by Jeff Adams of Cobalt Speech and Language in which he explained some of the areas of difficulty that today's AI-based speech recognition has to contend with. Jeff pointed out the distinct categories that were involved in how we progressed from the easy to do (i.e. simple voice dialing systems) to the harder tasks (i.e. Amazon Echo).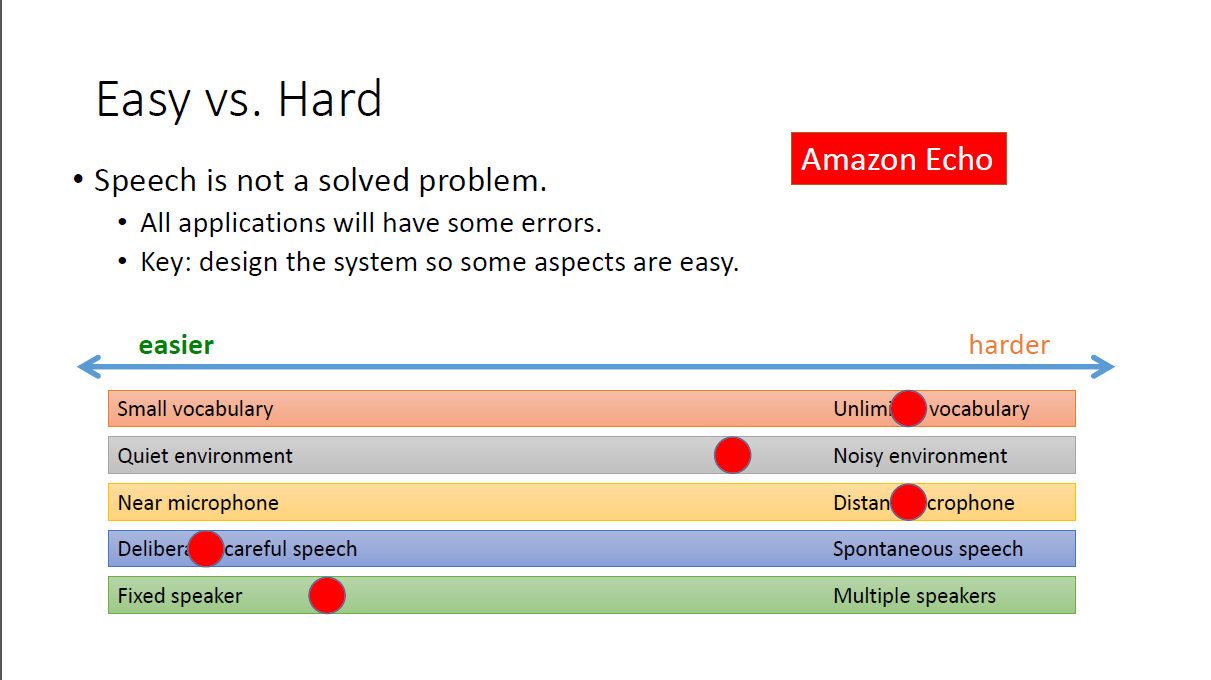 He also discussed the different kinds of speech recognition and how they are attacking more complex problems and yielding more accurate results. But we still have a ways to go.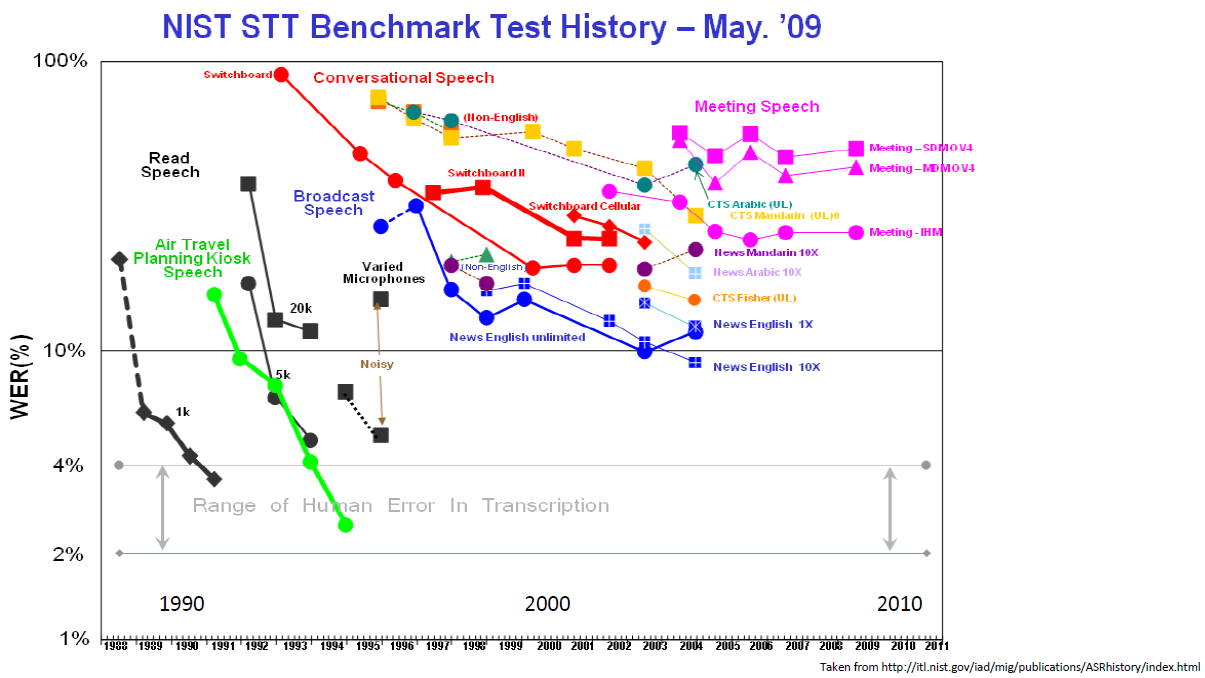 Flamingo AI took a higher-level view and presented their cognitive virtual agents Maggie (a virtual inquiry assistant) and Rosie (a virtual sales and service assistant). Flamingo's approach is to create a base prototype agent and expand the base with specific knowledge and behaviors that address specific needs of their clients. They cited a Gartner study:
"30% of all customer interactions done using machines by 2020. 40% enterprises using virtual assistants by 2020."
William Meisel, Pres., TMA Associates and organizer of the Conversational Interaction Conferences, gave his usual rich and complete overview of the landscape of intelligent assistants. He covered all the bases on the underlying technologies of speech recognition, synthesis, natural language understanding, etc. he also tried to unravel the panoply of terms used to describe these agents.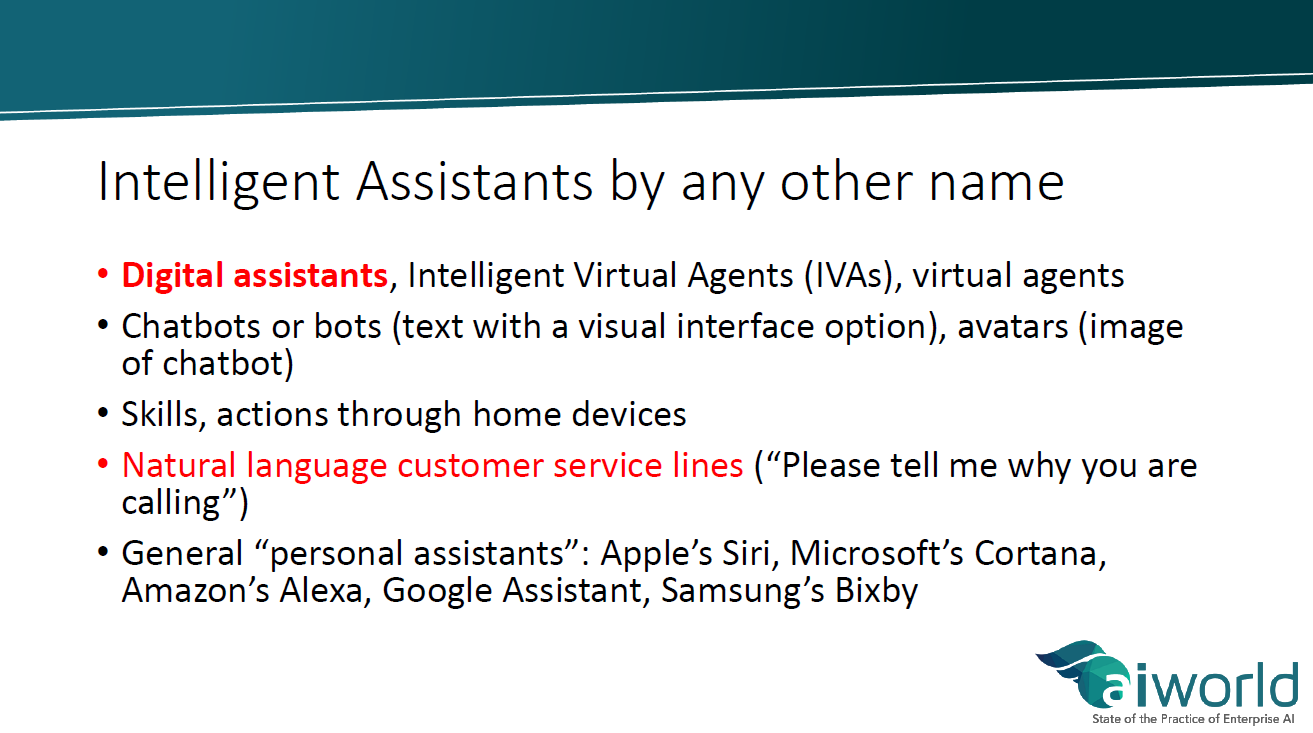 Note: The Conversational Interaction Conference is coming up February 5-6 in San Jose, CA. It will focus entirely on the AI technologies needed to build state-of-the-art conversational agents. Full disclosure: I am on the board of AVIOS, which is presenting this conference. I'll be covering the event for DZone, so I will be around both days. Drop by and say hi!
Topics:
speech recognition ,conversational agents ,ai ,chatbots
Opinions expressed by DZone contributors are their own.