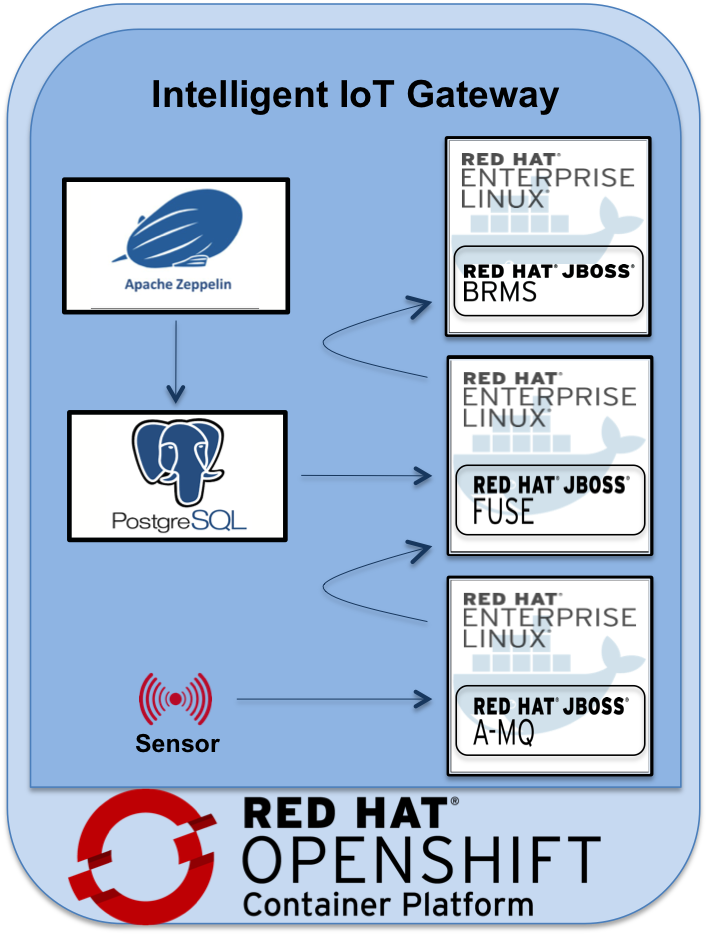 We've just added a video to help showcase our IoT OpenShift example project with (RHEL + JBOSS Fuse + BRMS) + OpenShift.
This project implements a scalable IoT Gateway on OpenShift Enterprise with Fuse Integrating Service and Business Rules to process sensor data in real time.
The data is stored in PostgreSQL and visualized using Zeppelin. Each component of the demo is running in a container and is using microservices.
This cross-product Red Hat solution offers great scalability, manageability, and security for IoT.
The infographic to the right demonstrates the basic flow of the gateway.
If you're interested in learning more, check out the video below. And if you want to tinker with it yourself, you can find it on GitHub.