An Open Source Sorting Algorithms Visualizer
Looking to contribute to a new open source project? Check out this sorting algorithm visualizer that could use your expertise and feedback.
Join the DZone community and get the full member experience.
Join For Free
Hey, fellow reader, I am here to invite you to contribute to this project or simply give feedback,
if this is a stimulus, you will be quoted as a contributor!
First of all, it's important to point out that this is a beginner and friendly project, so don't be afraid if you are a beginner as well, I can manage some tasks for you. I would be lying if I say that I am not trying to promote the project, however, the point here is that up to the time I am writing this article, I have worked with 8 contributors and that was amazing to me, so I decided to start promoting it with the objective to attract more programmers, especially the ones that never contributed before.

I'm not going too far here, feel free to contribute and you are welcome in this project. I appreciate it if you read until this point.
This project is basically a tool, made with python and pygame, for visualizing sorting algorithms in an educational way. Our purpose is to portray these algorithms so the user can understand how a computer "move some pieces" to achieve his goal, having sorted data at the end! To accomplish our purpose we are also working on a wiki page with algorithms explanations and visualization GIFS, where the reader can have a better understanding of this topic.
Preview of the project: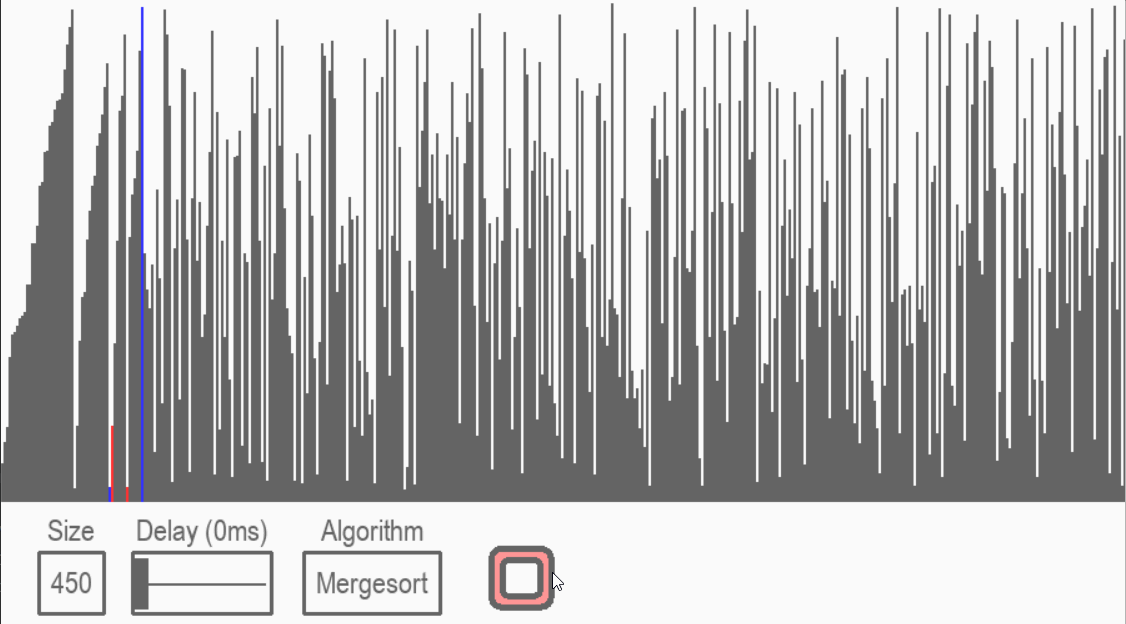 Link for Repository and Wiki Page in Github:
Topics:
algorithm,
python,
programming,
open source
Opinions expressed by DZone contributors are their own.
Open Source
Partner Resources