Analyzing (and Visualizing) the Statistics Blogosphere
DZone's Guide to
Analyzing (and Visualizing) the Statistics Blogosphere
Join the DZone community and get the full member experience.
Join For Free
The open source HPCC Systems platform is a proven, easy to use solution for managing data at scale. Visit our Easy Guide to learn more about this completely free platform, test drive some code in the online Playground, and get started today.
John Johnson did an analysis of the statistics blogosphere for the Coursera Social Networking Analysis class. His blog post about the analysis lists some of the lessons he learned from the project. It also includes a link to his paper and to the Python code used to do the analysis.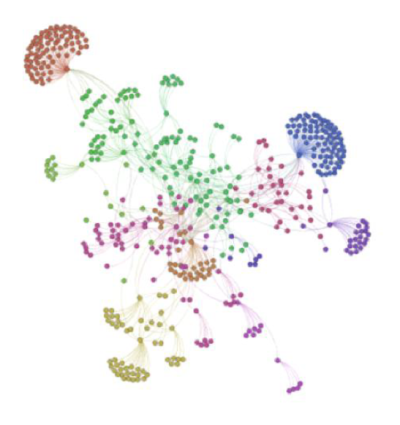 Image from Figure 6 of John's paper.
Managing data at scale doesn't have to be hard. Find out how the completely free, open source HPCC Systems platform makes it easier to update, easier to program, easier to integrate data, and easier to manage clusters. Download and get started today.
Big Data Partner Resources
Big Data Partner Resources