Analyzing (and Visualizing) the Statistics Blogosphere
DZone's Guide to
Analyzing (and Visualizing) the Statistics Blogosphere
Join the DZone community and get the full member experience.
Join For Free
Hortonworks Sandbox for HDP and HDF is your chance to get started on learning, developing, testing and trying out new features. Each download comes preconfigured with interactive tutorials, sample data and developments from the Apache community.
John Johnson did an analysis of the statistics blogosphere for the Coursera Social Networking Analysis class. His blog post about the analysis lists some of the lessons he learned from the project. It also includes a link to his paper and to the Python code used to do the analysis.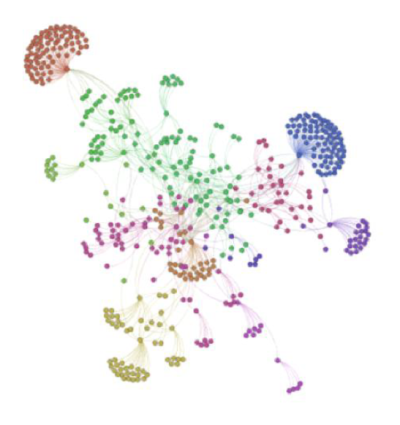 Image from Figure 6 of John's paper.
Big Data Partner Resources
Big Data Partner Resources