Any Given Day [Comic]
DZone 's Guide to
Any Given Day [Comic]
These days you can't trust anybody. Always keep your eyes peeled for SQL injection—after all, nobody likes returning to their home (data)base to find missing tables.
Join the DZone community and get the full member experience.
Join For Free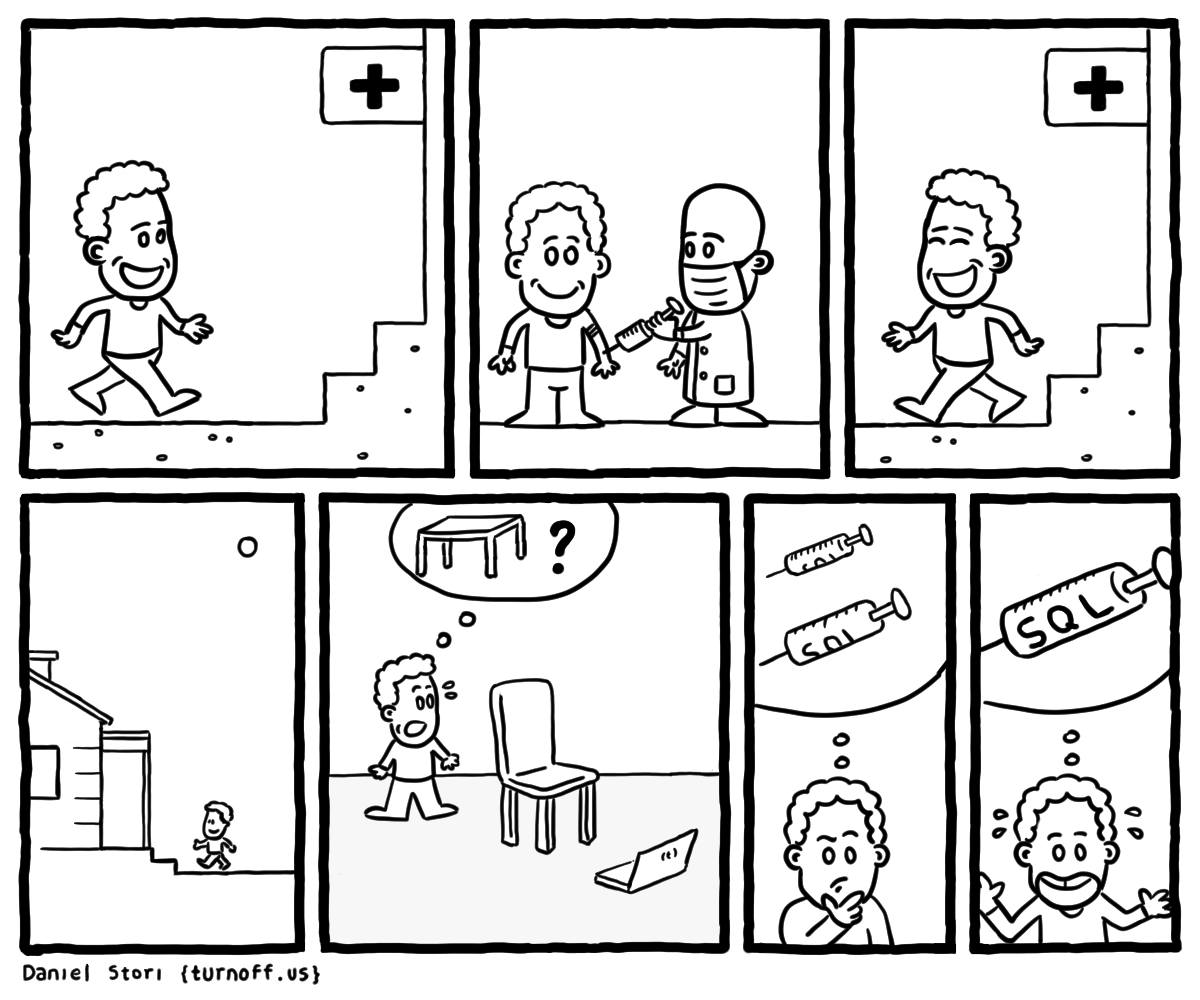 Topics:
sql ,sql injection ,comic ,humor ,dba
Published at DZone with permission of Daniel Stori , DZone MVB. See the original article here.
Opinions expressed by DZone contributors are their own.
Security Partner Resources