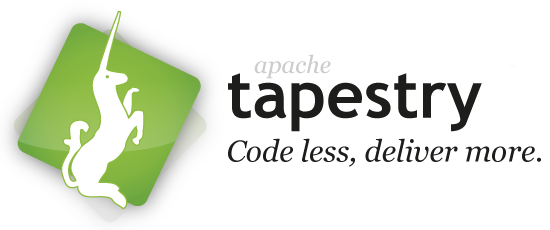 Apache Tapestry is an open-source, component-oriented web framework for the Java platform. Tapestry features excellent performance, while encouraging developer productivity with features such as live class reloading, best-of-breed exception reporting, and Java meta-programming. Tapestry is released under the terms of the Apache Software Licence 2.0.
Following a successful vote, we're happy to announce the release of Tapestry 5.3.4.
Tapestry 5.3.4 is a bug fix release for the stable 5.3 branch. It includes further performance improvements for heavily loaded servers, as well as addressing a few other minor annoyances. Internally, Tapestry has switched its bytecode library from ASM 3.3 to ASM 4.0, for enhanced compatibility with JDK 1.7. Tapestry is designed to work with JDK 1.5 and above, and Servlet API 2.5 and above.
More details in the official announcement: http://tapestry.apache.org/2012/07/16/announcing-tapestry-534.html