API Management to Support Analytics
DZone's Guide to
API Management to Support Analytics
Data API management is a newer capability being driven by industry trends such as open analytics and an advanced analytics market growing to 30 billion by 2019.
Join the DZone community and get the full member experience.
Join For Free
The open source HPCC Systems platform is a proven, easy to use solution for managing data at scale. Visit our Easy Guide to learn more about this completely free platform, test drive some code in the online Playground, and get started today.
API management is the practice of publishing web APIs, enforcing usage policies, controlling access, and publishing analytics on usage. There are many established players in the space from CA, Apigee, IBM, TIBCO, and 3scale. Analytics in the context of API management is usually related to the consumption of provisioned web APIs. However, API management to support analytics — or data API management — is a newer capability being driven by industry trends such as open analytics and an advanced analytics market growing to 30 billion by 2019 per Markets and Markets.
Leave No Developer Behind
The first element of API management design, cited in a TechCrunch article on 5 Rules for API Management, is to make the APIs accessible to different classes of developers and partners. Part of my role is to advocate for developers supporting that growing advanced analytics market across data engineers, data scientists, and business analysts. API management platforms primarily provision APIs for application and process integration that leave many of those people behind, without native API design for data integration through standard interoperable interfaces such as OData (REST) or ODBC/JDBC (SQL). This is in part what is driving the trend around open analytics strategies to expose data APIs, and there is a divide between application and data integration in the industry.
General vs. Data API Management
The table below contrasts similar high-level capabilities between data API management versus general API management:
Progress DataDirect Hybrid Data Pipeline is engineered for data API management to connect analytics professionals with popular tools and programming frameworks.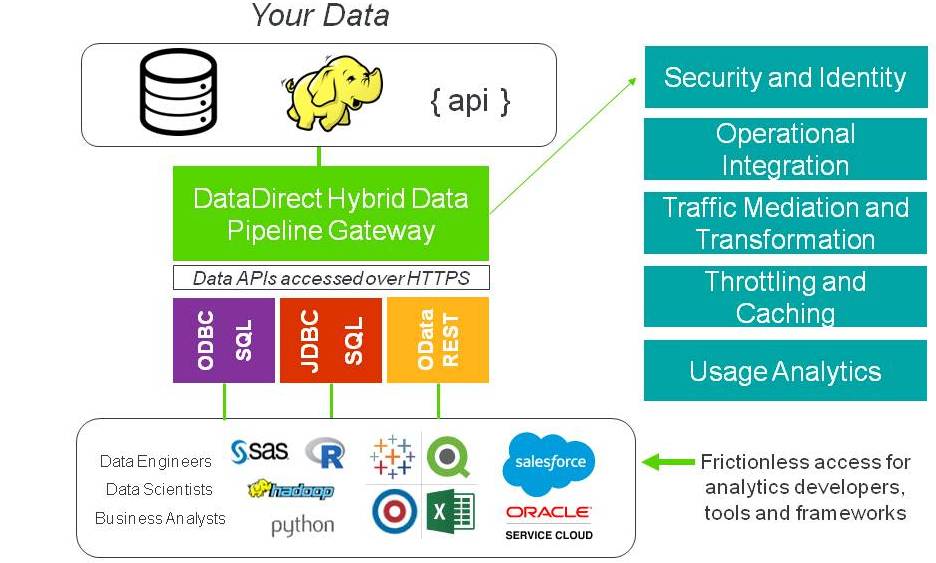 API Management Meets Data Integration
We discussed this topic of data API management in a general session titled "Welcome to the Era of Open Analytics" at Cloud Expo in New York City and got a great reception from developers and architects building the next generation of cloud-native applications. Learn more about Open Analytics, which extends our API Management capabilities to support data integration and external analytics for the growing developer roles in data engineers and data scientists.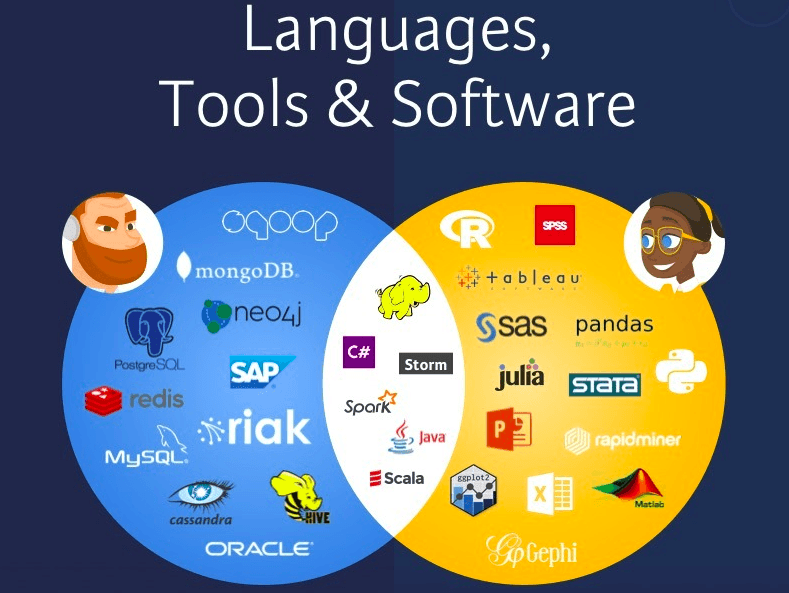 Managing data at scale doesn't have to be hard. Find out how the completely free, open source HPCC Systems platform makes it easier to update, easier to program, easier to integrate data, and easier to manage clusters. Download and get started today.
Topics:
api ,api management ,data analytics ,big data ,advanced analytics
Published at DZone with permission of Sumit Sarkar , DZone MVB. See the original article here.
Opinions expressed by DZone contributors are their own.
Big Data Partner Resources
Big Data Partner Resources