APIs and Smart Cities in a Mobile World
Today cities have so many things to communicate with. Citywide IoT is just beginning!
Join the DZone community and get the full member experience.
Join For Free
This week, coinciding with the Mobile World Congress (MWC), we hosted another API meetup in Barcelona about APIs and Smart Cities in a Mobile World. APIs and the Internet of Things are key enablers of the Smart City vision. We discussed a range of topics including IoT, mobile, APIs, API management, and payments.
We kicked the evening off with a keynote talk from Joaquim Alvarez about some challenges city governments face that can be tackled by using technology in a "smart" way. After that Built.io's Kurt Collins spoke about "From Micro to Macro: Connecting and Automating the World with APIs" in which he outlined a general framework for Smart Cities. After that, Jose Gorchs from 3scale discussed the value and benefits of applying API management to APIs for Smart Cities. Optimizing mobile commerce is a critical challenge in that context, which was covered by Romain Huet from Stripe. Finally, Juliana Chahoud and Aman Alam – two Twitter evangelists – presented a number of interesting case studies where Twitter was used to solve particular Smart City problems and present benefits to citizens.
The presentations were completed by a panel discussion which was centered around innovative use of technologies to solve real-world problems and how to engage with IoT developer communities. Panelists included Nikki Barua from BeyondCurious, Caroline Lewko from WIP Factory, and Neha Sampat from Built.io.
Charlie Karstrom (Gimbal) and Rainer Wolfsberger (indoo.rs) unfortunately could not make it on the panel. But you should definitely check out the "The Future of Indoor Mapping" article by indoo.rs (indoor localization and navigation specialist).
As so often Mark Boyd did an excellent job in leading through the evening and guiding a fruitful panel discussion.
The main meetup event was preceded by two workshops: "Practical API Management Crash Course" from 3scale and How to "Connect Your City to the Cloud" from Built.io.
Photos and slides will be published on the API Meetup Barcelona page.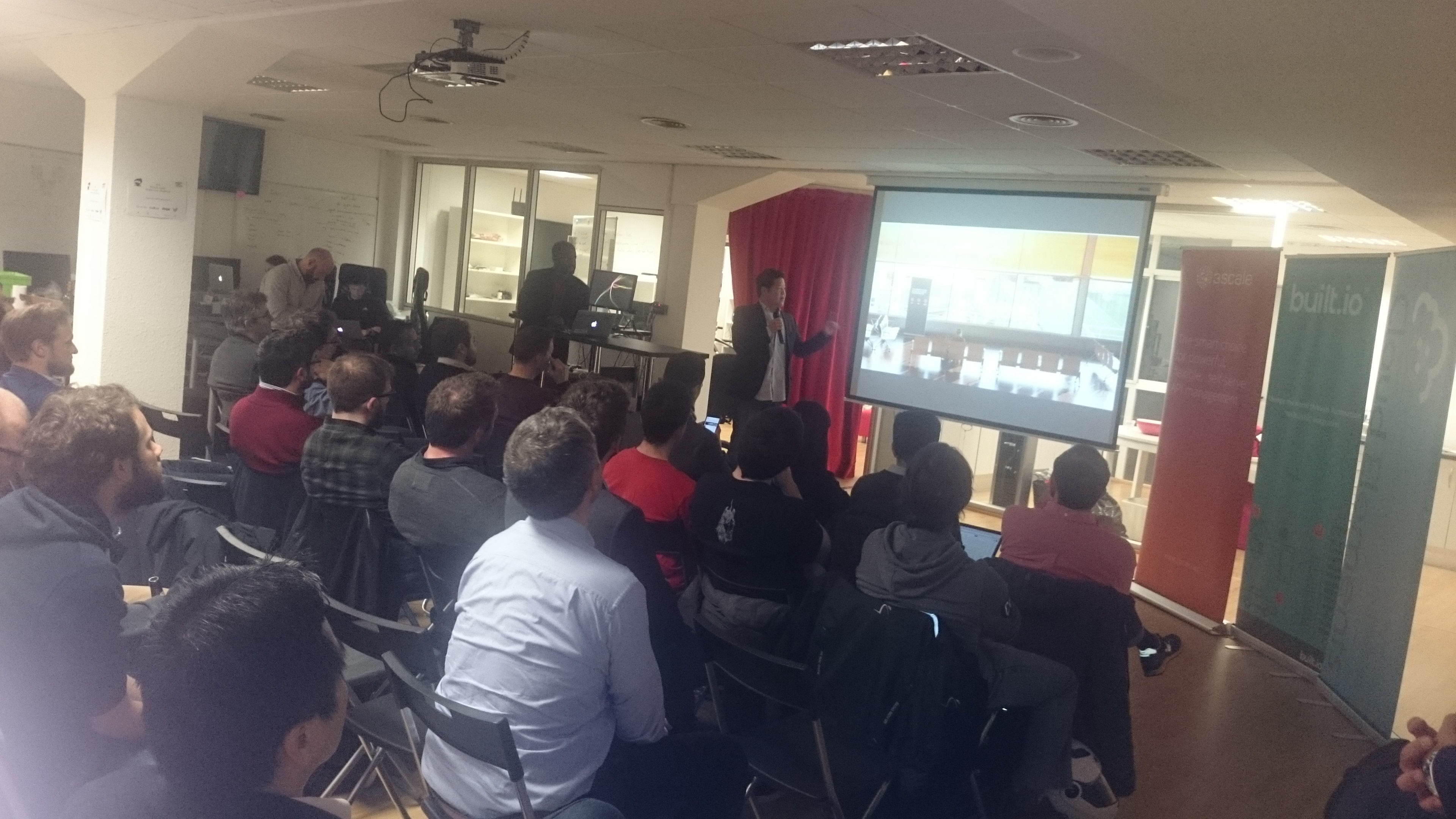 Topics:
api cloud,
iot development,
conference alerts
Published at DZone with permission of Steven Willmott, DZone MVB. See the original article here.
Opinions expressed by DZone contributors are their own.