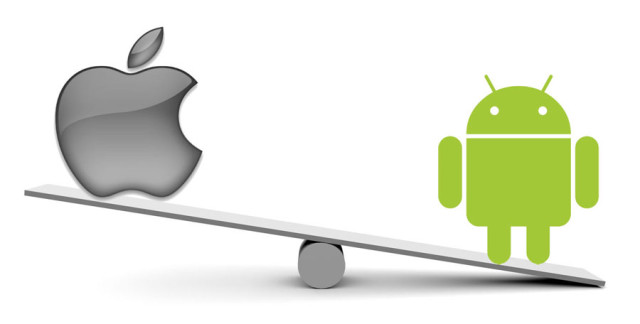 We all are aware of the craze of Android and iOS devices as well as for their apps. With Android and iOS devices, our life has become quite easier. Now we hardly need to move on our desk to switch on our regular PC/laptop for most of the general computing needs.
App developers are too enjoying building apps for these two platforms. By Google and Apple communities of developers have been exposed to great opportunities so that they can launch their app for a global audience.
There is also an edgy competition between Android and iOS platforms as well as software programmers engaged in Android and iOS app development. Let me help you make a clear comparison between both of these mobile operating systems.
Programming Technologies
iOS apps are created using Objective-C and the recently launched Apple's programming language for iOS app development – Swift. Objective-C is based on C with extensions on object-oriented versions like dynamic typing, interfaces, classes, inheritance, messages and lot more. On the other hand, Android app development is based on Java which is one of the widely adopted technologies being practiced by hundreds of thousands of software developers.
Platform Comparison
When it comes to iOS app development, finding desired functionalities is very difficult but this is not the case with Android. It is open-source software that means things can be customized as per the requirements. Even Android OS can be tailored as per the specific requirements of an operation. But iOS gives few options and being close-source, it cannot be customized at all.
Programming Model Comparison Between IPhone and Android Application Development
The programming model of iOS is based on MVC design-pattern. It allows developers to build an UI easier because all the codes are placed in an order in the source code. But Android supports multiple of processes which are a bit complicated. Both platforms do also offer declaration of user-preferences in XML. The pattern of XML allows integrating custom UI components.
Resources Comparison Between the Two Platforms
iOS app development companies have multiple resources for building apps. There are guides, forums, and videos by which developers can learn a lot of things. In Android development, there is SDK available with proper guidance of API preferences. Often time, resources of Android appear more organized and remain suitable even for new developers. Apple still do not have any clear or accurate NDA policy in terms of open-source, while Android has been open-source since beginning.
Tool Comparison
Tools for both Android and iOS developments function in the same way. There isn't much difference in tool and technologies. The tools for building an app for both platforms include debugger, profiler, IDE, UI and builder.
The above-mentioned comparison suggests that both platforms have advantages and disadvantages. It fully depends on developers which one they prefer and what is there aim behind building an app.