August in AI: Deep Learning, Regulation, and Making Machines Behave
DZone 's Guide to
August in AI: Deep Learning, Regulation, and Making Machines Behave
Whether you're an AI aficionado wanting to build your own recommendation system or a novice who'd enjoy a hilarious comic, there's something in this article for you.
Join the DZone community and get the full member experience.
Join For Free
Welcome to the second edition of This Month in AI! In this series, we cover everything you need to know about artificial intelligence from the past month, including the top AI-related articles on DZone that you should check out, the top news that happened in the world of AI, AI jobs that you might be interested in, and more.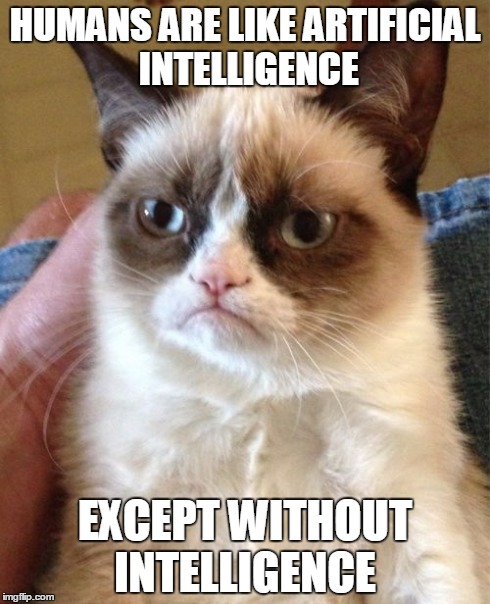 Last time, we talked about training bots, exploring the AI ecosystem, and finding Waldo (say what?!). This time, we'll talk about deep learning, the regulation of AI, teaching AI systems to behave themselves, and more. Let's get started!
---
AI ArtIcles on DZone
Check out some of the most interesting AI articles that were published on DZone in August! Whether you're an AI aficionado wanting to build your own recommendation system or a novice who'd enjoy a hilarious comic, there's something here for you.
By the way, if you're interested in writing a post for DZone, check out this article on DZone Writing Prompts and Hot Topics!
---
Aye Aye, AI
Let's journey outside of DZone and check out some recent developments and news in the world of AI.
11 Tech Leaders Share The Real Truth About Artificial Intelligence (And What Really Matters) by Tom Popomaronis at Forbes, August 29, 2017. There's an endless sea of information on AI as it pertains to best practices, leveraging AI for your business, how it will impact consumers — the list goes on and on. In an attempt at cutting through that noise, insights were gathered from 11 tech leaders that go deeper on where the focus should be (and why).

Teaching AI Systems to Behave Themselves by Cade Metz at The New York Times, August 13, 2017. Learn how a small community of AI researchers is beginning to explore mathematical techniques that aim to keep the worst from happening.

How Google is making music with artificial intelligence by Matthew Hutson at Science Magazine, August 8, 2017. Can computers be creative? That's a question bordering on the philosophical... but artificial intelligence can certainly make music and artwork that people find pleasing.
---
Take Your BrAIn to New Places
Below are a few AI-related jobs that may pique your interest. Feel free to check them out and apply today!
Sr. Python Software Engineer
Spoken Communications
Location: Seattle, WA, United States
Experience: Knowledge of algorithm design, data structures, and complexity analysis; experience building large, scalable, distributed systems and working with Python web frameworks.
Software Engineer—C&E Security
Microsoft
Location: Redmond, WA, United States
Experience: Good understanding of efficient data structures and algorithms, as well as principles of object-oriented design; 5+ years software development experience shipping customer-facing products or online services.
---
Dive Deeper Into AI
The DZone Guide to Big Data: Data Science and Advanced Analytics. Explore the critical capabilities in next-generation self-service data preparation tools and dive deep into applications and languages affiliated with big data.

Recommendations Using Redis. Learn how to develop a simple recommendation system with Redis, how to use commands, and how to optimize your system for real-time recommendations in production.
Topics:
ai, big data analytics, deep learning, machine learning, recommendation system, tensorflow
Opinions expressed by DZone contributors are their own.