Bad Parameter Sniffing Decision Flow Chart [Infographic]
Unsure of what to do when you suspect bad parameter sniffing is occurring with your stored procedure? This flowchart can help you deal with it!
Join the DZone community and get the full member experience.
Join For Free
Lots of people are confused with how to deal with bad parameter sniffing when it occurs. In an effort to help with this, I'm going to try to make a decision flow chart to walk you through the process. This is a rough — quite rough — first draft.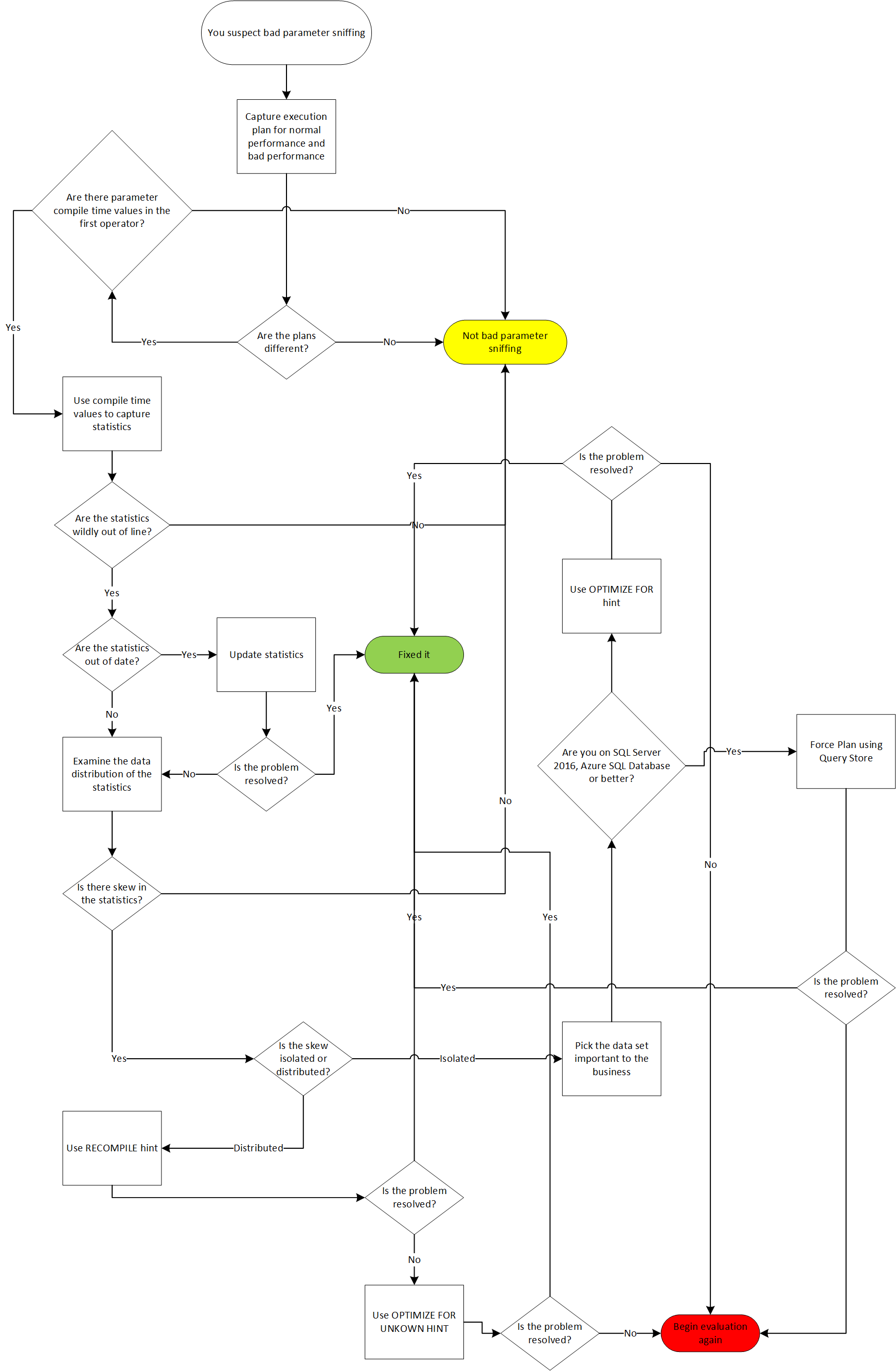 I would love to hear any input. For this draft, I won't address the things I think I've left out. I want to see what you think of the decision flow and what you think might need to be included.
Thanks to the attendees at my SQLSaturday Louisville pre-con for the great questions and the inspiration to get this done.
Thank you in advance for any and all feedback.
Topics:
parameter sniffing,
sql server,
database,
stored procedures
Published at DZone with permission of Grant Fritchey, DZone MVB. See the original article here.
Opinions expressed by DZone contributors are their own.
Database
Partner Resources