Best Cross-Platform Technologies For iOS, Android, and Windows Phone Apps
DZone 's Guide to
Best Cross-Platform Technologies For iOS, Android, and Windows Phone Apps
This article covers the top references to the cross-platform mobile app development frameworks.
Join the DZone community and get the full member experience.
Join For Free
The technology of cross-platform mobile app development is blessing for those businesses which can not afford heavy investments in building a single app for multiple OS platforms. It covers various tools and frameworks used by developers who easily handle a project even without the need of large team. An application built using a much-in-demand platform does not only simplify the process of development but also, it remains profitable because these platforms help you effortlessly popularize your mobile apps among large group of global audience.
Here are the top references to the cross-platform mobile app development frameworks:
RhoMobile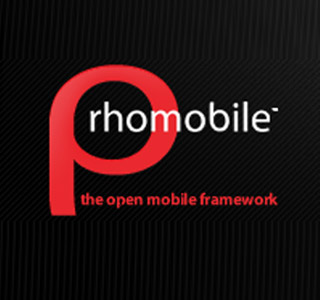 It is a perfect suite of tools and technologies for designing, developing and deploying high-quality native Android and iOS app development projects. It is Zebra Technologies' open-source framework which supports all the major mobile platforms like iOS, Windows Phone, and Android. The tool makes use of model view controller (MVC) pattern in which Ruby and HTML are used for creating views and controllers.
Appcelerator

Appcelerator is a great tool to create apps for tablets, desktops, and mobile phones. Most of the developers prefer this tool over others when it comes to cross-platform mobile application development. It can be used to build apps for Android and iOS app development. It can even be used in programming JavaScript based native mobile apps for both iPhone and Android. However, developers need to be a bit experienced in handling its API.
PhoneGap

PhoneGap is also a leading cross-platform mobile application development framework. Developers can use JavaScript, HTML5, and CSS3 with the combination of standardized web APIs to build apps for a number of platforms such as Android, iOS, Windows Phone and many more. The framework was developed by Adobe Systems.
Ext JS

Many web and web application developers are nowadays using Ext JS to build highly interactive app users interface with the help of JavaScript library. The apps built through this tool are with the combination of HTML5 and CSS3. The platform allows developers to comfortably create apps for multiple platforms. Use this tool to design and develop apps for Android and iOS and powered smartphones and tablets.
By using these tools, mobile developers can create such apps which can be implemented on multiple platforms. Companies can implement these apps to multiple platforms with investment in development of a single code base. This information is brought to you by experts in cross-platform mobile app development for iOS, Android, and Windows Phone.
Topics:
android, cross platform app development, ios, mobile app development, windows phone
Opinions expressed by DZone contributors are their own.