Best IDEs in Java for App Development 2020
In this post, we'll discuss what are IDE, Why to use IDE?, and some of the best Java IDE to choose from.
Join the DZone community and get the full member experience.
Join For Free
Gone are the days when text editors were being used to write and execute programming files. This is the age of IDEs, an integrated development environment software for building applications that can merge developer tools into standalone GUI.
While developing large-scale projects, developers do need technical support to type the code and IDEs make this whole process much smoother and hassle-free.
Mostly developers go for an IDE that is best suited for their project. And the big question that arises is- What is Java IDE, Why use Java IDE? Which IDE to choose from?
Java IDE
It is an application that offers comprehensive facilities to programmers for development. An IDE contains a source code editor, a debugger, and build automation tools to navigate through codes and to facilitate code completion and support for refactoring. Also, they make testing and debugging the code easier!
Why Use Java IDE?
Following are the main reasons-
Java IDE automatically validates syntax.
Supports syntax coloring
It provides a readymade code template.
Supports code refactoring
Offers a Robust Debugger and Java Editor
Allows you to set breakpoints.
Presenting below a list of top Java IDEs to choose this 2020 for your App/ software development projects: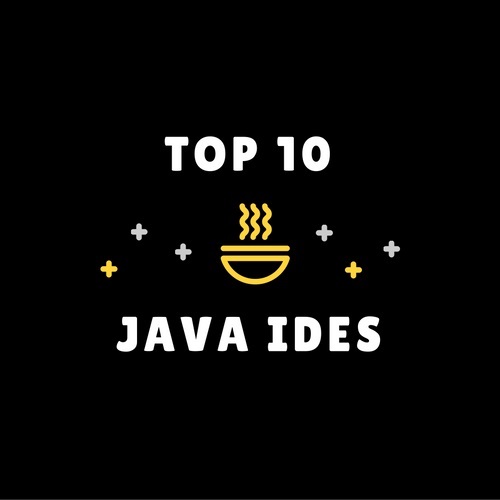 1. BlueJ
BlueJ is an integrated development environment for Java (first released in 1999), designed specially to support user education. It is considered a suitable IDE for small-scale software development.
This multi-platform Java IDE allows an effortless, smoother interaction with objects, where developers can call methods on objects, inspect object values, and pass objects as parameters.
With BlueJ, understanding more advanced concepts like the variable scope is made easier as you can visualize the structure of the code through different background colors. And user don't have to rely on indentations to identify which method falls under which class as you can see the blocks of the code.
BlueJ's primary screen displays the class structure of the application under development. Other powerful development features offered are creating dynamic objects, scanning the code visually and also allowing interactively creating and testing objects.
Features
Runs on multiple platforms. Supported platforms are Windows, Mac OS X, and Ubuntu. It has a smaller, simple, and portable interface.
Scope coloring
Runs without USB stick installation
Object bench
Supplementary BlueJ textbook
Portal of teaching resources
Interaction among objects
Code Pad
It allows you to run Java objects while you run the program.
2. IntelliJ IDEA
First released in January 2001, IntelliJ IDEA comes under the most powerful big 3 of Java IDEs developed for JVM languages like Java, Scala and Kotlin. It is available in two different editions- Apache 2 licensed community edition and a propriety commercial edition.
It is one of the most powerful IDEs to maximize developer productivity and on diving deeper into Java code, IntelliJ IDEA allows cross-platform refactoring and data flow analysis features.
Some of the other useful features are- chain completion, language injection, static member completion, static code analysis, clever code completion and smart completion. Also, with the help of plugins, it can be extended for a polyglot experience and advanced error checking feature allows for a faster and easier error checking.
Features
Platform – Linux/macOS/Windows
Analyses source code between all project files and languages.
It allows cross-language refactoring. Searches duplicate code fragments on the fly. Inspections and quick fixes. IntelliJ IDEA offers an editor-centric environment. It allows users to use static methods or constants easily. Language injection Detecting duplicates
3. Codenvy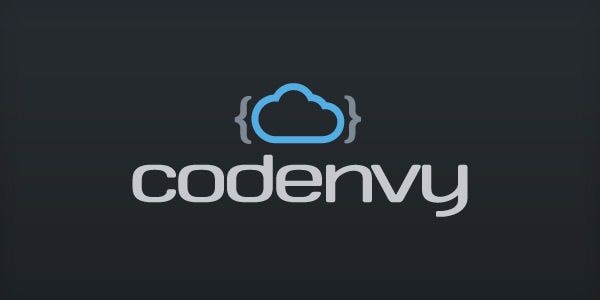 Codenvy is a commercial cloud based Java IDE built on top of Eclipse Che, accessible by all major browsers. It was first released in 2012 and has a total of 3 variants to choose from- developer, enterprise and team (aims at collaboration) and is known as on-demand developer workspace.
It is an open-source cloud application that includes a multi-user remote development platform. This tool offers SDK (System Development Kit) for creating plugins for frameworks, tools, or languages.
Codenvy editor simplifies programmer's life by offering effective ways to edit, build, and debug applications in their hosted cloud IDE while being simultaneously able to share and collaborate during development. One can also publish it to repository like Git or on other deployment platforms.
Also, it provides support to interpreted as well as compiled programming languages like C#, C++, JavaScript and PHP. Some of its powerful features are-code completion, refactoring and syntax highlighting.
Features
Up to 3 GB of free RAM for running and testing code on different tech stack with single or two machines.
Work online or offline with CLI push, pull, and clone.
Teams and easy collaboration for building any project.
Launch simultaneous processes to run, build and deploy.
Can start a project in seconds from any computer.
Code development with portable Docker runtimes.
4. Eclipse
First Released in November 2001 by IBM, Eclipse- an open-source, dedicated Java IDE is often regarded as the face of all Java IDEs (gets listed as one of the big 3 of Java IDEs).
This modern IDE is available in both desktop and cloud editions (named Eclipse Che, allows programmers to develop apps via a web browser). Both editions are equipped with ample required/ additional functionality utilizing plugins. To hasten the application development, Eclipse flaunts powerful tools for charting, modelling, reporting, and testing.
It is used to develop rich client applications, integrated development environments and other tools and to facilitate the incremental compilation of Java code, Eclipse comes with a custom compiler.
Eclipse supports application development in several programming languages like- C, C++, Clojure, Groovy, Haskell, JavaScript, Julia, Perl, PHP, Ruby, Rust, and Scala via plugins.
For programmers looking to develop specific functionality for Eclipse, a PDE (Plugin Development Environment) is available. Although, it was developed for Java applications, it can be used with other programming languages (with the help of plugins) like- typesetting languages such as LaTeX and networking applications such as database management systems.
Features:
It provides readymade code template and automatically validates syntax. Supports code refactoring Modelling and control language Can be used on Windows, Linux, MacOS, Solaris and OS X Enables Remote management. Runtime core Collection of libraries User-friendly interface with drag and drop facility. You can extend the functionality of Eclipse using plugins. Interfaces for embedding into host environment.
5. MyEclipse
Created by Genuitec, MyEclipse is a proprietary IDE build on top of the Eclipse platform. MyEclipse and Eclipse are totally different. Eclipse is a plugin for an architectural pattern, whereas MyEclipse is a full-featured platform for the software development application. It is an enterprise-class plugin and works by offering an optional technology bundle.
MyEclipse is a simple Java IDE that offers real-time validation of errors as you write the program. The wide variety of tools available can be used for both Java app development as well as web development.
It has two main editions, Professional and Standard. Besides providing support for Angular, HTML, JavaScript, and TypeScript, MyEclipse allows support for application server connectors and database connectors.
Notable features-Maven project management, Spring Tooling, and WebSphere connectors.
Features
Supports syntax coloring. Java EE development Built-in libraries and Wizards It allows you to set breakpoints. Offers a robust debugger. You can quickly open a file and run your code. Write code from the browser. It has a built-in Tomcat server.
Easy Testing of App Servers
Form-Based Editors
Web Services
Database Persistence and Support
Database Connectors
Reverse Engineering
Simplified SQL
Database Visualization
Spring Tooling with Bean Tooling and Scaffolding
WebSphere Connectors with RAD Migration
Enterprise Reporting
Web Development
Angular Support
TypeScript 2.x Coding
Angular HTML Template Intelligence
Angular-CLI Integration
Web Scripting Simplified for JavaScript and TypeScript
Syntax Highlighting
Intelligent Content Assist
Fast and Accurate Validation
Integrated Debugging
Call and Type Hierarchies
Source Refactoring and Formatting
Jump to Declarations
Better Visualization of Code
Occurrence Highlighting
Validation and Auto-Complete for HTML
Code Live with Live Preview
Platform –

Linux/macOS/Windows
6. Xcode
Xcode was developed in 2003 by Apple exclusively for MacOS. It is an incredibly productive environment for building apps for Mac, iPhone, iPad, Apple Watch and Apple TV, available completely free of cost. Some of the highlights of Xcode are an inbuilt debugger, GUI builder, and profile autocomplete.
Xcode has a built-in version control support so if you want to push a repository into git, the functionality is already added to it. Besides Java, Xcode provides support for AppleScript, C, C++, Objective-C, Objective-C++, Python, Ruby, and Swift.
Features
Testing
Configurations
Quick Access
Schemes Management
Can quickly open any file. Split Window View Version Editor Source Control It allows you to compare 2 files graphically. Coding Assistant Debug the program easily using Xcode debugger. Code filter User Interface Prototyping Xcode offers an assistant editor that shows helpful files like callers, header counterpart, etc.
7. NetBeans
One among big 3 of Java IDEs is NetBeans. First released in 1997, this open-source IDE is free Java IDE and official IDE for Java 8. The dedicated Java IDE is available in 28 different languages.
One of the most widely used IDEs, it is used to build desktop, mobile, and web applications by offering a range of potent tools and features.
NetBeans is a platform of modular components where functions of the IDE are provided by modules which include a NetBeans Profiler, a GUI design tool and NetBeans JavaScript Editor. It also supports development for other languages like PHP, C/ C++, HTML5 and JavaScript and inbuilt tools in NetBeans makes it possible to refactor the code as well as writing bug-free code.
Features
Multiple language support
Visual debugger
NetBeans Profiler
Static analysis tools
Project management
Code editor
Batch code analyzers
Code converters
8. jGRASP
jGRASP is one of the best lightweight IDEs for Java. It runs on all platforms with a JVM and provides an automatic generation of visualizations to improve the comprehensibility of software.
It has an integrated debugger as well as a workbench with various tools for Java developers and is configured to work with most free and commercial compilers for any programming language.
Although written using Java, it can create control structure diagram for C, C++, Python, Ada and Objective-C.
Features
Graphical debugger. The source code can be easily folded depend on CSD (Control Structure Diagram) It provides syntax-based coloring. jGRASP has icons and menus for compile, run, and debugging any program.
9. JCreator
Developed by Xinox software, JCreator is another lightweight Java IDE, faster than other competing Java based IDEs. Its interface is quite similar to that of Microsoft's Visual Studio and is available in 3 variants: Lite (LE), Pro edition (Pro) and Lite-Pro (LE-PRO). The paid version of JCreator comes with Ant support, code wizards, and a debugger.
JCreator is developed entirely in C++ and doesn't require a JRE for executing Java code. For this reason, the developer community regards it as faster than most conventional Java-based IDEs.
Unlike others, JCreator has no advanced features and extensibility via 3rd-party plugins is unavailable. It is smaller, faster and considered ideal choice for beginners.
Features
Block Selection
Colored Bracket Matching
Code Templates
Word Wrap
Spellcheck
Tabbed Documents
Docked Toolbars and Workspaces
Full-Screen Mode
Intelligent Docking Assistants
File Templates
Workspace Structure
Mounted Projects
Virtual Folders-Based Projects
File Properties Viewer
Integrated CVS
Class and Interface Wizard
Implement Interface Wizard
Insert Bean Methods
File Splitter
Project/Folder/File Building
Execute and Build Project
JDK Tools
JDK Profiles
JDK Debugger
Classpath Management
Libraries
Code Identifier
Code Completion
Code Refractory
Optimize Imports
Symbol Check
Import Suggestion
User Class Coloring
Context-Sensitive Help
Source Code Navigation
Runtime Configurations
Java Console
10. JDeveloper
Oracle JDeveloper is an open-source freeware IDE that covers the complete development lifecycle. By working together with the Oracle ADF, it provides a visual and declarative development approach and simplifies development.
It is free and offers complete end-to-end development for Oracle. JDeveloper can be easily integrated with the Oracle Application Development Framework (Oracle ADF) to simplify application development. Besides Java, it can also be used to develop applications in GTML, JavaScript, PHP, SQL, and XML.
Features
Offers a user-friendly interface. You can easily connect your java program with the database. JDeveloper can simplify Java-based applications by enabling you to manage the full software lifecycle.
Visual and Declarative Editors
Java SE and Java EE Environments
Full Database Development Environment
Visual HTML 5 Editor
Drag-and-Drop Function
Web and Mobile App Development
Oracle Fusion Middleware
Summary
There are numerous IDE options available, ranging from fully-featured commercial software to free and open-source ones. The selection of the Java IDE depends on the requirement of your projects and expertise level of the developers. The more a developer is informed and hands-on, the better options he will deploy for that particular project.
Opinions expressed by DZone contributors are their own.