Best of DataWorks Summit 2017 Munich
DZone's Guide to
Best of DataWorks Summit 2017 Munich
Check out the presentations, videos, and news from the wildly popular DataWorks Summit 2017 in Munich from an attendee of the conference himself.
Join the DZone community and get the full member experience.
Join For Free
The open source HPCC Systems platform is a proven, easy to use solution for managing data at scale. Visit our Easy Guide to learn more about this completely free platform, test drive some code in the online Playground, and get started today.
There were a ton of great presentations at Europe's top Big Data conference, DataWorks Summit. All of the tech talks were beyond capacity, so for those going to San Jose in June — get to your sessions early!
I am in the process of downloading all of the #DWS17 tweets with NiFi to do some analysis and Machine Learning.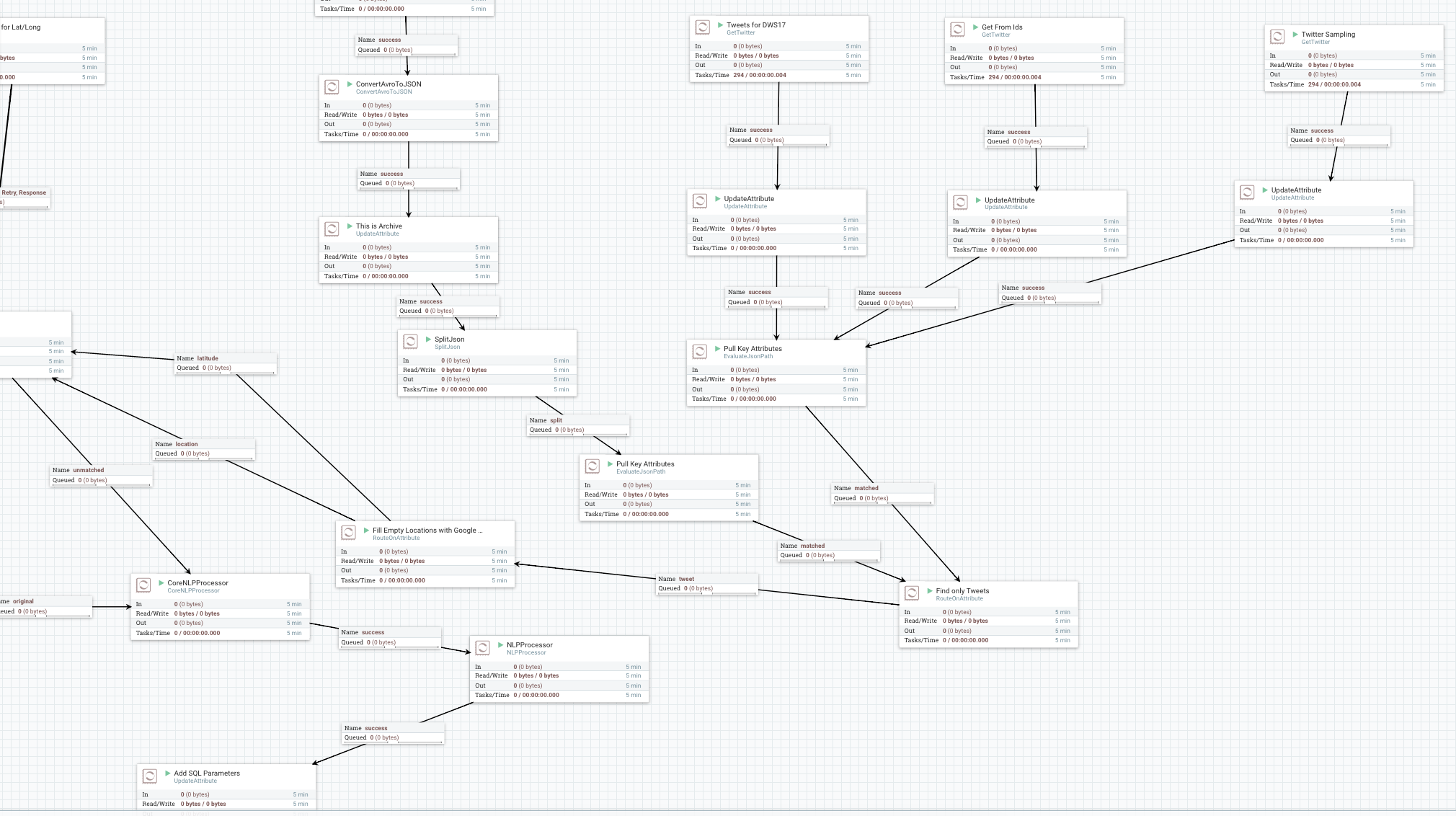 I will post a follow-up article on using Apache NiFi, CoreNLP, Apache OpenNLP, Phoenix, HBase, Zeppelin, and Spark to analyze tweets for conference reporting.
The birds of a feather for streaming was awesome. There was direct access to Storm, NiFi, Beam, Streaming AnalyticsManager, and Avro committers. Some big news: Storm Runner for Apache Beam and Beam with S2S are in the planning stages!
All of my notes and photos are tweeted here.
A cool person from the conference: Davor Bonaci from Apache Beam and Google is a great resource!

Projects of much interest: Apache Flink, TensorFlow, and Apache NiFi.

Projects of renewed interest: Apache Hive, Apache HBase, Apache Storm, and Deep Learning 4J.

My theme of the conference: Apache Calcite everywhere!
Presentations
Check out all of the presentations on LinkedIn here.
Videos
News
HDP 2.6 was released with lots of new features, including Druid in Technical Preview, Superset in Technical Preview, Hive LLAP 2.1, Spark 2.1, Livy, a Zeppelin upgrade, and many bug fixes and upgrades to Hadoop components.
Managing data at scale doesn't have to be hard. Find out how the completely free, open source HPCC Systems platform makes it easier to update, easier to program, easier to integrate data, and easier to manage clusters. Download and get started today.
Topics:
big data ,hadoop ,dataworks summit ,conference
Opinions expressed by DZone contributors are their own.
Big Data Partner Resources
Big Data Partner Resources