Ranking the Top Chatbot Apps
In a world that is becoming increasingly more digitized, using AI-powered assistants in the form of chatbots has become the norm.
Join the DZone community and get the full member experience.
Join For Free
Remember your last chat with a customer support representative? Here's a tricky question: Are you 100% sure you were talking to a human? With the recent advances in artificial intelligence and the growing adoption of chatbots, you might never really know.
Living in the Age of Bots
As Gartner predicted a couple of years ago, by 2017 nearly one-third of all customer service interactions will require a human intermediary. This means that the rest of the interactions will be completely automated. While it might be too early to tell if the prediction is true, one thing is clear: Chatbots are already transforming the way we communicate, travel, shop, and even manage our money.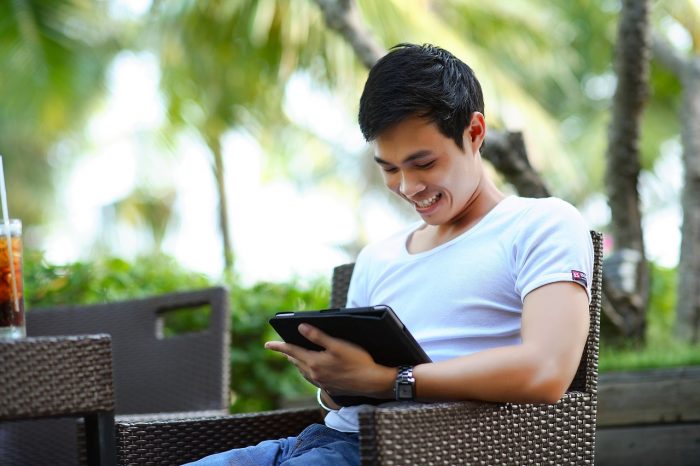 As investments in chatbot start-ups continue to skyrocket, the market will become increasingly saturated with new products — from numerous chatbot builder solutions to the recently launched Chatbase (an analytics platform by Google), new tools fuel the development of more human-like, more efficient, and, most importantly, more valuable chatbots.
And the Prize for Best Chatbot Goes To…
With over 100,000 monthly active bots on Facebook Messenger alone, there is probably no easy way to tell which one of them can be named "best chatbot." Yet, there are definitely some outstanding examples of AI apps and bots. Each of them has a unique selling point and, most importantly, provides value to its users. So, ladies and gentlemen, without further ado, here is our selection of the top chatbot apps.
Most Advanced AI: Mitsuku
Mitsuku is a chatbot app created by Steve Worswick. Claiming to be an 18-year-old female, it is considered, at least at this point, to be the most human-like AI. To further strengthen this claim, the Loebner Prize has been awarded to Mitsuku twice already, in 2013 and 2016.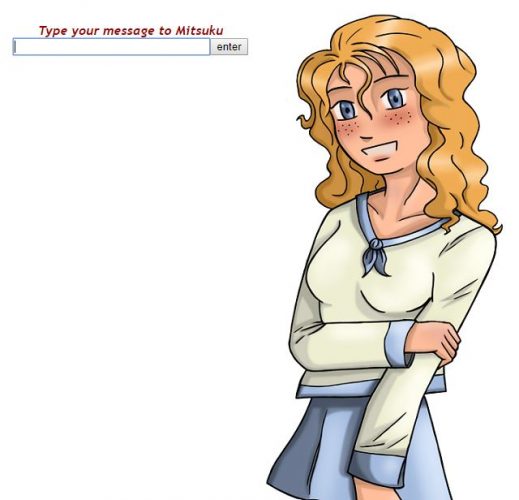 The chatbot is available as a flash game online, and also can be accessed via Kik. All in all, Mitsuku is not the most useful chatbot. Its main purpose is to keep up the conversation with you. However, the way it works is quite impressive. It can actually understand the language you are using and sense your mood, answer your questions, and do so in the most human-like manner (well, in the most 18-year-old-human-like manner).
One of the reasons it is so good, unlike Microsoft's Tay, is that it cannot be corrupted with false statements because it uses supervised machine learning. This means that as soon as the chatbot learns something new, the data is sent to a human manager for verification. Only verified data can be further incorporated and used by the app.
A tip from the pros: Keep track of all customer interactions with your chatbot to be able to identify and fix issues as soon as they arise. Always have a backup plan and be ready to step in if needed.
Most Fun to Use: Poncho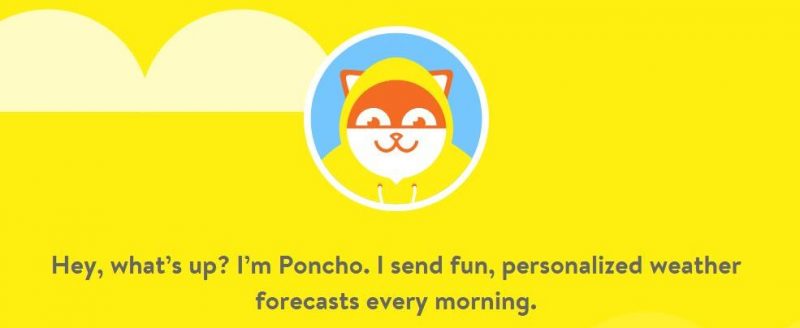 Poncho is a weather bot that sends out daily forecasts and alerts. It is currently available as a standalone app for iOS and Android but can also be accessed via the most popular chat apps such as Facebook Messenger, Viber, Kik, and Slack.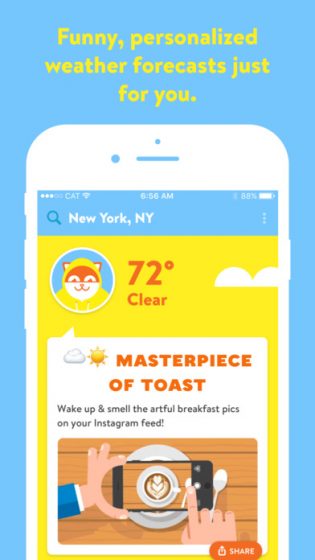 It has very strong AI and can easily understand and respond to questions like, "Will I need an umbrella today?" It is also very fun and engaging — Poncho has a vibrant personality and a great sense of humor. It also uses stickers, GIFs, and offers different challenges and games to keep the users engaged.
A tip from the pros: Make sure to give your bot a personality: focus on copy style, voice, and language. Use humor and engaging micro-moments to retain your audience.
Most Useful Chatbot: x.ai
Amy (x.ai) is a personal assistant that helps you schedule meetings. Unlike other chatbots, it is neither a standalone app nor a chat-based add-on. To request its assistance, all you need to do is CC it in your email. Knowing your schedule, location, and preferences, Amy will suggest a perfect time for a meeting. As soon as the time and location are approved by the other participant, both of you will get an automated invitation to the meeting.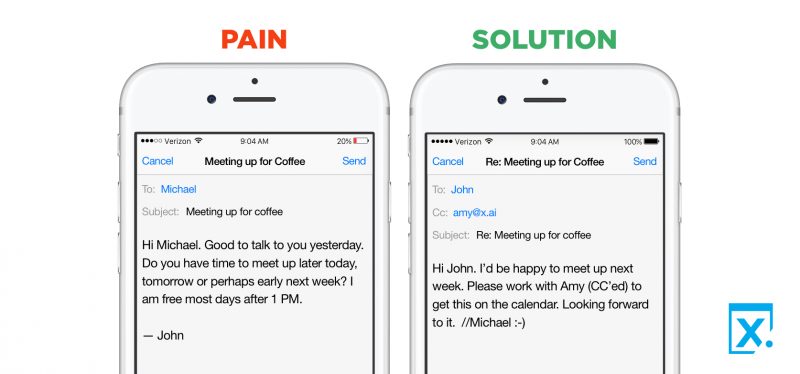 The main ingredient for its success is that Amy does only one thing, but does it really well, both in terms of experience and in outcomes. The way the software development company positions its product speaks for itself: they are claiming to build "invisible software."
A tip from the pros: Limit the number of tasks your bot can solve but make sure it does it perfectly. Focus on quality, not quantity.
Best Travel Chatbot: Hello Hipmunk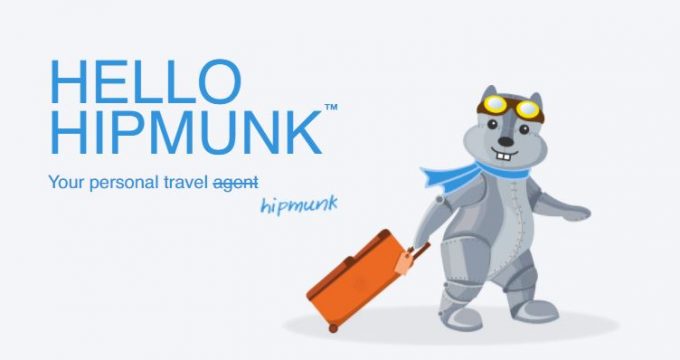 Hello Hipmunk is a helpful personal travel assistant. Just like its parent company, this chatbot helps you book flights and hotels for your trips. In addition to being available on Messenger, Skype, and Slack, it integrates with your email and calendar for a better experience. Similar to Amy in the above example, Hello Hipmunk can be added to your email thread for collaborative travel planning.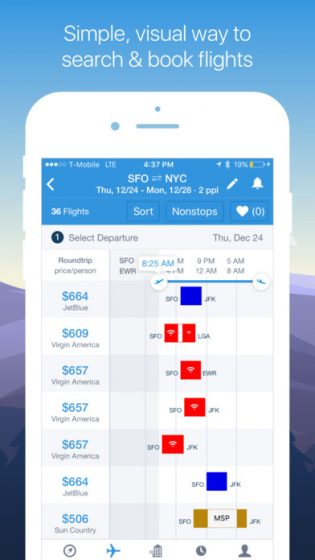 The key to success with Hello Hipmunk is that it probably targets a really painful process – travel booking. As a result, the users save time and money, plus they get to enjoy planning their travels stress-free. Useful integrations with calendars and emails make the process even easier.
A tip from the pros: Create your chatbot with a purpose, help your users solve the most burning issues in an easy and convenient way. After all, that's what chatbots are all about.
Best eCommerce Chatbot: Mona
Personal shopper assistant apps such as Mona have become a growing trend in the eCommerce market. Built by former Amazon.com employees, this AI app can handle the complete shopping process for you. It is capable of searching over 100 websites for products that meet the user's requirements, from the item types, styles, prices, sizes, and colors, to purchase and delivery. Moreover, Mona has advanced personalization capabilities and learns about individual preferences as the user shops with the app.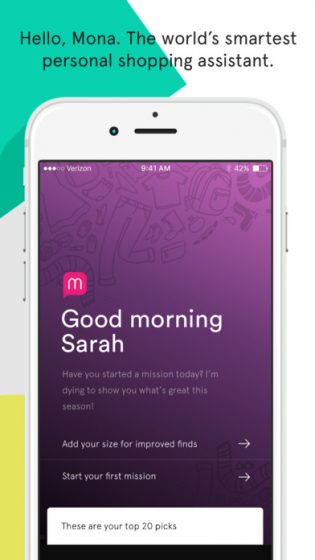 Provided as a standalone app, the chatbot is extremely useful and offers a number of additional benefits, such as easy checkout with ApplePay, free shipping, daily deals, and great customer service.
A tip from the pros: Invest in personalized, tailored experiences to build loyalty within your user base and improve the efficiency of your service.
Best Finance Chatbot: Penny

Penny is a smart personal finance coach. It allows you to manage your income and expenditures by linking your accounts (including Venmo and PayPal) and credit cards. The app provides valuable insights into your spending habits, and creates tailored forecasts using your account history. You can also use it to set up notifications about upcoming events, such as bill payments.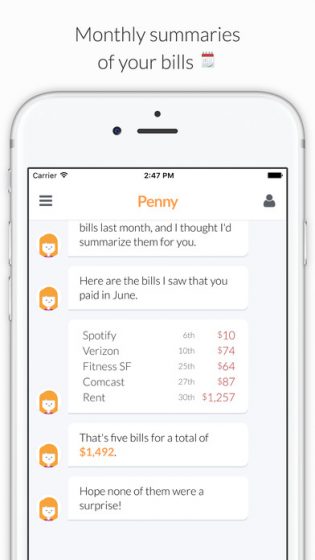 Penny is backed by Y-Combinator and comes as a standalone app for iOS and Android. The main selling point of the app, as compared to its rivals such as Mint, is that it is extremely easy and fun to use. Penny is lightweight, user-friendly, and an extremely powerful financial management tool.
A tip from the pros: Know your competitors and strive to outperform them in a way that best appeals to your target audience.
Best Healthcare Chatbot: Melody by Baidu
The Chinese search engine giant has launched the Melody bot to augment its existing Baidu Doctor app, available for iOS and Android. The core product is an on-demand app, connecting users with local doctors, allowing them to book appointments, and ask questions. Accordingly, the main purpose of the new chatbot is to speed up this process.
Using a simple conversational interface, Melody collects all necessary information about the patient and symptoms prior to forwarding the request to the doctor. The chatbot can also suggest possible diagnoses to help the patient decide if he/she needs to see a doctor or not. Thus, the chatbot streamlines routine tasks and improves the overall efficiency of the service.
A tip from the pros: Use the chatbot to complement your core product and automate routine tasks for a better performance and user experience.
Honorable Mention: Luka
Last but not least, Luka is an AI-powered messenger app that connects people and chatbots on one platform. Provided as an iOS app, Luka takes chatbot crazy to a new level.
Instead of connecting the users to only one chatbot, it offers a variety of smart bots that can perform different tasks. Initially launched as a Yelp competitor, Luka provides tailored suggestions for local restaurants, recommended dishes, and helps with reservations. Yet, the product scored $4.42 million in funding and has pivoted to become an all-in-one bot platform.
A tip from the pros: Stay agile and don't be afraid to pivot if you see the potential in a new niche market.
Final Words
In a world that is becoming increasingly more digitized, using AI-powered assistants has become a norm. As businesses strive to keep up with growing customer demands, investing in chatbot development will soon be a must.
The examples of AI apps and chatbots that we have pointed out in this article provide valuable insights into this young but extremely promising market. By learning from the best, you will be able to increase your own chances of finding success. That is, of course, if you decide to build a chatbot app for your business. Consider the success stories listed above and use their strategies to find your own way to the top.
Published at DZone with permission of Valeriia Timokhina, DZone MVB. See the original article here.
Opinions expressed by DZone contributors are their own.