Best Practices in Mobile App Testing
DZone 's Guide to
Best Practices in Mobile App Testing
Here are some challenges and best practices to keep in mind while you are performing mobile app testing.
Join the DZone community and get the full member experience.
Join For Free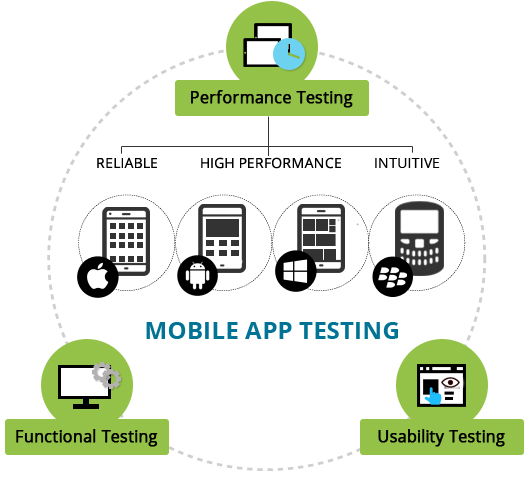 Image Source: netsolutionsindia.com
The number of customers, as well as the number of enterprise mobile apps, has grown significantly over the past few years. Organizations need to test the mobile apps to ensure that every app is of high-quality in order to prevent productivity and revenue loss and damage to the brand reputation.
Mobile app testing is more complex and varies from testing web applications and traditional desktops. It should be tested on a variety of hardware and software platforms of various versions under different network connectivity conditions. Besides, the constant introduction of new devices and the rapid pace of mobile OS updates require additional test cycles.
The Challenges of Testing Mobile Apps
More time-consuming
The tools used are different from desktop and web application testing
Also too many tools and techniques involved
Lack of similar dominant platforms
Changes in network conditions such as bandwidth change and dropped connections
Frequent up-gradation of applications
These challenges can be mitigated by careful selection of testing types and strategies to ensure a cost effective mobile testing process. A comprehensive strategy is essential before getting your apps to market and for effective testing, you need to consider some key elements such as:
Types of testing
Target device selection
Test automation
Network environment
A test strategy that includes these key elements along with the traditional process for testing will overcome most of the challenges of mobile app testing.
Types of Mobile App Testing
Image Source: sqelabs.com
Device Selection
Selecting target device model for testing depends on certain key factors such as:
OS versions – Newer versions of operating system are constantly releasing in the market. Therefore, an app needs to be tested on all major versions of OS in the current installed base.
Form Factor – App behavior & present-ability may vary in smartphones and tablets. So, if your app needs to support both tablets and smartphones, then it should be tested on both the form factors.
Display Density – The screen size and resolution of a device may also affect app's user experience such as look and feel of UI, rendering of content, etc. Therefore, the app needs to be tested on a mix of different display densities.
During testing, device model data from internal systems may be a good source of information to find the mix of target devices for testing.
Connectivity
Nearly every app relies on network connectivity, to deliver useful functionality. Wi-Fi network connectivity is cost-effective and can be easy to set up in test environments. The cellular network can be considered for specialized apps that rely on carrier features such as two-way SMS or free usage allowance.
Automated Testing vs. Manual Testing
If the application contains new functionality and requires testing once or twice, test it manually. Automated testing is effective for regression testing and during development to ensure that the new features are not producing any unintended changes to the existing features.
We have a proven track record in implementing effective test strategies like risk-based testing, test case designing and optimization, test metrics to monitor and measure the quality of testing and software quality.
Our offerings are customized to meet client's test requirement to cover the key quality characteristics like functional, performance, reliability, operational and usability aspects of the apps.
Topics:
automated testing ,manual testing ,mobile app design ,mobile app developer ,mobile app testing ,mobile apps ,mobile apps development ,mobile apps optimization ,mobile apps programming languages 2015 ,performance testing
Opinions expressed by DZone contributors are their own.