Best Web Development Practices You Need to Know in 2019
DZone 's Guide to
Best Web Development Practices You Need to Know in 2019
A look into what you should be doing to ensure your app's UI and UX are as good as possible.
Join the DZone community and get the full member experience.
Join For Free
Each project has its own peculiarities determined by the range of tasks to be solved by using it, the set of technologies used in the work, and by several other factors. However, in practically all cases, the approach used by developers is the key to success.
There are a number of practices that will remain relevant regardless of the type of project being developed or technologies being used. They are equally important for both experienced professionals and beginners.
Based on my own front-end development experience, I have decided to write about them in this article, and I am sure these tips will help you develop high quality, optimized and stable web projects.
8 Web Development Best Practices to Adhere To
Actually, this list could be expanded, but, as is often the case, 80% of the overall project success depends on 20% of the actions if they are performed correctly. These things are the ones I would like to dwell on.
Less Means More
Regardless of changing trends, simplicity and minimalism will always be relevant. Minimize distracting factors on the website, and you will see the number of satisfied users increase. Vice versa, any excessive complications can scare some users away.
Meeting the needs of the user is the most important objective of any web project. Therefore, when you implement some features, you should never forget about the usability priority. User interactions with the web interface should be intuitively easy.
Keep to the Standards
Each industry has certain standards, and violating them will be considered bad form. In this case, web development is not an exception, and, therefore, it is not worth reinventing the wheel. It will be a bad idea for at least one reason — people are used to these standards, so, they can get lost or feel uncomfortable if something goes beyond the habitual practices.
Examples of such standard practices in development are:
Hyperlinks should be sufficiently visible for the user to be able to notice them in the main text.

A company logo should be located in the upper left corner and, when clicked, it should redirect the user to the home page.

Contacts, registration, and authorization buttons should be placed in the upper right corner.

Website navigation map should be the same for all pages.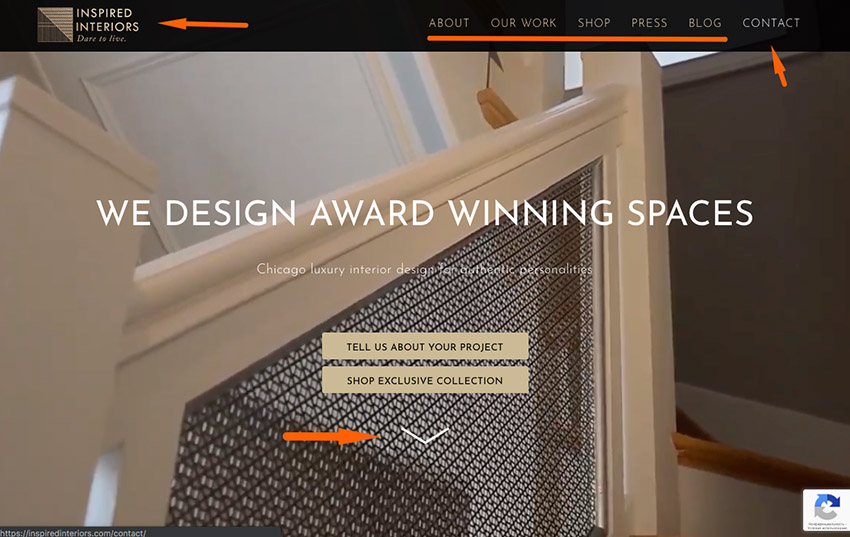 Make Sure Your Code Is Clear and Simple
Although this is not something stringent, you will avoid a pain in the neck in the future if you comply with this recommendation. This is especially true when several people are working on the project as you can spend a good deal of time working out someone else's code.
In this context, it is important to keep in mind the need for commenting. A good comment allows you to immediately understand what this code snippet is intended for and why it works the way it does.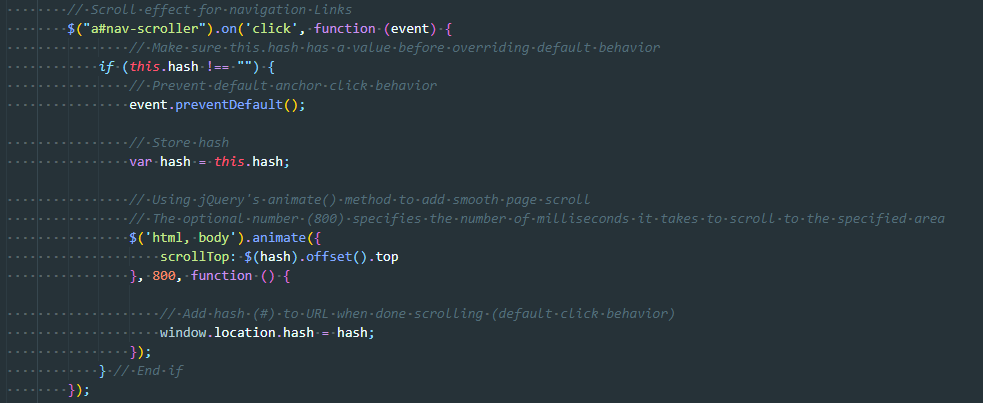 Each line of code you write should be aimed at solving a specific task or implementing a certain function. Generating excessive code with no explicit necessity is a bad practice.
Avoid Dependence on Libraries and Components
There is nothing wrong with using frameworks or other third-party components in your project. This approach can significantly accelerate and cheapen software development, as well as simplify system management.
However, it is important to understand that you can end up with problems in the future if you fully depend on certain third-party components. For example, this may happen when framework developers decide to cease their product support, introduce paid options, or severely restrict product functionality.
Mobile Friendly as a Requirement
Modern users should be able to visit your website utilizing their laptops, tablets, or smartphones. All of these devices have different form factors and screen sizes, and it is necessary to ensure that your product is correctly displayed on each of them, providing a quality user experience.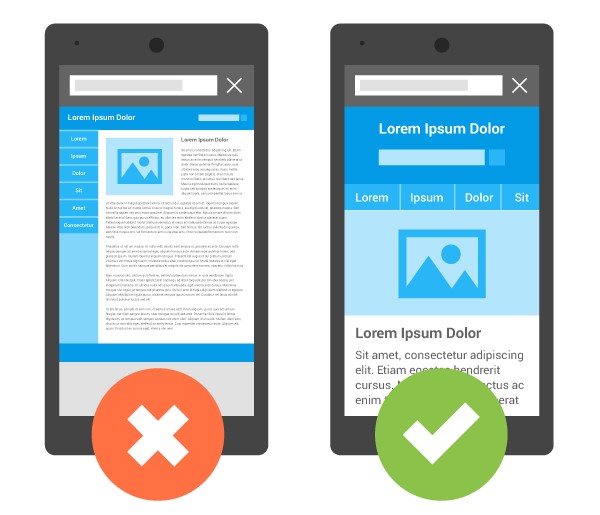 This is especially important in relation to the control elements and the main website functions. Consequently, any modern web project requires an adaptive design.
High Performance and Download Speed
For large websites with intensive traffic, this objective can be critical. People do not wish to wait until the page is loaded. It is easier for them to close the tab or return to search results and go to the competitor's website.
Creating a fast and reliable website which is able to properly handle the load when scaling is no longer a matter of choice. This is an indispensable condition if you want your project to be successful.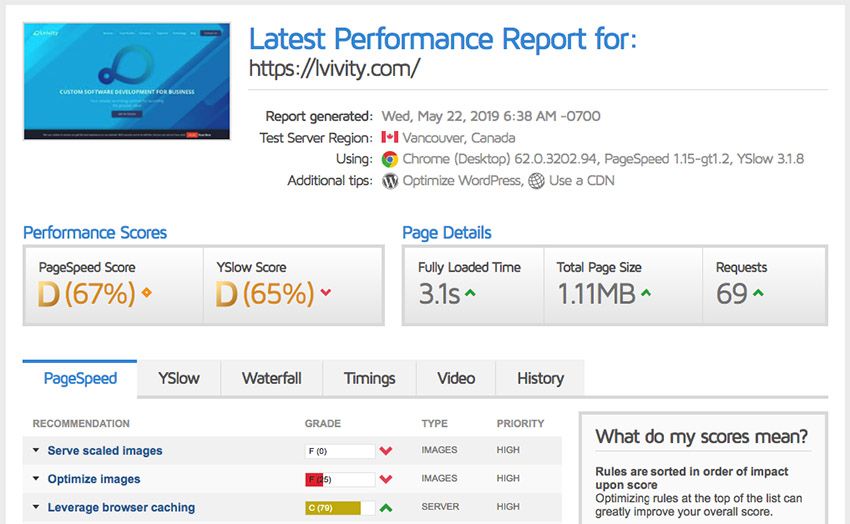 You have to optimize the database for large websites, and there is no need to load scripts on all the pages of your website. If some function is not required but it loads the system, you may want to drop it.
We can talk about many ways to increase performance and speed up a web project.
A Working Website Is Not a Test Platform
Never use a working website to conduct development. For these purposes, you have test/development environments, so use them accordingly. This rule will help you avoid website failure due to possible mistakes made during some development processes.

The dedicated tools are constantly improved and, in addition, the testing/development environments will help you identify problems long before they can negatively affect your website's operation.
Safety Is Always a Priority
Both large corporations and most ordinary users consider security challenges to be a top priority. If you neglect this issue, your website will become vulnerable to intruders, create risks of user data theft, and may cause significant financial and reputational losses to your company.
Database protection, access permission allocation, and HTTPS connection are among other data protection practices which you should take into account and implement in the development process. For example, to ensure secure requests to the server, we recommend using different headers.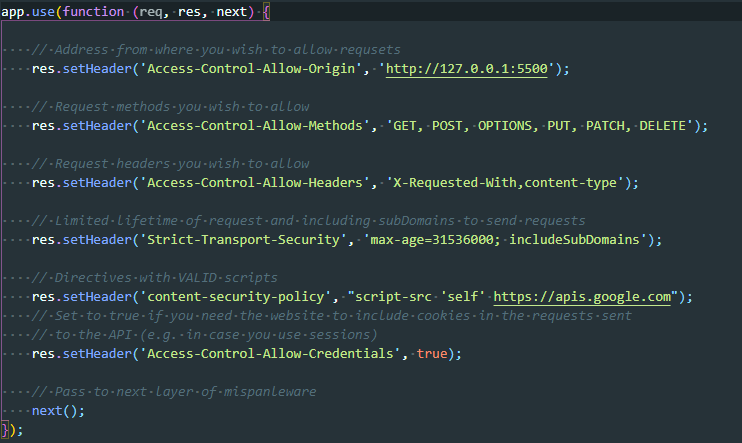 Taking into account the above-mentioned tips for web project development, you can rest assured your website will be user-friendly, all personal data will be safe, and your business objectives will be efficiently addressed.
Experience plays a very important part in web development. The more experienced and knowledgeable you are, the fewer errors you will make in your code, and the higher the probability that you will successfully implement your project.
Hopefully, the principles described in this article will help in your next project!
Topics:
front-end developmemt ,ui/ux ,web application development ,web dev
Opinions expressed by DZone contributors are their own.
Web Dev Partner Resources