Why Gen Zers May Want to Reconsider Starting Their Tech Careers at Google
Large, prestigious companies may seem like the way to go to launch your career, but this isn't always the case.
Join the DZone community and get the full member experience.
Join For Free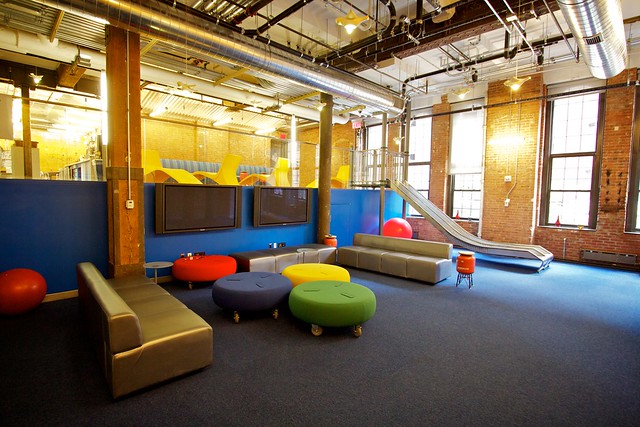 Photo credit by Flickr/Marcin Wichary
When I learned the other day that Gen Z women in tech are twice as likely as millennials to want to work for big, prestigious companies – think Google, Apple, Facebook – I would be lying if I said my first reaction wasn't akin to what Southerners would call a 'bless your heart' moment.
Don't get me wrong, the allure of a Fortune 500 company is obvious. Not only does it provide bragging rights when you tell friends where you work, but there's also the common assumption that a company with larger resources and reach will provide better opportunities.
I speak from experience when I say, though, that big ponds really can swallow little fish.
Tiny Fish Meets Big Pond
In the grand scheme of fish, there are none tinier than an intern.
When I landed my first internship with Andrews McMeel Universal over a decade ago, I was absolutely stoked.
And I wasn't even in the editorial department of their publishing wing. I applied for a position with the publicity team because I just wanted to work around books, damn it. The specific capacity mattered very little at that point.
While I have to admit I had a great experience – there are far worse things than crafting press releases all day about comic collections and the like – I also have to admit that that's about all I did. Sure, I edited the website and researched contacts here and there, but it was so infrequently it hardly counts. (I, of course, didn't say this on my resume, though.)
Slightly Bigger Tiny Fish Meets Tiny Pond
But my second internship was another experience entirely. This time, I joined the communications team of Carolina Farm Stewardship Association, a tiny (at that time, anyway) non-profit that was housed in an old, one-room general store in downtown Pittsboro, NC.
And I got to do so many things. Not only was I allowed to write gems like this, but I also got to launch an entire blog that is frankly huge now.
There's no way this would have been possible at Andrews McMeel, because let's be honest, large companies are typically structured to have everyone in a defined role, with little need to stretch or experiment. In a smaller company, though, employees need to wear more hats, so you can find yourself learning skills you never even thought about acquiring.
In my case, there just wasn't anyone else to manage the organization's blog, so I volunteered – a decision that is singlehandedly responsible for my entire career. Funny how that works.
This Isn't an Uncommon Experience
Writing in The New York Times, organizational psychologist Adam Grant tells a similar (though slightly more awe-inspiring) story. His subject, after all, is Kat Cole, a woman who became president of a billion-dollar brand – Cinnabon – at age 32.
This fact alone is impressive as all get-out, but the way she did it is even more so: She parlayed a waitressing job at Hooters into her current role as COO and President of North America for Focus Brand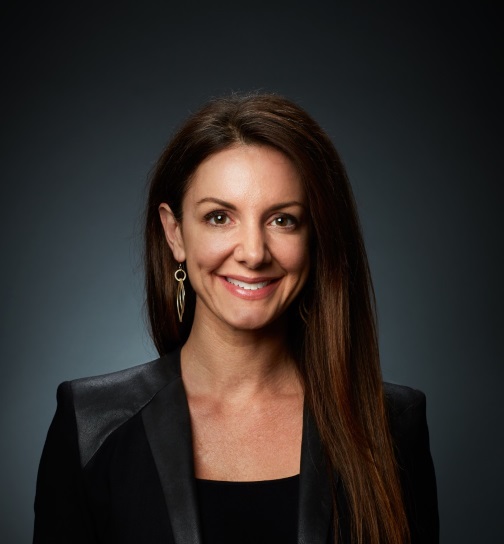 s.
As The Times piece explains, "from her late teens through her twenties, she got promotion after promotion at Hooters in part because she was able to prove herself as capable, helpful and committed. At 21 she was flying to Australia to open the company's first franchise in Sydney, and by 26 she was a vice president running corporate training."
She was then hired by Cinnabon just a few years later, where her meteoric rise continued. She was even the youngest executive ever to be featured on the show Undercover Boss.
But while Cole's work ethic and business acumen are clearly remarkable, these were just a few of the pieces in her success story puzzle.
"There weren't Wharton M.B.A.s beating down the doors to go work at Hooters," she explained, "and so they had to look within to find their talent. I was receiving a disproportionate number of development and growth opportunities in that company because of the lack of influx of talent coming in from the outside."
If she had been working for a company like Tesla or Twitter, where new grads are essentially throwing themselves at the front doors, her record-breaking career may never have happened.
Food for thought.
Sidenote: Devada – DZone's parent company – has more than a few open developer positions right now.
Topics:
employers,
brands,
happy at work,
career growth,
opportunity,
advancement,
prestige,
jobs
Opinions expressed by DZone contributors are their own.