Big Data Weekly Humor: June 26, 2016
DZone's Guide to
Big Data Weekly Humor: June 26, 2016
Some Big Data humor for your Sunday morning.
Join the DZone community and get the full member experience.
Join For Free
Access NoSQL and Big Data through SQL using standard drivers (ODBC, JDBC, ADO.NET). Free Download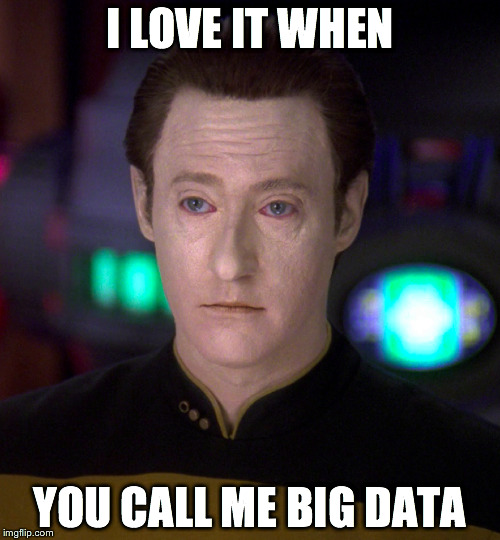 Courtesy of Data from Star Trek: The Next Generation
Topics:
big data ,big data humor ,data ,star trek
Opinions expressed by DZone contributors are their own.
Big Data Partner Resources
Big Data Partner Resources