Binary Tree [comic]
DZone's Guide to
Binary Tree [comic]
If a binary tree falls in a forest and no one is around to hear it, does it still make a 01110011 01101111 01110101 01101110 01100100?
Join the DZone community and get the full member experience.
Join For Free
The Architect's Guide to Big Data Application Performance. Get the Guide.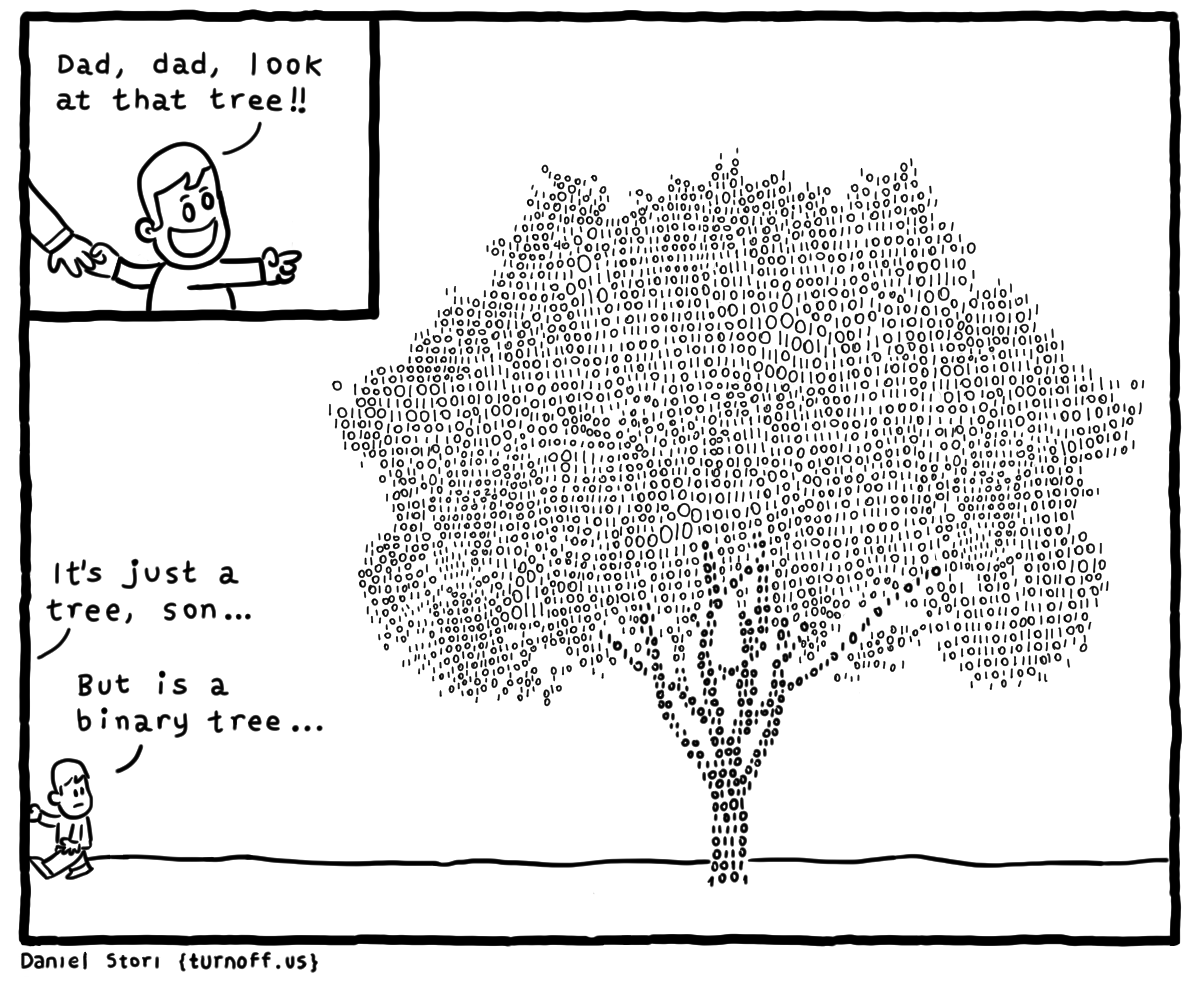 Learn how taking a DataOps approach will help you speed up processes and increase data quality by providing streamlined analytics pipelines via automation and testing. Learn More.
Topics:
comic ,dev ,data structures ,binary tree
Opinions expressed by DZone contributors are their own.
Big Data Partner Resources
Big Data Partner Resources