Bringing Sports Analytics to a Cricket Ball
Researchers at the University of Illinois at Urbana-Champaign have added sensors to cricket balls, harnessing their data to help players up their game.
Join the DZone community and get the full member experience.
Join For Free
The number of new sporting products emerging with data tracking, and subsequently AI, capabilities built into them has mushroomed in recent years.
I've covered a number of these on this site, including: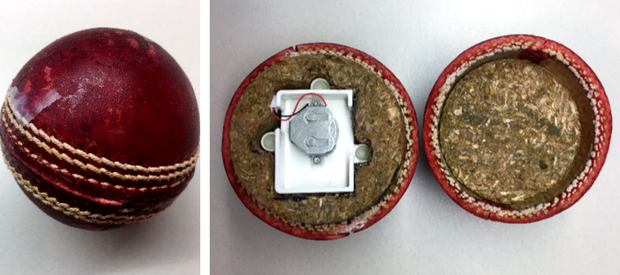 A recent project from researchers at the University of Illinois at Urbana-Champaign hopes to make such technology even more accessible by using low-cost sensors that can be embedded in everything from balls to rackets.
Show Me the Money(ball)!
"There's a lot of interest in analyzing sports data through high-speed cameras, but a system can cost up to $1 million to implement and maintain. It's only accessible to big clubs," said Mahanth Gowda, a Ph.D. candidate in computer science and lead author of the study, "Bringing IoT to Sports Analytics." "We want to cut down the expense significantly by replacing cameras with inexpensive Internet-of-things devices (costing less than $100 in total) to make it possible for many other organizations to use the technology."
The team developed motion tracking algorithms from a range of inertial measurement unit sensors and wireless radios that were fitted inside both the ball and players' shoes. The sensors themselves are wrapped in a protective case and employ inferencing algorithms to enable movement to be tracked to within a few centimeters.
What's more, they can also accurately characterize the 3D motion of the ball, including its orientation, trajectory, and revolutions per second.
"This level of accuracy and accessibility could help players in local clubs read their own performance from their smartphones via Bluetooth, or school coaches could offer quantifiable feedback to their students," the team say.
For Everything Else, Bring Data
The hope is that managers, players and other officials will have access to a whole lot more data to play with, with some interesting implications. For instance, recent news has suggested a link between heading a football and dementia, and this kind of technology will be able to give researchers data on how hard the ball hits the player's head.
"We've truly scratched the surface for applications with these sensors. The algorithms provide extremely fine-grained detail and accuracy in measurements, but use common measuring tools that can be found in any smartphone," the researchers explain.
The paper also examines areas such as tracking the spin of the ball, which is crucial for games like cricket, and its 3D trajectory, but the team is confident that these core motion tracking techniques have a number of applications for a variety of sports.
There has also been work undertaken to ensure the sensors have enough power to operate, with early work done to harvest energy from the spin of the ball itself.
"We're motivated to develop this technology to help coaches make better decisions on and off the field and provide enhanced entertainment to viewers," they say. "We want to bring advanced but affordable sports analytics to everyone, anywhere, anytime."
It's a fascinating area with new innovations emerging on a regular basis, but this will certainly be a project to watch with interest.