Bringing Transformation to Connected Industry
DZone 's Guide to
Bringing Transformation to Connected Industry
See how one company is trying to position itself to solve some common problems to the Industrial Internet and what trends will pave the way to the future.
Join the DZone community and get the full member experience.
Join For Free
We've arguably seen more innovation in the last 10 or so years of tech than the last 50, particularly when it comes to IoT, AI, and blockchain technologies. It's exciting when you meet a company that has traveled through the trends and innovations as they progress, building a suite of successive achievements, customers, and new technologies from the early days of IoT to more recently, blockchain tech and data monetization. That company is Filament.
They've been around since the early days of IoT when they crowdfunded an open source, wireless Arduino-compatible microcontroller device with WiFi, Mesh Networking, a rechargeable battery and a real-time, streaming REST API. It was web-connected right out of the box and had similar specs to the Arduino Mega under the moniker Pinoccio. CEO, Allison Clift-Jennings explained that the maker community was "wonderful, but it's hard to build a business in the maker community as a venture-backed startup." After successful shipping their microcontroller on Indiegogo, they discovered something interesting, industrial companies were reaching out and saying "We saw your project, we actually bought a kit and have tried it here with our R&D group and we like it. We tried making our own and failed, and we want to talk about maybe using your platform."
Industrial IoT Is Transforming Itself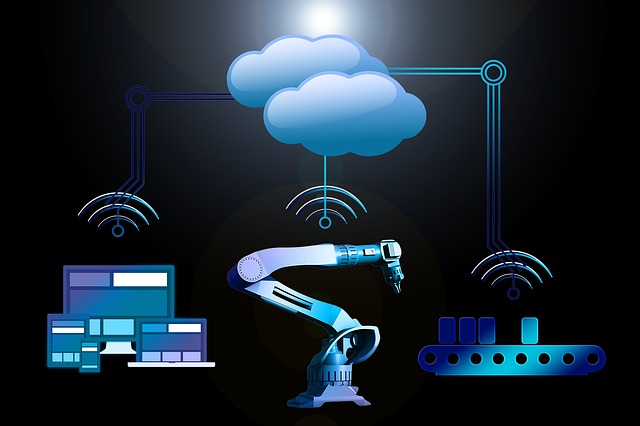 While industrial IoT typically doesn't receive as much attention in the media as medical and B2C devices, it is, in fact, a vertical where innovation flourishes as companies work to move from legacy systems to data innovation as they set up pilot projects, establish new business models and undertake digital transformation through IoT and more recently blockchain technologies.
Today Filament builds blockchain hardware and software solutions for the enterprise and industrial IoT, allowing companies to securely connect devices and machines that interact and transact value independent of a central authority. Upon their pivot, to IIoT they found they were getting into some interesting dilemmas through IIoT data generation. For example, they wanted to create a data platform for the industrial space that did not require them to sell data back to a customer. Allison explained:
"So we had to really figure out, how do we ensure recurring revenue model on a physical device. If you let a device enforce its own contractual agreement, you pay the device essentially? It doesn't matter where the data goes, you don't even have to see that data which is great for privacy and security. In fact, a lot of these customers are actually saying you know we absolutely will not host our data in any other platform outside of our own internal private cloud, its a policy issue and a regulatory issue so we wouldn't even be able to go down that road even if we wanted to."
Introducing the Blocklet Chip
Crucial to these capabilities, is the fact that Filament's technology can be cloud optional as much of IIoT operates in rugged environments without cellular or wifi connectivity such as the Australian outback and shipping containers at sea. They wanted to ensure a recurring revenue model on their devices to sell to industrial customers, essentially establishing trust in a trustless environment. Their solution involved a combination of edge and blockchain technologies and the development of Filament's new software and Blocklet Chip™ hardware solutions that enable devices to securely interact with and transact against a blockchain, "even legacy products that were previously unconnected" explains Allison.
The Blocklet Chip will allow industrial corporations and enterprises to seamlessly extract the value of recording and monetizing data assets, at the edge of the network, on the sensors themselves. According to Allison, "This allows fundamentally different business models to be built on top of these devices and get away from these kinds of old business models like we sell your data back to you, planned obsolescence."
Allison explained that creating The Blocklet Chip was:
"Maddening! The Semiconductor world is extremely expensive and extremely slow. But at last we have our own chip, wire bonded in a single package, it does the things that we need it to do and it's blockchain native, meaning that turns out to be a really cool piece for those who want to drop in that capability. Sometimes it might even be in the form of our chip and a USB stick that plugs into an old computer and now that old computer has blockchain capabilities."
Pilots
Filament has been working on a number of pilots and use cases. Allison explained that "an oil refinery might have seven owners, including the landowner, the person who built the refinery infrastructure, the buildings and the machines, the transportation company and the oil trucks. And you have shareholders and there are all these sensors connected on the oil rig that no ones ever using the data as they don't know how to get the data off and they don't know if they can trust or verify that data. You have this environment with multiple parties that need mutual trust and need the data so they can become more efficient and that is where we seem to shine the best."
How Do You Stay Competitive?
The IoT blockchain space is becoming increasingly crowded with players such as IOTA, Streamr, and Hurify, and I was curious what this meant for competitors. Allison countered:
"We don't think IOTA is going to go down the road of working with hardware and because we have investors like Flex, Intel and Samsung, we have some good muscle on our side on how to make chips. We would work very complimentary with IOTA or IBM because where are the end devices going to get their trust from? That will be a chip on a sensor. We don't care what blockchain it is because we're blockchain agnostic, we can establish the trust at the edge."
While Filament still has a lot of work to do, they've achieved significant advances in creating new technologies to support the burgeoning data economy. They've recently joined The Linux Foundation's Hyperledger, an open-source, global collaboration effort created to advance cross-industry blockchain technologies. We can expect their efforts to not only benefit the Hyperledger community but also connected industries across many sectors.
Topics:
iot ,iiot ,blockchain ,data monetization ,iot data
Opinions expressed by DZone contributors are their own.