Bug Fixing! [Comic]
DZone 's Guide to
Bug Fixing! [Comic]
Echoing the mantra of preventative medicine, the best bug fix is to avoid creating the bug in the first place... oh well, pills will fix everything right?
Join the DZone community and get the full member experience.
Join For Free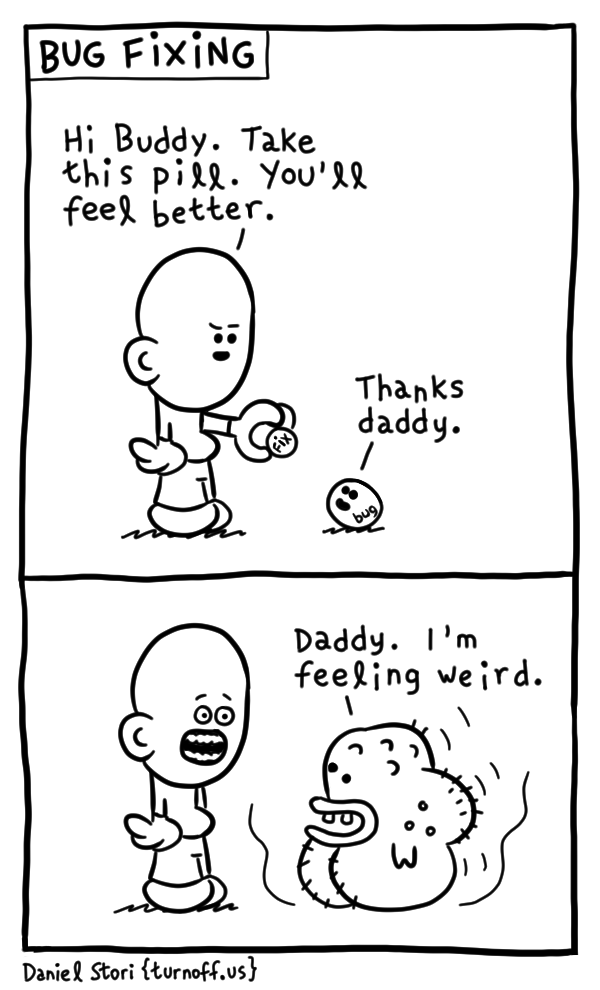 Topics:
comic ,bug ,performance
Published at DZone with permission of Daniel Stori , DZone MVB. See the original article here.
Opinions expressed by DZone contributors are their own.
Performance Partner Resources