Build Custom Drivers With New ODBC and JDBC SDK v8.1 Release
Build Custom Drivers With New ODBC and JDBC SDK v8.1 Release
Learn more about how the latest features in OpenAccess 8.1 can help you develop custom drivers for ODBC, JDBC, ADO.NET, and OLEDB.
Join the DZone community and get the full member experience.
Join For Free
We are excited to announce that Progress has released DataDirect OpenAccess SDK 8.1, an industry-accepted platform for developing and deploying production-ready data connectivity for any data source or API.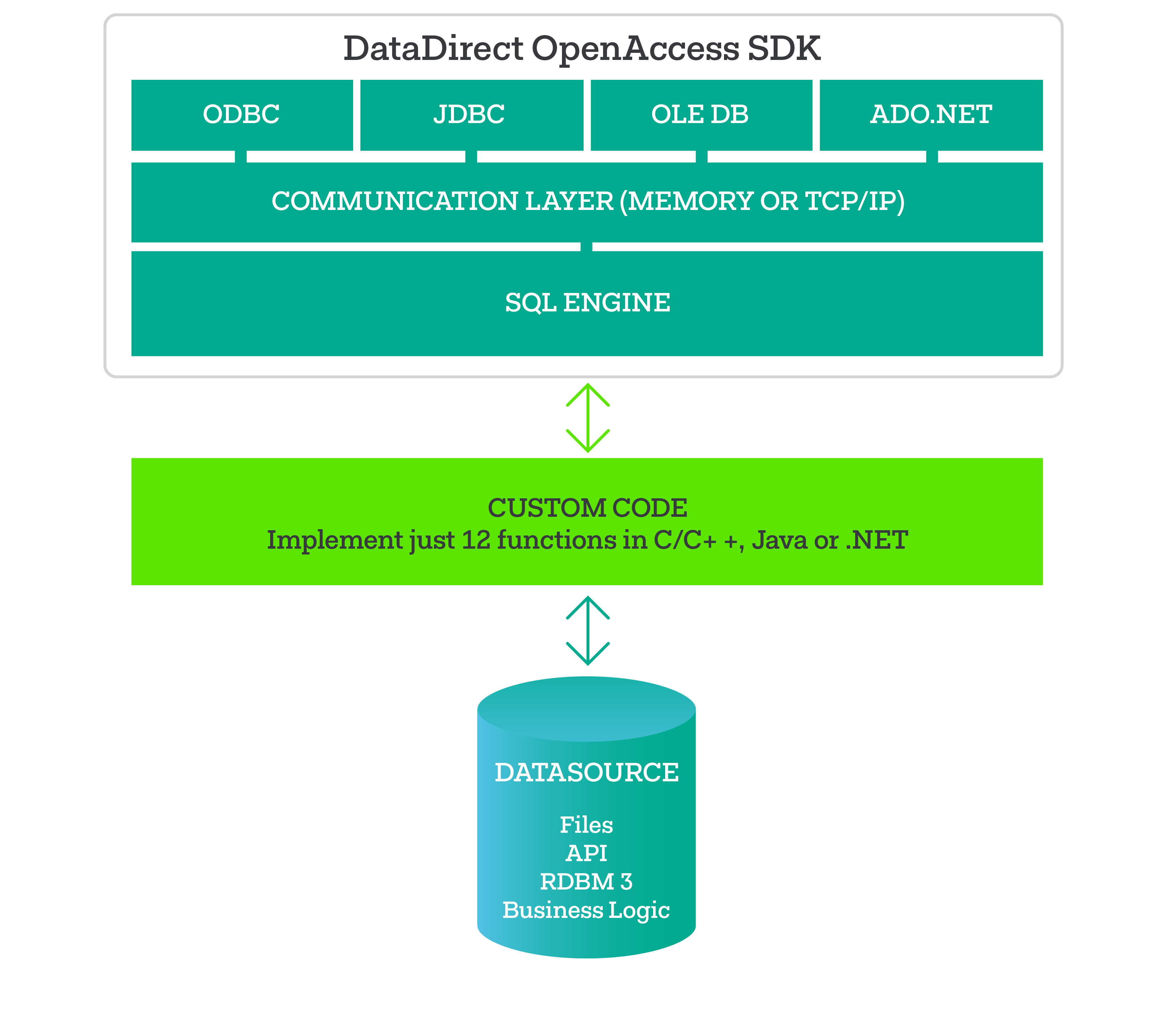 With the DataDirect OpenAccess SDK, organizations can rapidly deliver standards-based clients across ODBC, JDBC, ADO.NET, and OLE DB to connect business critical apps. You can connect apps such as Microsoft Office and PowerBI, Tableau, SAP Business Objects, Microsoft SQL Server Linked Server and Business Intelligence, Qlikview, Alteryx, and more.
This new release is focused on improving performance for ever-growing data sets deployed either on-premises or in hybrid environments, and delivering on our unwavering commitment to customer security.
Some of the key highlights of this release include:
Best in class JOIN processing using the SDK's scalable Query Engine, including RIGHT OUTER JOIN.
Configurable network buffer size to customize performance accessing large datasets for your data source.
Improved control of TLS versions and cipher suites presented by clients to the server component.
OpenSSL library upgraded to 1.0.2h.
Client is compatible with ODBC 3.8 applications.
Includes Tableau TDC file to improve user experience for Tableau users visualizing data using SDK ODBC clients.
Upgraded ADO.NET client that adds Visual Studio Integration support for 2013 and 2015.
Certification of DataDirect OpenAccess SDK clients against the latest OS versions and frameworks including:

Windows 10
AIX 7.2
Linux Redhat 7
Linux SUSE 12
Java 8.0
.NET Framework 4.6
For a complete geek list of features and enhancement, please refer to our documentation.
Software development kit
Release (agency)
Microsoft SQL Server
Build (game engine)