Calling SOAP From UWP
DZone 's Guide to
Calling SOAP From UWP
SOAP has fallen out of favor in the world of APIs, but there are still web services that utilize it. Today, we take a look at how to communicate with one from a UWP app.
Join the DZone community and get the full member experience.
Join For Free
SOAP Web Services might not be the most popular Web API technology at the moment but many companies still rely on them. Here's a short tutorial on how to call SOAP Web Service from a UWP app.
Connect to Service
To connect to a SOAP service, you can use Visual Studio's "Connected Services" - "Add Service Reference" context menu: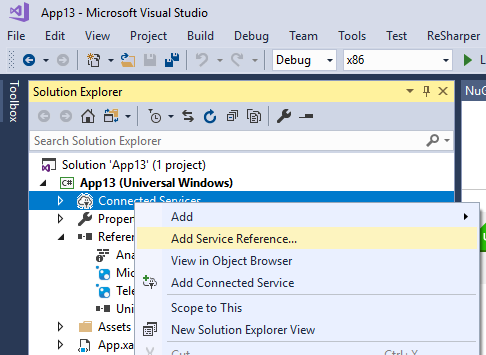 In the "Add Service Reference" enter the URL to the WSDL and select Go.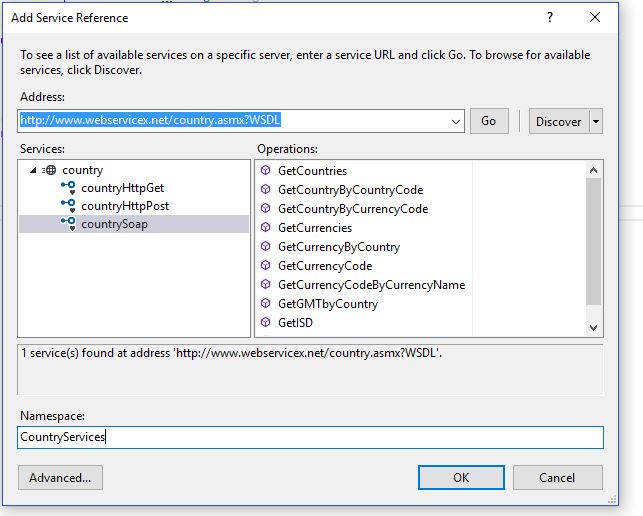 Select your service, give a namespace, and hit OK.
Call Service
Now your SOAP client is available from the namespace you provided in the previous screen. "Add service reference" creates a proxy class, which can be used to call any operations provided by the service. Create a new instance of the call and run its methods to call the operations.

Note: All the operation calls are async.
Topics:
soap ,uwp ,integration ,api
Published at DZone with permission of Mikael Koskinen , DZone MVB. See the original article here.
Opinions expressed by DZone contributors are their own.
Integration Partner Resources