CES: A Home for the Weird and Wonderful
DZone 's Guide to
CES: A Home for the Weird and Wonderful
From the floor of the Consumer Electronics Show, let's see how consumer-facing connected products are evolving and how the public is interacting with IoT.
Join the DZone community and get the full member experience.
Join For Free
CES is a crazy show of more than 4,500 exhibitors spread over 11 official venues. It's an exercise in stamina as you traverse the crowds trying to find the gems amongst the generic. There's a lot more 'nice to have' than 'need it now' devices. But every year a few things stand out, sometimes for good, but not always for the right reasons:
A robotic umbrella that tracks the sun's movement may seem rather superfluous unless you're one of the many people who've fallen asleep under an umbrella and awoke to find a strip of thick red sunburn on your face. Sunflower is solar powered and embedded with sensors, motion detectors, and a camera to monitor its surroundings in real time (delivered to a corresponding app) to detect weather, humidity, air quality, and wind. It includes a wifi hotspot, device chargers and speakers and a voice interface. It retails at $8,000USD and I could definitely imagine it gracing the shores of a fancy beach resort.
The Invibracelet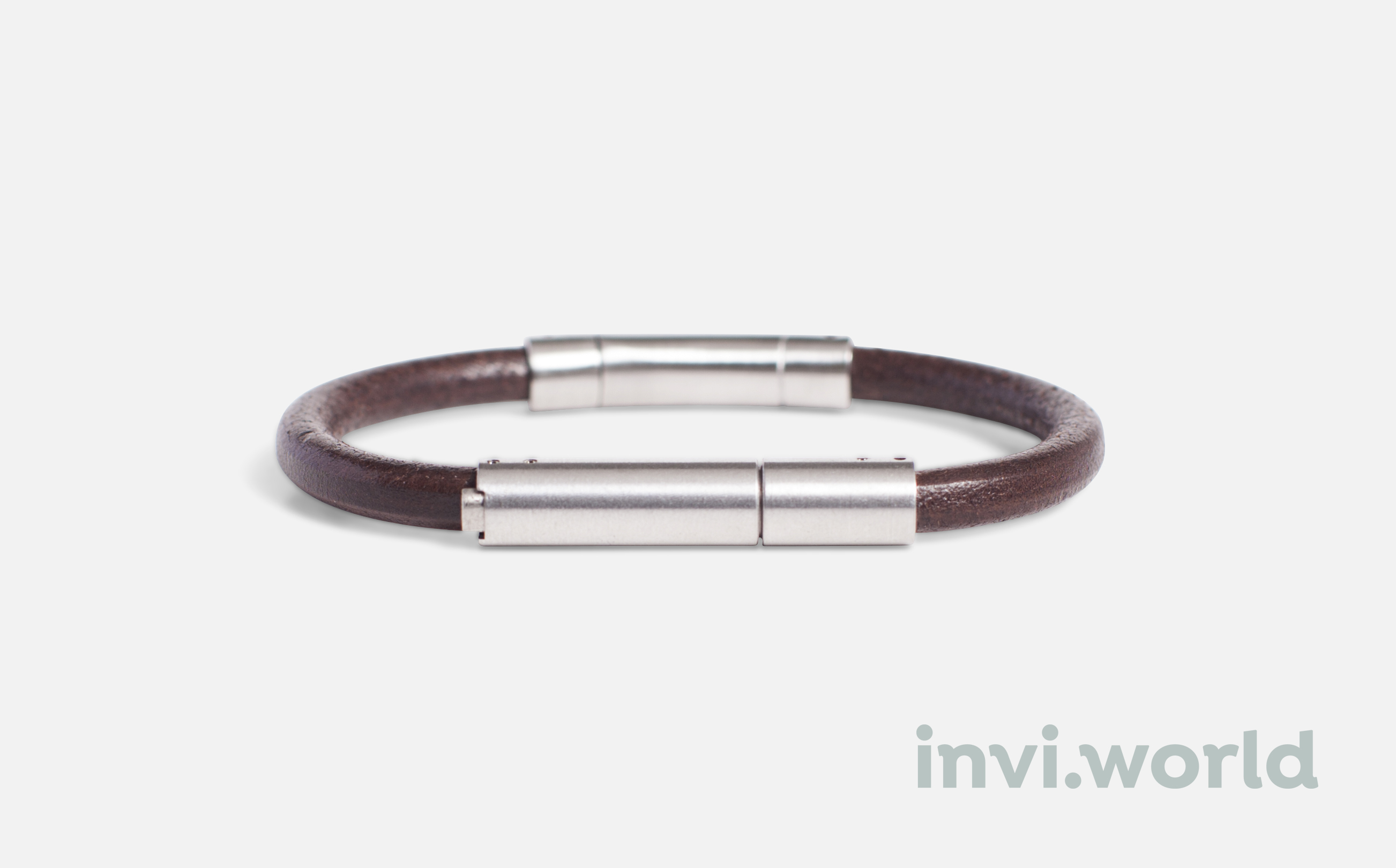 Personalized safety devices have grown in popularity over the last few years. The invibracelet offers something different to the usual alarms, GPS signaling, and emergency notifications - a noxious skunk-like smell. According to the company "In case of an emergency, you can activate the bracelet by breaking it. The disgusting smell is released to deter (and sexually demotivate) the attacker, resulting in a non-violent form of self-defense. "
It's a single-use device, retailing for $70, which makes it pricey compared to other personal safety devices. I'm not sure of the efficacy in reality or how far the smell travels. The company certainly wasn't going to break one open on the show floor. But I guess it's the kind of product that you hope to never need.
Ovie Smarterware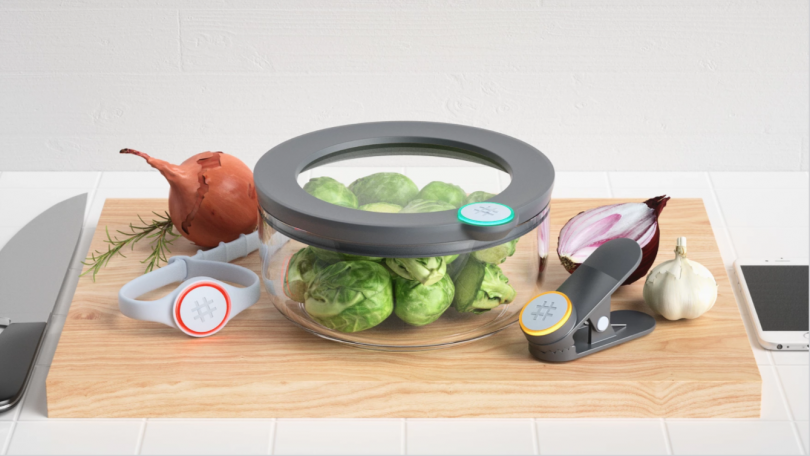 American families waste about 40% of the food that they bring home from the grocery store according to a 2012 National Resources Defense Council. One food tech startup aims to address the problem. Put simply, Ovie's smart food storage system helps you keep track of the foods in your fridge and remind you to eat them before they go bad. Their Smarterware offers is a container, a bag clip, and a strap each fitted with a smart tag for tracking your saved food. Ovie, your fridge's new smart assistant, will work with Alexa and other smart home hubs, and will remind you about your food before it goes bad, give you tips on how to eat it, and even help you shop for missing ingredients to complete a recipe.Retail sets of 3 Ovie smart tags will start at $59.99 and will start shipping later this year.
The Nuraphone
With the evolution of AI, we see a move into personalized devices that cater for the individual. One example is the nuraphone, a set of headphones which learn your hearing in 60 seconds, create your unique hearing profile and adapts the sound system to match your hearing system. At its core is a self-learning engine built into The nuraphone that automatically learns and adapts to your unique hearing. This year's winner of the Best of Innovation at the CES Innovation Awards for 2018 in the headphone category for most impressive technology.
Mitte Smart Water
If you live anywhere with poor water quality, then this is a great home device. Mitte is the first of its kind smart home water system that purifies and enhances water through a process inspired by the natural water cycle. It works in two simple steps: first, it purifies water with a proprietary distillation-based method. Then, Mitte makes the water not only pure but also healthy by enhancing it with essential minerals - effectively giving you personalized mineral water. It's cheaper than buying water in most countries, 60x cleaner than filtered water and makes those buying and drinking raw water look pitiful.
Tetra Dishwasher
Anyone who's lived in an apartment with a small kitchen knows that space is at a premium. In comes, Tetra, a microwave-sized dishwasher developed by Heatworks and Frog Design. It takes just 10 minutes to wash dishes with just a half gallon of water, and requires no plumbing hookup. It can also cook food sous vide, and because it heats water up to 180ºF it can even sanitize baby bottles. According to Heatworks, the Tetra will go on sale later this year for $299.
The Lioness Artgasm
Yep, it's what it sounds like. A connected pleasure product (ok, vibrator) that records the usage sessions, via an app and turns them into mobile phone art. With this one, everyone's an artist.
YEVO 1 Earbuds
What interesting about this earbuds is not the tech but the design. In their creation. YEVO Labs, a Stockholm-based innovation partnered with Humanium Metal by IM, Swedish Development Partner, which sources the world's most valuable metal from illegal firearms. The flagship headphone YEVO 1 is the first product to incorporate the metal into a product. By introducing Humanium Metal - a commodity for peace - into the YEVO 1, the brand will help to create new sources of funding for victims and projects aiming to rebuild conflict-torn societies affected by illegal weapon violence. Part of the proceeds will be donated to IM's work in five regions and twelve countries worldwide, as well as local partner organizations. Sobering stuff.
WattUp
WattUp is a revolutionary radio frequency (RF) based charging solution that delivers intelligent, scalable power via radio bands, similar to a Wi-Fi router. WattUp differs from older wireless charging systems in that it delivers power at a distance, to multiple devices – thus resulting in a wire-free experience that saves users from having to remember to plug in their devices. Prior to CES, Energous announced FCC certification of its first-generation WattUp Mid Field transmitter, which sends focused, RF-based power to multiple devices at a distance, paving the way for future over-the-air wireless charging ubiquity for nearly any small electronic device.
WattUp has released a consumer product with SKIIN, with a new line of "smart" underwear and bras where sensors are woven into the fabric and each undergarment is powered by a small, rechargeable module that can be removed from the clothing and charged wirelessly. They can not only track your biometrics but control your smartphone - I'm not sure if they have voice integration, that'd be too weird (or would it?!) Overall I prefer clothing wearables that are detachable, but there's some really interesting tech here.
Topics:
ces 2018, connected devices, iot, sensor tech, smart home, wearables
Opinions expressed by DZone contributors are their own.