Chapter 2: The Mobile Instant Messaging Experience
DZone 's Guide to
Chapter 2: The Mobile Instant Messaging Experience
Mobile instant messaging is a different beast from other forms, including the desktop. The most important aspects include reliability, performance, and security.
Join the DZone community and get the full member experience.
Join For Free
If you missed the first part, check out Chapter 1: What is Mobile Instant Messaging?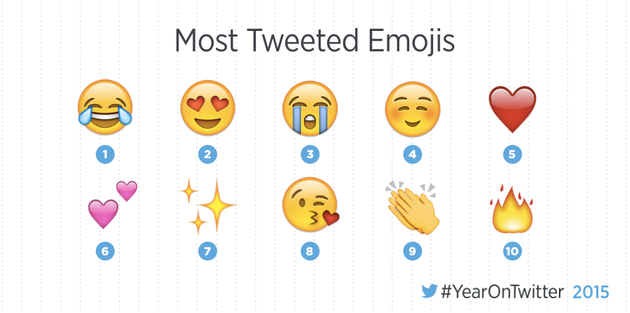 "Brevity is a great charm of eloquence."
Marcus Tullius Cicero (106-43 B.C.) was a little known Roman philosopher who added flair to and influenced Classical rhetoric and philosophy of the Renaissance and Enlightenment periods. His quote, "Brevity is a great charm of eloquence" is exercised to this day through the messages we send to our mobile devices. It's interesting to see how a few pixels can change our state of mind.
From the simple icon to the notification ringtone, we are able to stir feelings and influence decisions with only a couple keystrokes. We've learned to translate images into meaning that can seduce us as much as it can offend us. How did we pack so much depth into seemingly simple features? Mobile instant messaging (MIM) might seem trivial, but it's the epitome of communication. MIM allows us to be concise and direct. Unlike desktop instant messaging, mobile instant messaging features are important because every action has a purpose. Anything else is a barrier to the destination.
Trending
Charts often reflect what we've always known. It also makes us realize how far we've come in a short period of time. This is particularly true with our thirst for knowledge. Shortly after the great recession of 2008, mobile devices have overtaken desktops for page views within a decade. This convergence is a reflection of our need to connect with people and information, anytime, anywhere.
Nowadays, our phones are seldom used for calling one another. The mobile phone has become a portal to the world. We use our phones to discover, to explore, to judge. We believe we can make better decisions with information. We are all on a need-to-know basis. We are no longer bound by ignorance, but how we serve this information — at THIS moment.
Immediate sending and sharing of information become more obvious when we look at how we use our mobiles devices. And the most frequently used app is to send and receive messages. While websites hold information, messages are the quickest way to share information.
But not all messaging platforms are equal.
Communication needs to be instant, effortless, and with impact. Here are 3 essentials your app must have:
Reliability
If the message does not get delivered, communication breaks down. When it comes to SMS, it can be difficult to pinpoint the source of failure because there are many intermediaries involved. Failures can occur with the carrier, network latency, glitches in the connections. In a study published by IEEE, 5.1% of SMS have been dropped under normal conditions. Often times, messages are sent to the wrong carrier because subscribers have ported their number.
"Although the SMS service incorporates a number of reliability mechanisms such as delivery acknowledgment and multiple retries, our study shows that its reliability is not as good as we expected."
- IEEE
A reliable alternative is to use mobile instant messaging because messages are routed over the Internet. Given the decentralized natural of the Internet, mobile instant messages can be delivered with 99.9% reliability. Ultimately, users expect messaging services to work, otherwise, trust is irrevocably broken.
Security
Security is often cast aside during development until you realize you need it. Then it's usually too late. Once your users' sensitive information is out in the open, there's little recourse. This can seriously harm the trust in an app. Mitigate security risk by hashing the user's username and password or encrypt the string instead of using those properties in plain text. This will mask and protect the user's identity.
To further enhance security, update your user's account password if the user's password on your app backend is updated. More often than not, the greatest vulnerabilities are with the handling of users' passwords.
Ubiquity
Ubiquity means to be everywhere. You users demand to be in constant touch - wherever they go. And a Mobile Instant Messaging service must be compatible with all platforms. Cross-platform compatibility is one of the greatest challenges in developing built-in messaging features. Once you've completed a messaging feature for one device, you have to rinse-n-repeat with all the possible platforms your users might be using. This makes development time-consuming and costly. Use a third party SDK such as Hyphenate to deliver products quicker, fast, and cheaper.
Bonus: Omniscience
To be omniscient is to have knowledge of all things. Maximize the use of your device's capabilities by leveraging its GPS, audio, and video capabilities. This provides context to a conversation. Take a step further and personalize the experience with emojis, chimes, and notifications. Give messages the richness it deserves.
Enriched Apps
Mobile Instant Messaging adds depth to your app. It creates a community that is engaging, sticky, and captivates your audience so they return for more. The fundamentals of mobile instant messaging are in the way messages are presented. They must be delivered reliably, securely, and accessed everywhere. Discover how to connect your users with chat using Hyphenate.
Topics:
messaging protocol, mobile, mobile instant messaging