Chatbot [Comic]
DZone 's Guide to
Chatbot [Comic]
Oh man, should've known it was a bad idea to program this bot with sentiment analysis capabilities...
Join the DZone community and get the full member experience.
Join For Free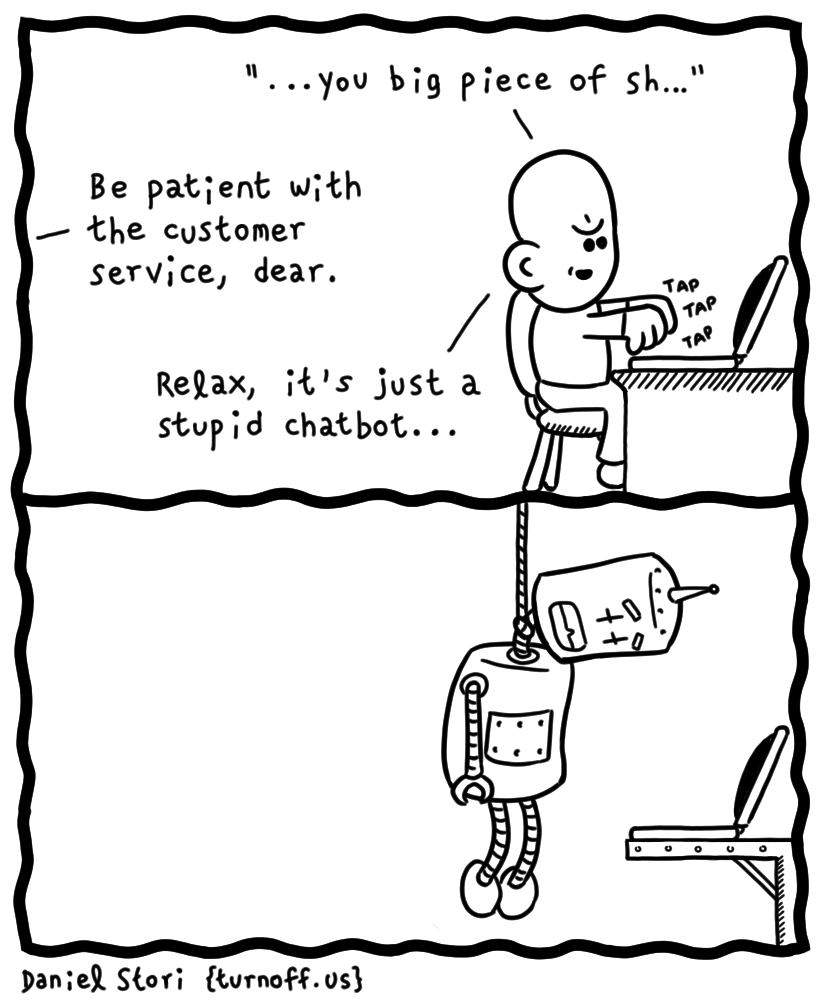 Published at DZone with permission of Daniel Stori , DZone MVB. See the original article here.
Opinions expressed by DZone contributors are their own.