Chatbot [Comic]
DZone's Guide to
Chatbot [Comic]
Oh man, should've known it was a bad idea to program this bot with sentiment analysis capabilities...
Join the DZone community and get the full member experience.
Join For Free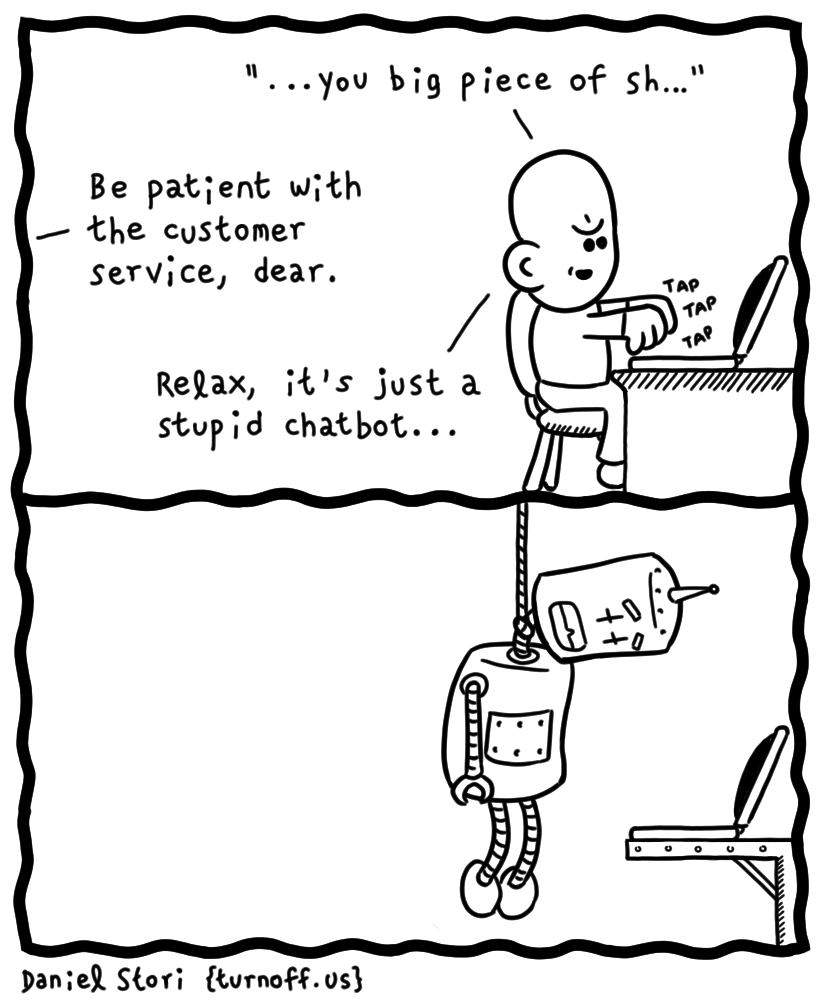 Adopting a digital strategy is just the beginning. For enterprise-wide digital transformation to truly take effect, you need an infrastructure that's #BuiltOnAI. Click here to learn more.
Published at DZone with permission of Daniel Stori , DZone MVB. See the original article here.
Opinions expressed by DZone contributors are their own.