Chicago Leads the Way in the Nascent World of Smart Cities
DZone 's Guide to
Chicago Leads the Way in the Nascent World of Smart Cities
Check out what Chicago is doing to keep the dream of smart cities going. With the recent development of a sensing initiative, see how the city is going to use that data.
Join the DZone community and get the full member experience.
Join For Free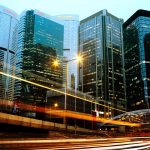 The hype cycle is a fairly robust description of the journey a technology takes to mainstream adoption. It describes the heady early days where expectations are very high, before the inevitable dip as reality kicks in, and then a gradual rise to a point where expectations meet reality.
It's perhaps fair to say that smart cities are still in the hype side of the equation. Indeed, a report from earlier this year by the Institution of Engineering and Technology suggests that the public are largely failing to see much benefit from smart city projects.
"In spite of substantial investment in smart cities from the Government, local authorities and businesses, most people don't understand the concept or, more importantly, how smart city digital communications technology could improve their quality of life by enhancing infrastructure and public services, including transport and traffic management, energy, water and waste management, healthcare and other community services," the authors say.
Looking Under the Surface
Perhaps a slightly more realistic explanation for the general ambivalence towards smart cities by the public is that despite initial investment, little of real substance has really materialized. There are numerous pilot projects, but these tend to operate on the fringes rather than fundamentally changing how cities function.
It is perhaps with great interest therefore that the smart cities community look to what is happening in Chicago. They are developing an urban sensing initiative that aims to collect, analyze and share a bunch of data, including on traffic flow, air quality and weather conditions that will underpin efforts to improve energy efficiency throughout the city.
The initial sensors will go to work collecting pollution data that the team hope will provide insights into asthma rates in particular parts of town. They can also collect traffic data that might help to reduce congestion levels.
Nevertheless, there remains an experimental air to proceedings, with the project presenting as many questions as it provides answers. For instance, there is still a lot of unknowns regarding where best to position sensors, or how many are required to collect the right level of data.
Equally, there are a lot of unknowns with regards to governance and data management policies. How can community groups be engaged with on smart city works? The Chicago project has attempted to address each of these, and as such may be slightly further along than many smart city ventures. This is reflected in the large number of cities from around the world that have attempted to pick the brains of the project team.
Whilst they are undoubtedly at the forefront of the smart city movement, it is still at a very early stage, and it's important to keep expectations suitably grounded. They will however provide the movement with some good lessons for all to absorb into their own projects.
Topics:
data collection, iot, sensor networks, smart cities